Personal Interview (PI) is a time tested method which surely judges the person in terms of knowledge, communication, confidence and many other qualities that are very specific to organisational roles for which the interviews are organised.
5 Must Know FAQs For SSB Personal Interview 2017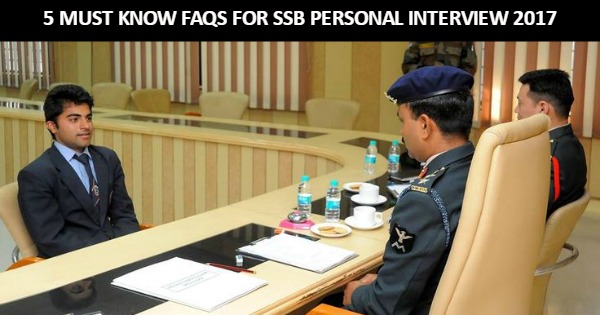 Personal Interview in SSB takes time from half an hour to 2 hours (sometimes) having a wide range of questions, we are sharing a sample set of 5 Must Know FAQs For SSB Personal Interview 2017.
Why do you want to join the armed forces? Since how long you have been preparing for it?
What have you done to get selected?
Interest in extracurricular and sports activity: About the things mentioned in your PIQ form.
Your introspection and the way you overcame them shows your self-dependent and self-reliant behaviour.
The ups and downs in marks obtained in 10th, 12th and graduation or any other course is the generally asked in personal interviews.
Key to Success in Personal Interview at SSB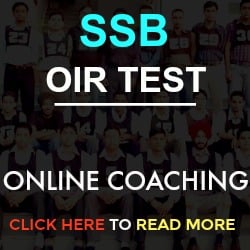 SSB process has many interviews in different forms but one big interview would be with the officer who would be either the President or deputy President of the board. Such people are really senior and have a vast knowledge to judge people at different levels. Many OLQ's are being judges but apart from that there are several other things that have impact in PI and if such things are taken care of, it could lead to wonders.
Intelligence, power of expression
Body language, gestures and eye moments
Planning and delegating
Social adjustment,
Dynamic workout
Courage, stamina, hard work and determination
Appropriate assessment of others
True behavior to the image portrayed on papers