Hello Warriors, The Services Selection Board (SSB) is a body that evaluates candidates for officer positions in the Indian Armed Forces. SSB or Service Selection Board is a five-day procedure divided into two stages. A candidate who clears Stage 1 only goes to Stage 2 and stays for four more days. Today we are going to discuss do male candidates need to clean shave for SSB interviews.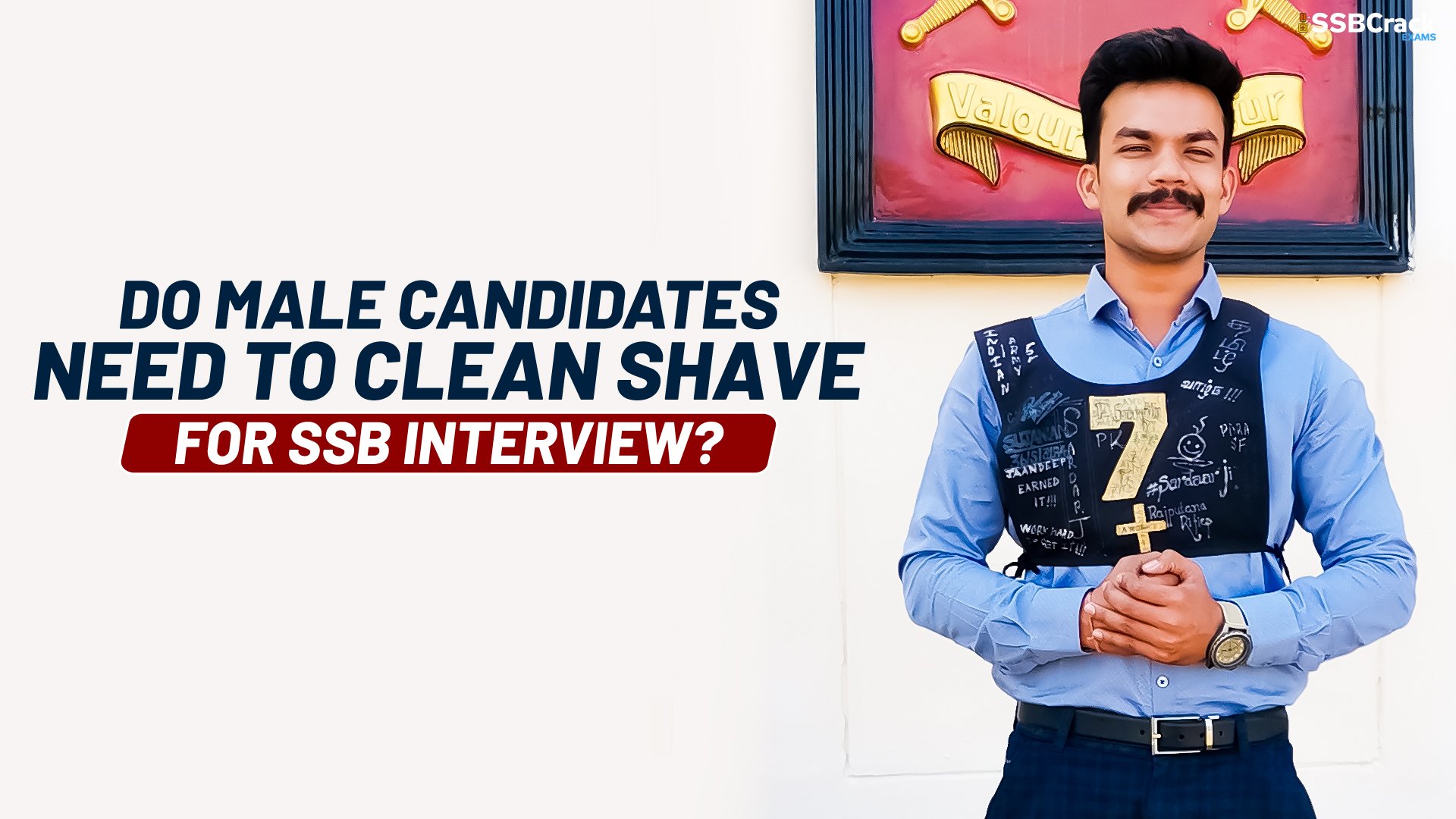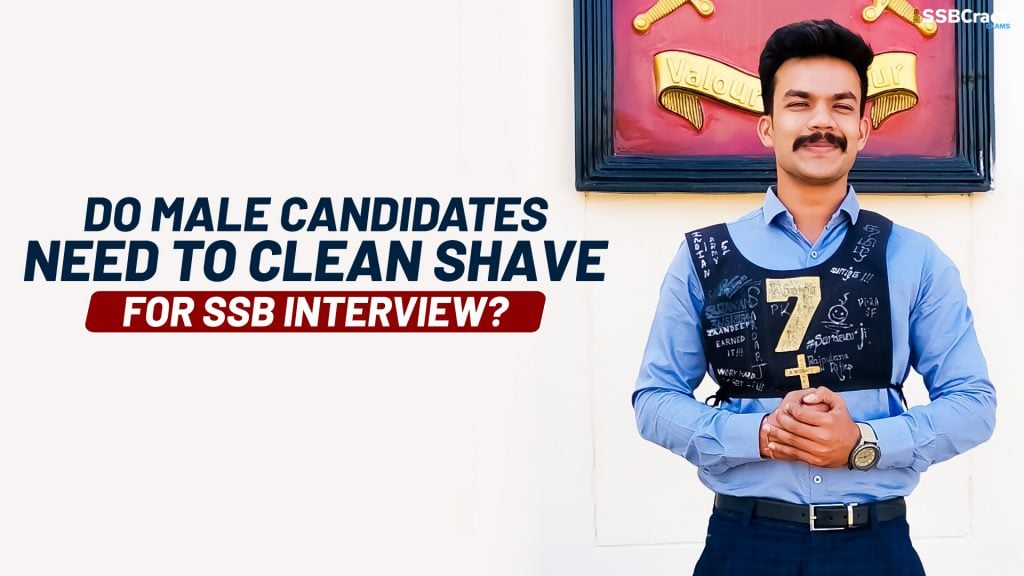 Shaving in SSB
Many Male Candidates are always confused about whether they should have a clean shave or not before reaching the SSB. In this article, we will find out if it is really necessary.
Also Check: Can Girls Wear Makeup During The SSB Interview?
Is it necessary to have a clean shave?
If you have seen the call letter of the SSB, you might have read that "it is advised that a candidate should be in proper turnout with a proper haircut and shaving".
Thus it is not mandatory to have a clean shave but, since we all know we are going to join the defence forces, so proper conduct should be carried out. It does not mean that the IO will give some extra marks, but it will create an initial impression in the front of the IO and the GTO.
Having a beard may show an attitude of laziness or casualness. A candidate can keep a well-defined moustache though.
After all it's your personality that gets you through the SSB.
Some grooming and dressing tips for the candidates.
Always wear the light coloured shirt in the SSB, preferably white as it suits all occasions and such colour does not speak the eyes of the assessor like any dark colour.
Choose dark coloured trousers or pants which aren't loose or tight-fitting and make you walk faster and free.
Have a perfect knot with the tie. Avoid wearing partywear ties in the SSB and use ties which is made up of silk material.
Always wear polished black/brown Oxford type shoes in the SSB. Especially don't wear shoes without lace. Laces on shoes give out a formal look.
Choose perfumes of pleasant, gentle, and fresh fragrance. Lady candidates are specially requested to use mild perfumes. Don't spray the perfume over your shirt, this may leave stains once the perfume is dried up. Avoid heavy perfumes which may fill the room with a heavy smell.
Always have neat combed and well-trimmed professional hair. This gives an impressive and influential effect on your personality. Get a haircut prior to your SSB because flying hair during your tests would cause you discomfort.
Cut your nails properly. Ladies should avoid any nail polish on their fingernails. Having proper nails reflects your personal hygiene organisation and management.
Always carry a personal handkerchief preferably white in colour.
Wear a formal belt and make sure that it fits you. Avoid loosening the belt.
Important Tip – Always carry your smile and wear it.
If you are preparing for SSB and other defence exams, SSBCrackExams is providing a number of courses and study material. Enroll today and boost up your preparation.
Also Read: