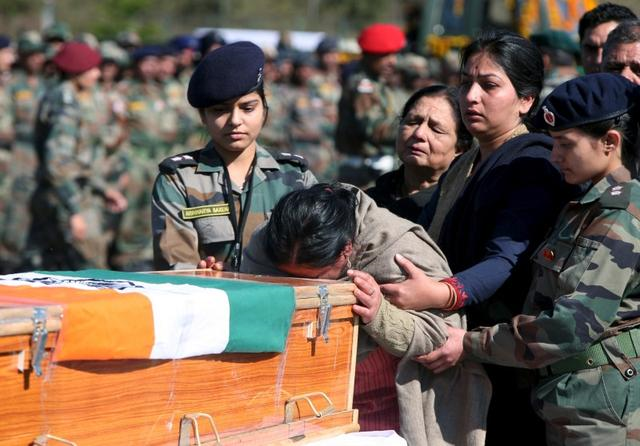 Motherhood comes in all types. While someone's mom is a teacher and other's a doctor having an awesome career experience, a mom in the military has something else to sing. Women as mothers have for long been serving the Indian Army in non-combat roles.
Being a mom in the military comes with a unique set of challenges in itself. It often requires sacrifices like being away from family or single parenting, dealing with emotional stress, and a special kind of love for the sake of the country.
In India however, there are very few instances where both the parents of a child are in the military to keep them apart for months at a go. But at the same time, a military mother could be anyone – mothers whose children are in the military, mothers whose dads are in the military or mothers whose spouses are in the military.
On this occasion of mother's day, we bring the unique qualities and sacrifice that a mother of a service member or a mother as a soldier makes, which sets them apart from being too mainstream:
1. Strength:
Being a military mom brings out supernatural strengths in oneself.  They are required to keep their strengths when there hasn't been any contact with service member for months; and not being able to talk to a child for long can only be better understood by a mother. It's a heavy task and if it were someone other, they would have broken down by now. None can match this better than a military mom
2. Courage:
"Everyone has it", you say? Think about this: leaving your children at home and being apart from them for months, or watch your husband or children deploy at the borders. The military is a lifelong commitment of putting oneself in service knowing that it is harmful, or that their spouse or child has a fatal job to do. And for that, a lot of courage is required and military moms have mountains of them.
3. Preparedness for the worst:
Ask a mother whose son is always playing with live bullets that what is worse. Imagine what their stress level is like, and you will understand what 'being prepared for the worst' means. The silence from a war zone could mean nothing, or it could mean something at the same time, and no one ever knows which.
4. Pride:
Lady Officers are filled with a deep desire to serve their country. They are proud, always. They proudly serve, proudly support, and proudly sacrifice their loved ones or sometimes themselves for the cause of the nation. And pride even at the time when their service member comes home wrapped in the tricolour.
5. Patience:
Waiting is a lot of time spent as a mother of a service member. You know you can spend months away from home, waiting for your service member children to return home. But it's all worth it when you know what they have been doing out there. Patience; It's a virtue military mothers have in abundance.
6. Making the Ultimate Sacrifice:
Too many mothers have said goodbye to their loved ones over the years, permanently sacrificing a piece of their hearts for a cause their children stood valiantly for. While other families get to enjoy weekends together, many military families finds a large void with this.
Let us all take a moment and appreciate the silent support from all the mothers in the military. This mother's day, let us thank them for what they have done and are doing which no other mother can.
Still here? Come on, go now…