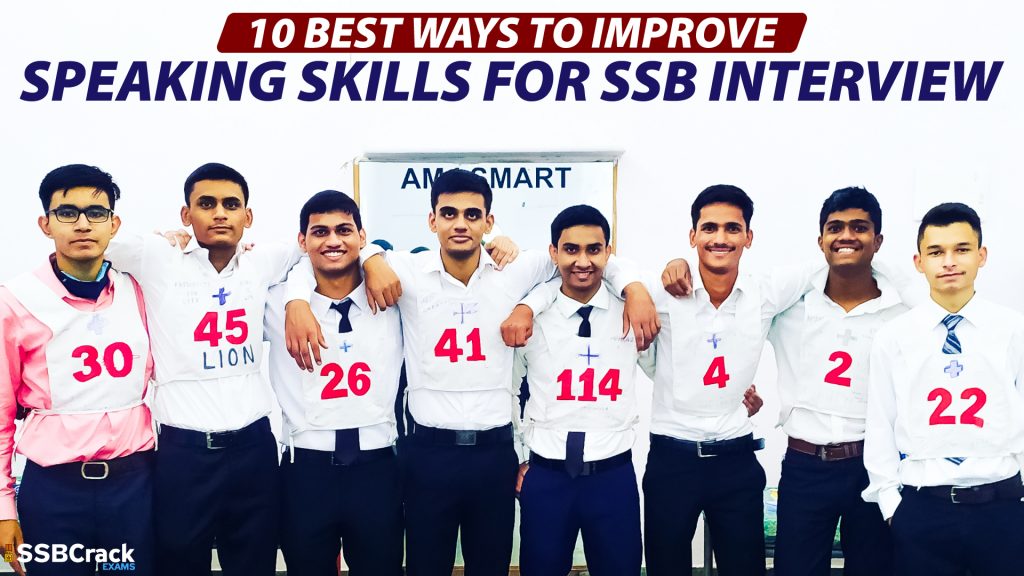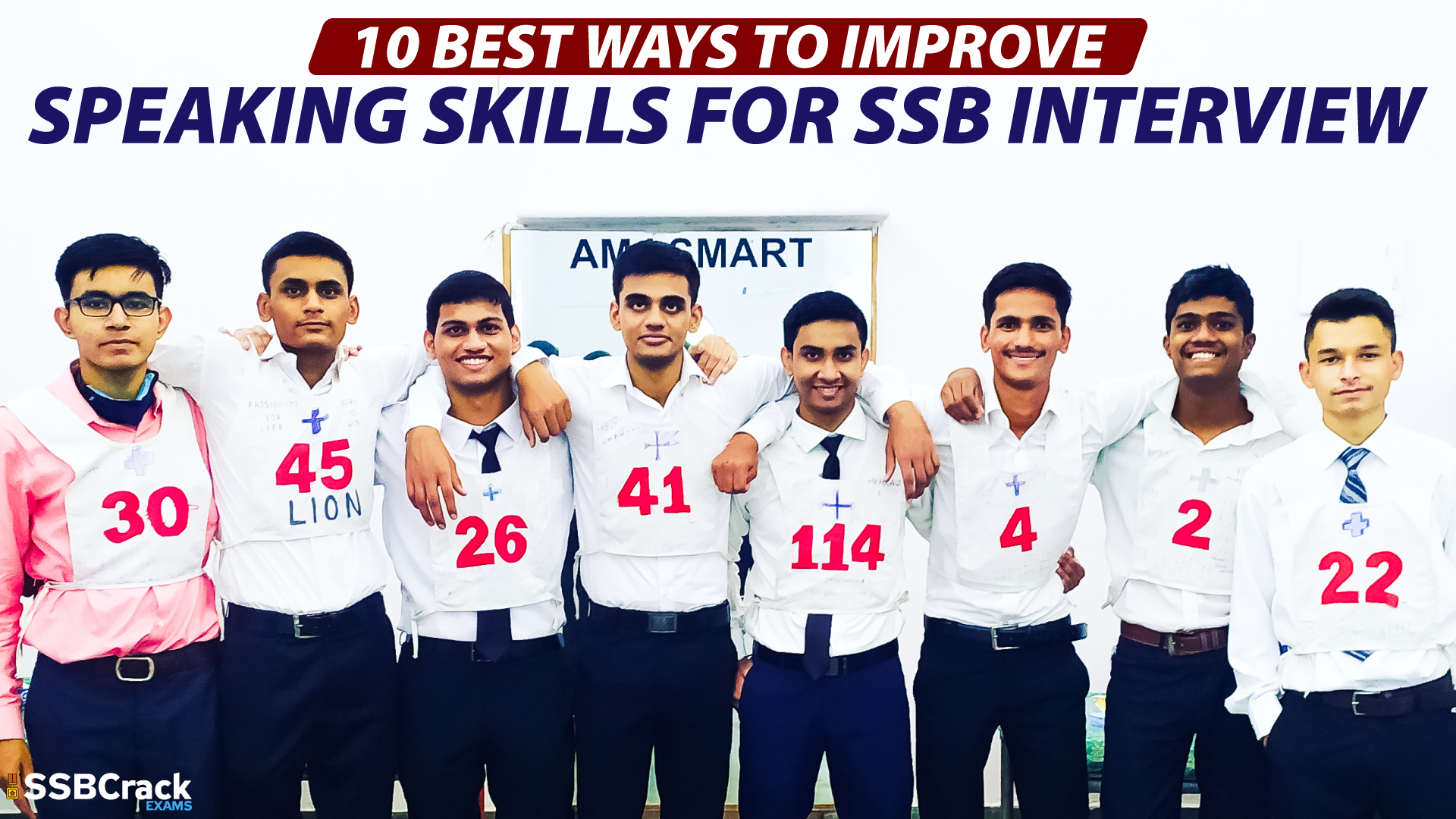 Greetings future warriors, knowing about the tasks conducted in the SSB Interview we all are aware of the high importance our speaking skills hold be it in the personal interview or the GDs, Lecturette, and other group tasks. Even in the first stage our narration and further group discussion require a high level of speaking skills.
Note: If you want to know about the SSB Interview procedure refer to 5 Days Complete SSB Interview Procedure: Everything You Need To Know
Speaking skills allow us to have effective communication. One thing most aspirants confuse it with is using complex or difficult words while speaking. SSB interview tasks require confidence and clarity while speaking and not the future Shakespeare. If recommended, in the future you will have to address your troops and give them instructions. So in SSB focus on speaking such that your group listens and follows you. I know we all are encouraged by assessors to speak in either English or Hindi but if every member of the group is speaking English we need to be prepared to boost our self-confidence. Now tips to Improve Speaking Skills
Read and Read: If you are from Hindi Medium start reading student editions of various newspapers and if you have a background in English you can start with The Hindu or some other paper you like. If you have time then also start reading novels.
Read the editorials and then stand in front of the mirror to speak at length about what you read. Focus on your body language and maintain eye-to-eye contact. At first, it will feel awkward but with time you will improve, just be consistent.
Whatever you have read now explain it to your group of friends or your siblings or your parents. Take their reviews, on whether you were able to put your points comprehensively. This will not just increase your knowledge but others too.
For enhancing your pronunciation, watch shows like The Big Picture, Defence Scan, etc. on Sansad TV and learn the way experts speak various words as per the requirement of their sentences. This way you will also learn pronunciation and this is an important tool of speech as it makes your sentences clear.
Watch a Informative documentary or Knowledge based web series on any OTT platform like Netflix if you have time and use subtitles as graphic memory always stays with you.
Knowledge v/s Way of Speaking: As lecturette requires you to speak for just three minutes so if you have acquired that style of speaking and body language you can speak on any topic given to you easily even though you don't know many facts. This can only come through practice, be thorough with current news as you can add these examples not only in lecturette but also in GD to enhance your points. The assessors look at the way you speak so just spitting out crammed facts won't do you any good. You have to communicate your message to the group members.
For narration practice, write the story and practice in front of a mirror while maintaining eye contact and record your voice on the phone which should be kept at the other end of the room. While speaking notice your body language and after you narrated your story (within the time limit of 1 minute), listen to the recording to know if you were loud enough and whether there was an unnecessary pause in between. Keep writing the mistakes in your journal and improve upon them with practice.
Also as narration is to be kept crisp as your time limit is just one minute so remember the facts of your story and not those long sentences like if you wrote: "Ram is the School Captain of Model Public School…." speak it like "Ram, School Captain, Model Public School…..". If you speak in facts you can speak calmly within that 1 minute and it will help you in GD as everyone has understood your story.
To crack the AFSB and SSB interview, we recommend you to Enroll SSB INTERVIEW ONLINE COURSE. Trusted by thousands of defence aspirants
Conclusion:
You can easily improve upon your speaking skills if you remove the mistakes with consistent practice.
Jai Hind