India's first Chief of Defence Staff General Bipin Rawat lost his life in a chopper crash today along with 11 other passengers. General Bipin Laxman Singh Rawat, PVSM UYSM AVSM YSM SM VSM ADC was a four star general of the Indian Army. He was the first and current Chief of Defence Staff of India. On 30 December 2019, he was appointed as the first CDS of India and assumed office from 1 January 2020. On 08 Dec 2021, his helicopter crashed in Tamil Nadu in which he lost his life along with 10 other passengers.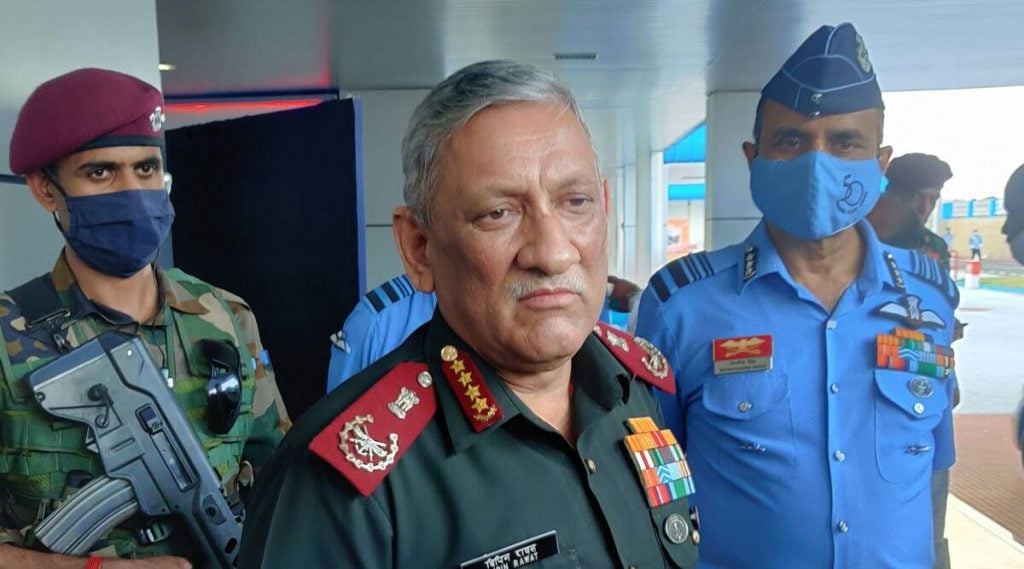 The crash took place in the Nilgiris, shortly after the Mi-series chopper took off from the army base. An army chopper carrying Chief of Defence Staff Bipin Rawat and 13 others crashed today in Tamil Nadu, the Indian Air Force said.
Gen Bipin Rawat, Chief of Defence Staff (CDS) was on a visit to Defence Services Staff College, Wellington (Nilgiri Hills) to address the faculty and student officers of the Staff Course today.
Around noon today, an IAF Mi 17 V5 helicopter with a crew of 4 members carrying the CDS and 9 other passengers met with a tragic accident near Coonoor, TN.
With deep regret, it has now been ascertained that Gen Bipin Rawat, Mrs Madhulika Rawat and 11 other persons on board have died in the unfortunate accident.
Gp Capt Varun Singh SC, Directing Staff at DSSC with injuries is currently under treatment at Military Hospital, Wellington.