Whenever we go for SSB on the first day before the screening, every candidate has to go through the PPDT test, which stands for Picture Perception and Discussion Test. Check more PPDT pictures.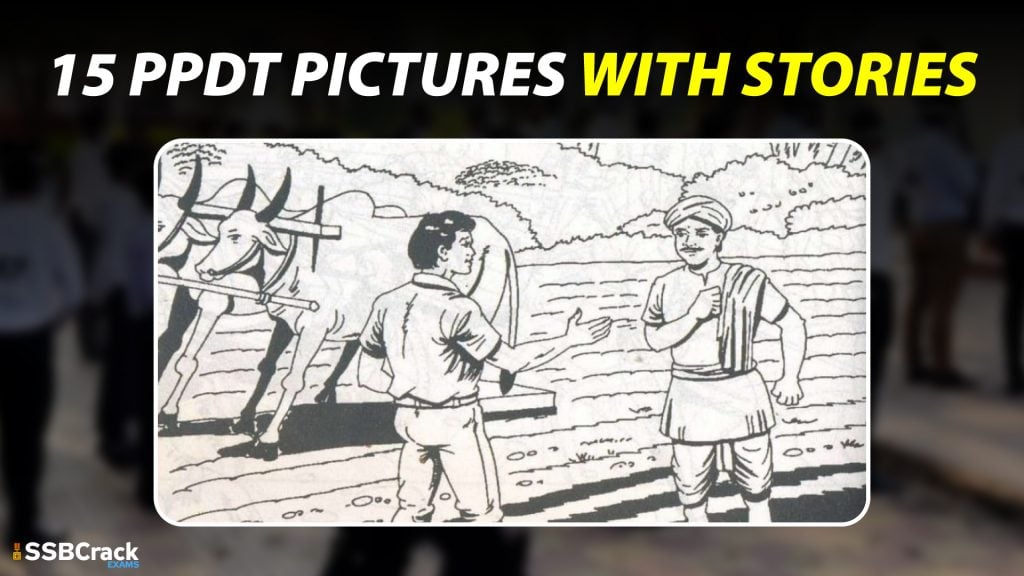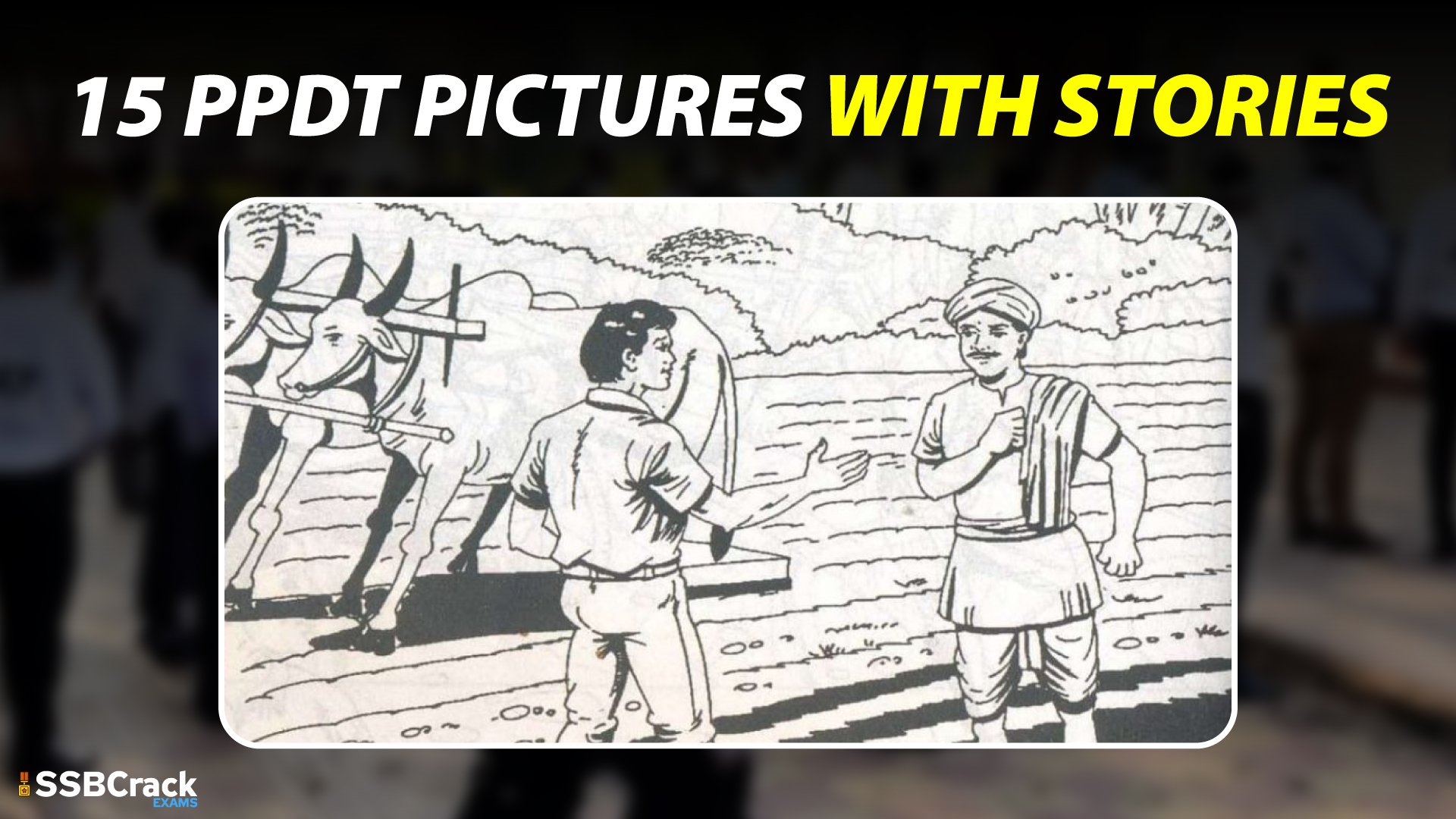 As it is a self-explanatory word, In this, a candidate needs to write a story based on a picture shown to him and later discuss it with other candidates. If you want to be good with your narration and discussion, you need to write a good and reliable story before that. So, this test is significant from the screening point of view. Though there could be many perceptions to a single picture, I will try to put some of mine in the fifteen pictures below. Readers are advised to write number of characters and actions on their own.
Story -1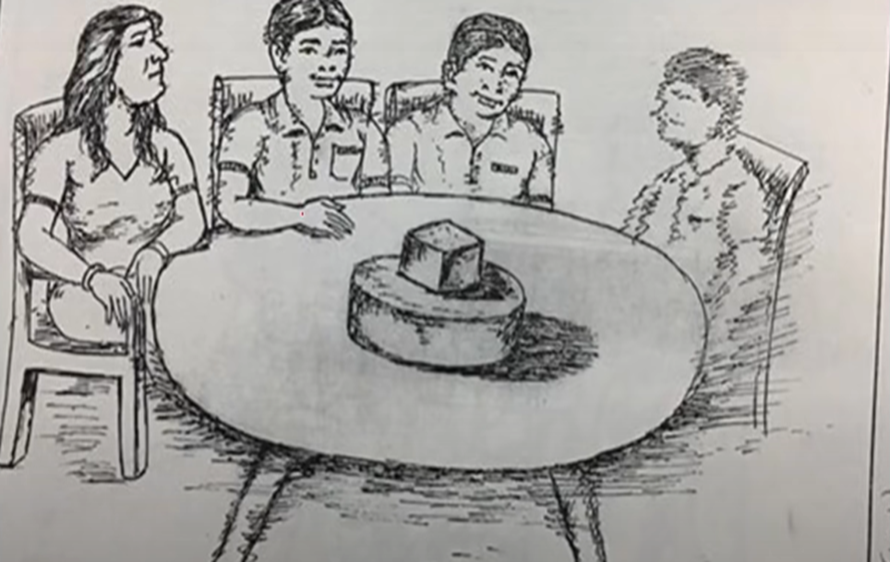 Prashant. 18 year old class XII student of Presidency School, Bengaluru decided a to start preparation for Teacher's Day Celebration, a fortnight before September 5. He called his whole batch to the common room to plan on events and finalised it to be a Slide Show of pictures appreciating their teachers and their achievements, a humorous themed assembly, ground activities of racing, football and at last tug-of-war between outgoing batch and teachers, all preceding a grand tea-party. They pooled in money and divided the work and budget among themselves. Prashant overlooked the work of designing and tea-party, and also coordinated with other teams. They made greeting card for teachers to invite them for the show. The celebrations went perfectly well. Prashant and his whole batch were happy to create a memorable day for their teachers.
Story -2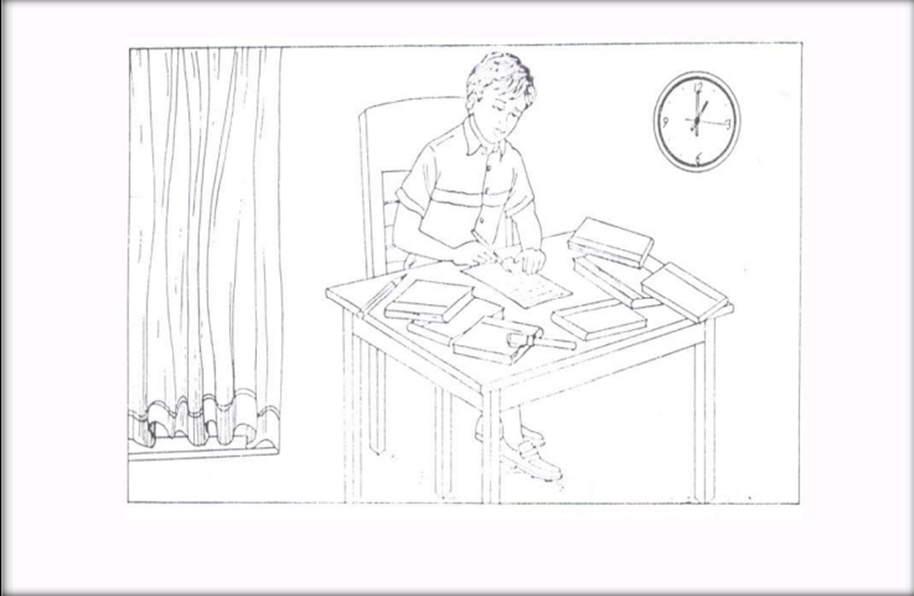 Nikhil, 17 year old class XI student along with his three friends has been selected to represent their school Army Public School, Lucknow at the UPGov State Quiz to be conducted online. Nikhil then meets up with his friends meet up on zoom, and divide topics of History, Current Affairs, Sports and Miscellaneous amongst themselves. They then make time-wise goals to give mock quizzes and analyze their results together. They also take advice from their seniors who had participated earlier and improve upon their mistakes. Before the quiz they take blessings of their parents and teachers, and with proper coordination, their team is successful in bringing the quiz trophy to school. Nikhil then informs of this to his teachers and thanks them for the opportunity. They then focus back on their studies
Story -3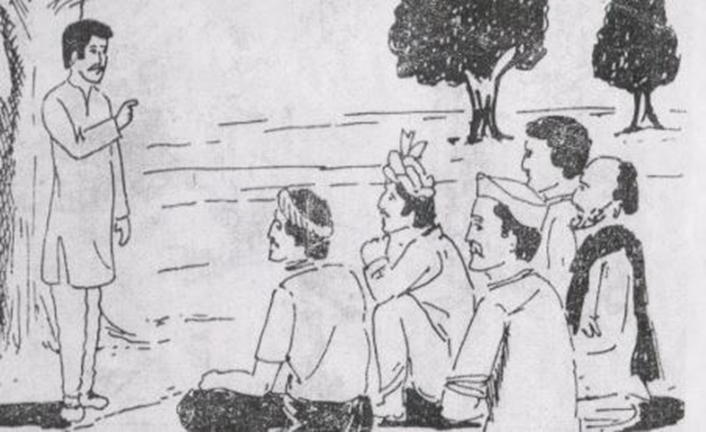 Rohit was newly elected president of a self help group which dealt in pickle making. He held meeting with members and told his plan of expansion. He asked the accountant of SHG to give loans both to members and outside and to keep a diary of all records. He even launched a training program to further up the skills in management for its members. He ensured that each member attended the group meeting and everyone got time to speak. Any decision was to be taken by majority. The loan taken from bank was to be paid regularly and, therefore, secretary was asked to keep another book for the purpose. He also got office space and furniture and more refrigerators to preserve the product. He found out many more ways to make the pickle healthy and organic by help from knowledge of women of the village. He made the working quite efficient and as a result more members joined.
Story -4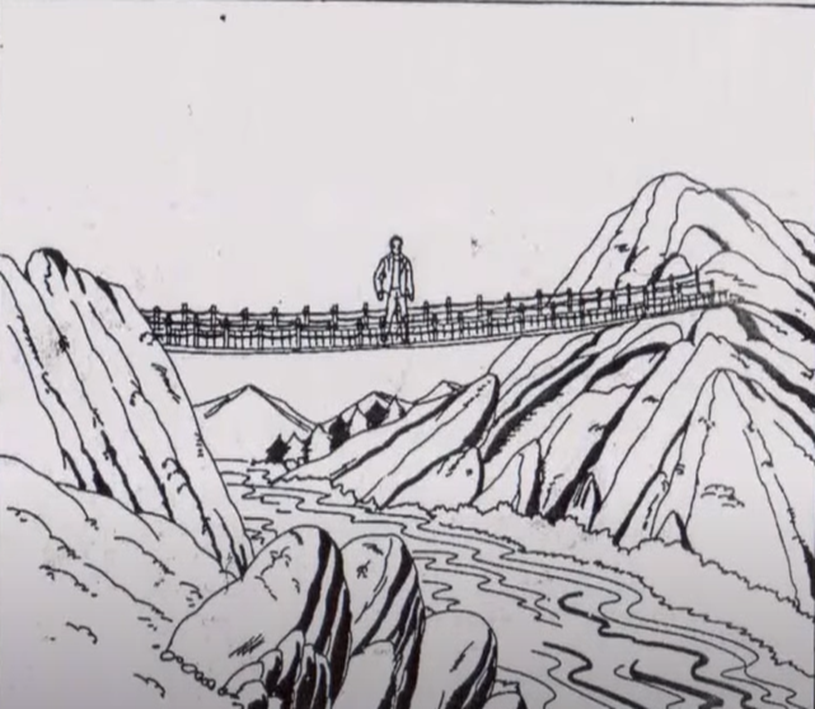 Rahul was just posted in Thoubal district of Manipur as SDM. While he was taking rounds and knowing the place, he saw a good opportunity to develop a river front above the Imphal river between the villages of Kanakpur and Thomba. So, he went onto the bridge and planned everything. He immediately called up a meeting with forest department officials to get permission, also, talked with contractors after floating tender, and asked them about the time to develop this as soon as possible and also gave them a maximum time limit. He also planned to get ferry services, bungee jumping, put food stalls, and also get a different lane for cyclists and also put dustbins after every 20 meters. For a month he kept the river front free, but after that, in order for maintenance put a ticket. People came in huge numbers and enjoyed the river and scenic beauty
Story -5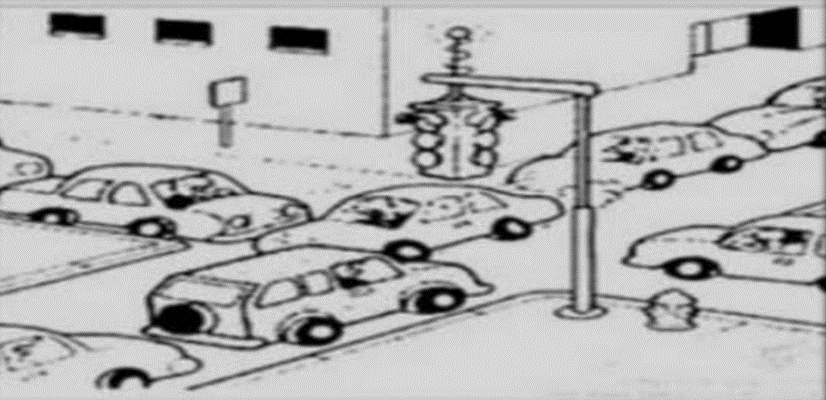 Suraj, 18 year old class XII student of Doon School was going to back school after his summer vacations. He left for the airport 5 hours before the departure from CCS Airport. While on his way by cab, he was stuck in a huge traffic near Hazratganj. He noticed that there was an ambulance behind him, and a woman came out to seek help in clearing the traffic. He quickly came out of the cab after telling the driver, and told the lady to calm down. Then he went to the intersection and saw that double parking caused very less space for vehicles. He called for help from people and they together cleared the parking and helped in getting the ambulance cleared. Then he went back to his cab and reached airport in time.
Story-6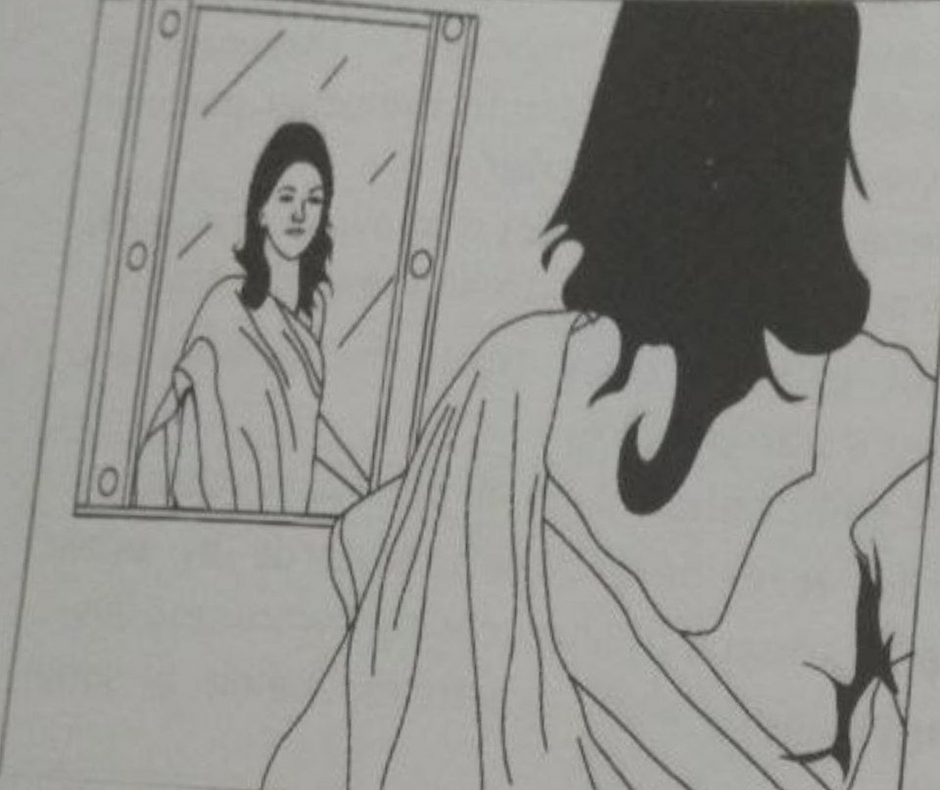 Ananya, 23 year old girl, pursuing Masters in Mathematics from DU and a working professional lives in Delhi. During her mid sem break she came to her native place Bhopal. She called all her friends and planned on having a meet-up at CCD, Patel Complex. They also decided to watch the newly released film Spiderman: No Way Home before having lunch in the complex restaurant.. Ananya told everyone that they should pool in money and she will buy all their tickets through the online portal. Then she bought the tickets and on Sunday they met at the complex, watched the 12-3 show and then enjoyed the lunch together. They clicked photographs and talked about their future plans. Everyone felt cherished by spending time with each other and went their home later on. Ananya went back to focus on her studies
Story -7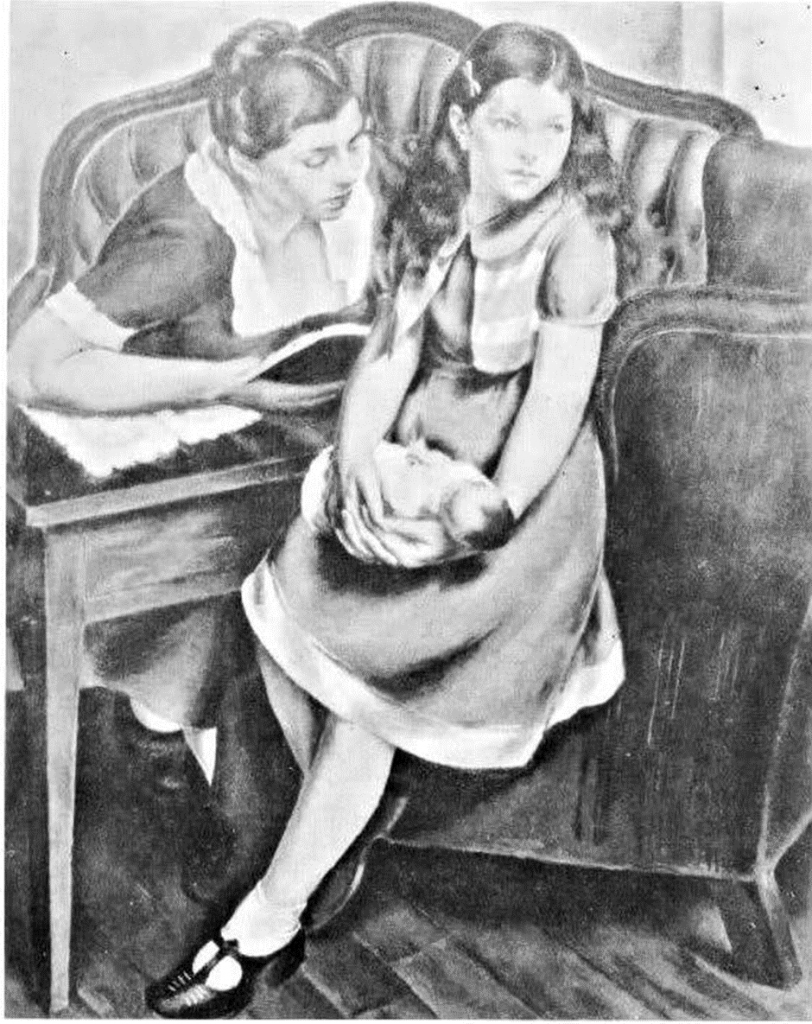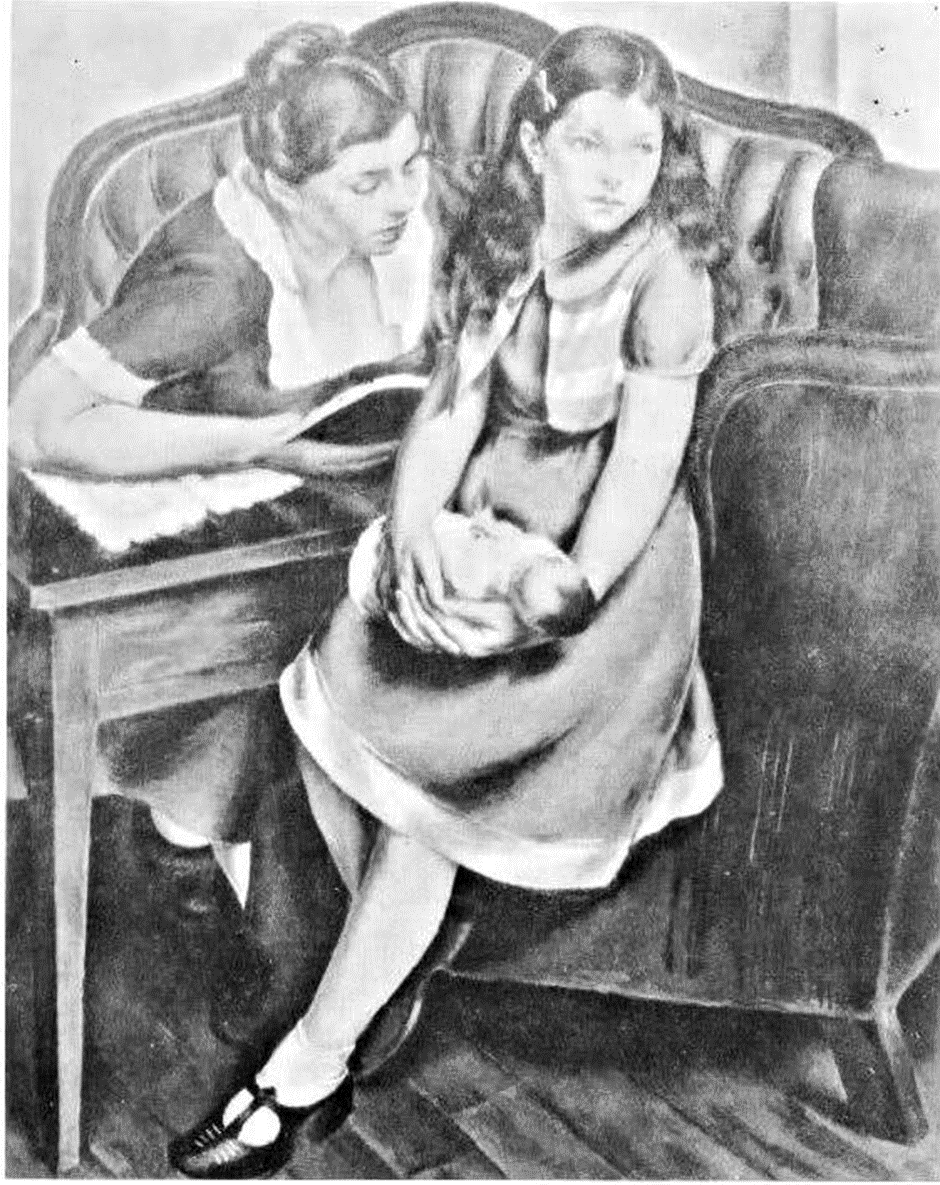 Anjali 29 year old home-maker, her husband is a teacher posted in the neighbouring district of Tarapur. She shouldered the responsibility of managing the home and taking care of her 7 year old daughter Ria, who had developed a bad habit of using her smartphone throughout the day, due to online classes. So she made a plan of spending time with her daughter without any devices. So she talked with her about this and when her classes got over, she would talk her about her day, narrate stories to her, and motivate her to develop a habit of reading. She also bought her reading material like picture novels, short stories book including Fantastic Five series by Enid Blyton. This had a good impact on Ria who started taking interest in reading and narrating stories to her dad, whenever he returned from his duty. Sneha was happy to see her daughter improve.
More Picture Perception and Discussion Test (PPDT) Practice Session: Enroll Now
Story-8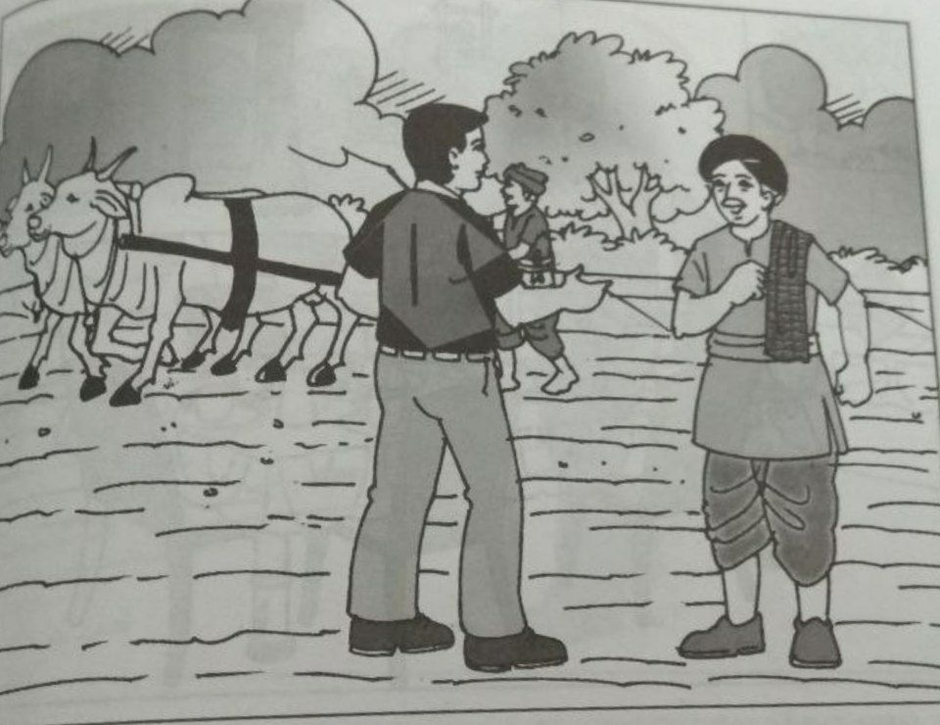 Aman is pursuing his Post-Doctoral Fellowship at ICAR and went to his native village Rajouri to visit his grandparents in village in Jharkhand, during his break. His grandparents were very happy to meet him, and he helped them in daily tasks of fields and taking care of the cattle. He observed that farmers of the village were still using the traditional methods for agriculture, even though cheaper and sustainable solution were there. He discussed it with them and went through their ideas, jotting them all down. Then he researched about it on Internet and with his colleagues, found subsidised products and ordered them with collaboration from the farmers. He started an awareness programme in village, and told the farmers about the various programmes they can use to modernise their systems in a cheap way. He was successful and then returned back to focus on his studies.
Story-9
Anshul, 20 year old IGNOU student used to live in Goa with his family. His school friend Rajiv was coming to Goa with his family. Anshul was excited, told about it to his parent's and got their permission to have Rajiv stay-over, then started preparing for making his friend's vacation memorable. He planned a day trip to the beaches, booked a minibus, made a list of places to visit, selected the best restaurant in the area. After a week, they reached Goa. He picked them up from the station to his home using car after taking permission from dad. Welcomed them, gave them suppers, decided to make them rest for that day. Then on the next day, they visited the Palolem beach, played volleyball, enjoyed the scenery, and had the famous prawn dish at the restaurant. He took them to historical places, clicked photos of Portuguese architecture. Rajiv thanked him for making his vacation fantastic. He bid goodbye to them and asked to visit again.
Story-10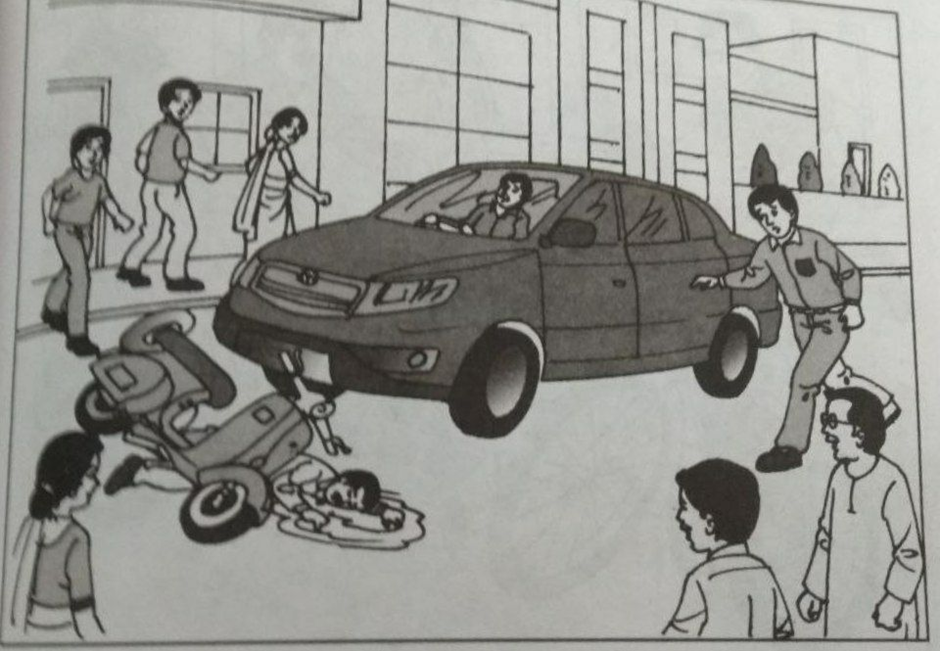 Anshul, 21, was going to Pursuit Library to revise for his semester exams. On his way, he saw that in the alley near MG road a man on a scooter had collided with a car and fell down. Anshul rushed to the spot and with help from people removed the scooter above him and lifted him to the car's backseat. Then he told the driver of the car to rush the Vaishno Hospital nearby meanwhile he put a cloth around the man's injury. He with help from car driver got the injured man admitted immediately, called the injured person's wife and told her directions of the hospital, and when she came, told her about the scooter and details of his admission, then he went to the library and continued with his studies.
Story-11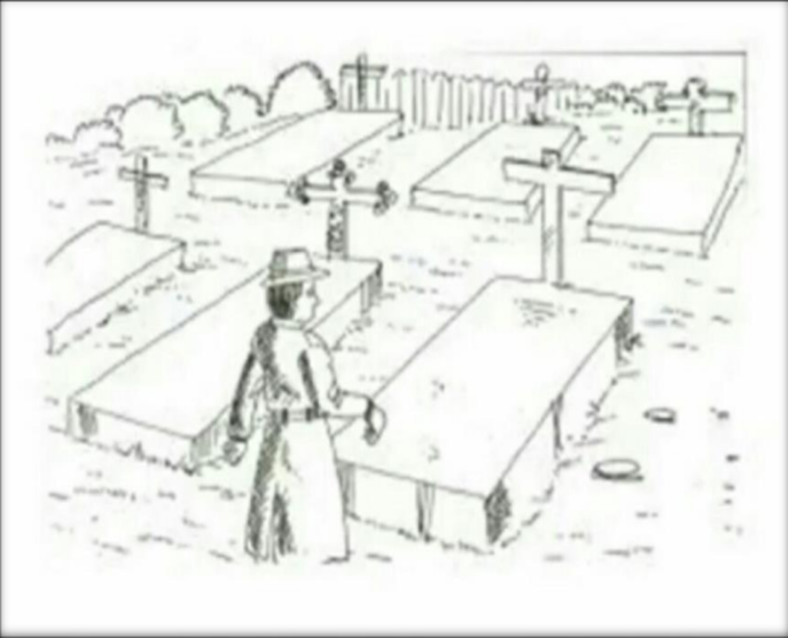 Sh. Manish Kumar is BDO of Tarapur Block, Rampur District. On his inspection of the graveyard of the block, he found out that space was very less for more bodies, also stray animals had created a huge mess in the area. So he formulated a plan along with the Sarpanch of the village area to demarcate the boundaries after acquiring more land from nearby farm. He also planned on marking graves with certain sections so as to create a map that would make it easy for the families to pay their respects. They also formulated the plan of beautifying the ground with grasses, lanes, etc. After final plan formulation, they set out timely goals so that work is done fastly and efficiently, Manish looked after the work and ensured it was done in a proper and timely manner.
Story-12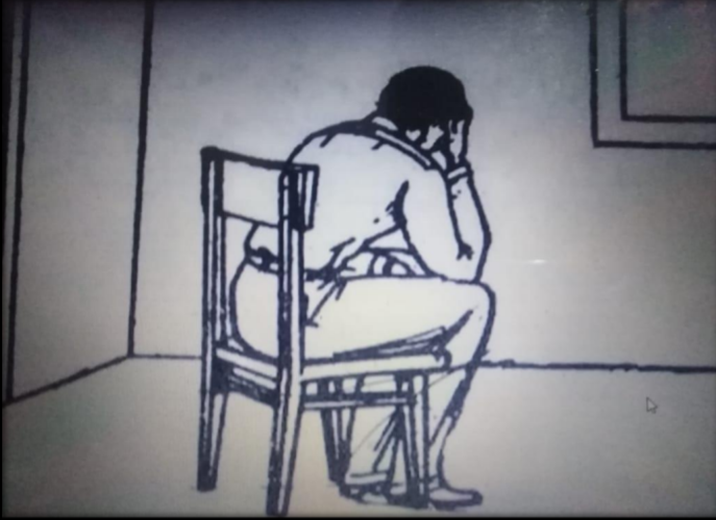 Arvind, 20 year, second year student of Maths at University of Delhi was a bit sad after not doing well at the essay competition. He then sat down and wrote all his mistakes and decided to write a new essay again on the same topic. He then got it reviewed from his friends and teachers. Amongst the weaknesses pointed out by them, one was his incoherence conclusions. So he worked on them using youtube videos by eminent writers. He also started reading editorials from The Hindu and The Indian Express to improve his content and sentence formation. He made a time table and put aside daily two hours from 5-7 am before going to college for continued writing with daily improvements and and getting them reviewed. His hardwork bore fruit as he was able to secure first position in the University Essay Competition. He thanked his friends and teachers for their continued support.
Story-13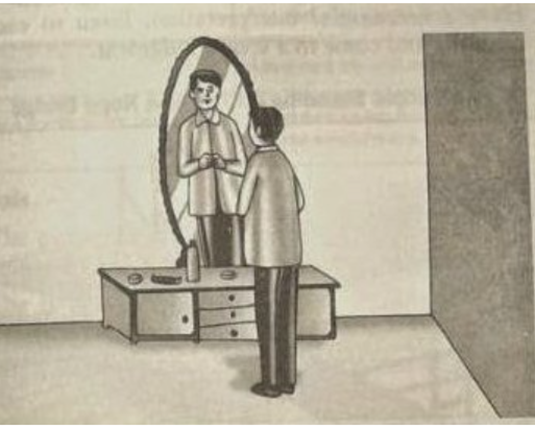 Arjun, 18 year , class XII student of Damani School had a bit of stammering issue while speaking English. So he developed a plan of removing it as soon as possible. He first started with loud reading of newspaper articles and then speaking it in front of mirror whatever he read. He requested his friends to converse with him only in English and they helped him. He requested his English teacher to allow him to give an extempore in front of the class daily and then took reviews of teacher and friends on tips to improve his speech. With efforts, he became fluent in English, but he continued the hard work.
Story-14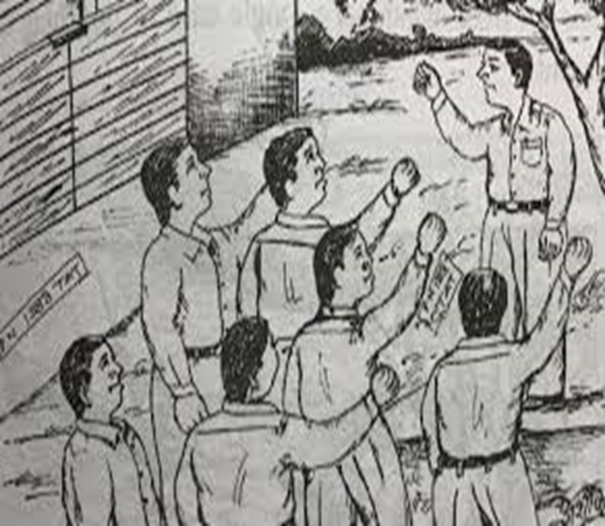 Saransh, 29, was an electrical engineer in BHEL. To meet his grandparents, he went to his village. While he was discussing family matters with relatives, electricity went. On asking, he was told that electricity came only for few hours. So, Rahul decided to provide his village 24×7 hours electricity. He held a small meeting with sarpanch and other villagers and told about his idea to which they all agreed. He first ascertained the main dark spots of his village and the number of households on which the solar panels could be installed. He took out his phone, searched for good solar panels and contacted the distributer. He convinced the suppliers to provide panels in minimum price. He soon received all the panels and with help of villagers installed them especially in washroom and kitchen first. He also told sarpanch to get them repaired and maintained whenever required. After spending some more days with relatives and new friends, he returned and joined work.
Story-15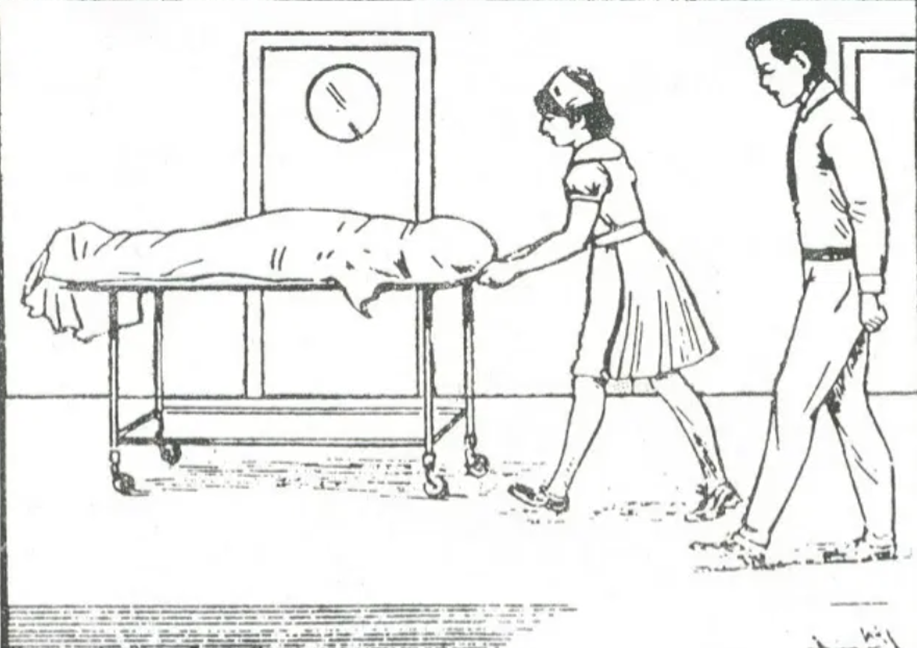 Anshul, M.Sc Maths student , studied in University of Delhi and lived on rent in a room at Mrs Sharma's house. On Monday while going to college he noticed Mrs Sharma had collapsed on the floor, he quickly called the neighbours and took their help in rushing her to the hospital. Unfortunately this was a fatal heart attack and Mrs Sharma couldn't survive. As Mrs Sharma's son were working in USA, he gave them the information and requested the staff to keep her body in the morgue till her son came. They agreed and he went back to college. Then after her son came, he helped him in arranging the final rites and organizing the Terhavi. He also consoled him and successfully found a new home as her son planned on returning to USA.
Conclusion
As everyone has his own perception due to his own life experiences so all stories need not be the same. Your story would be different from what your friends write, but one should be maintained that it should be somehow connected to you or your traits. For more such posts stay tuned. Enroll In our SSB interview Online course for Daily Live classes and practice sessions for PPDT: Picture Perception and Discussion Test.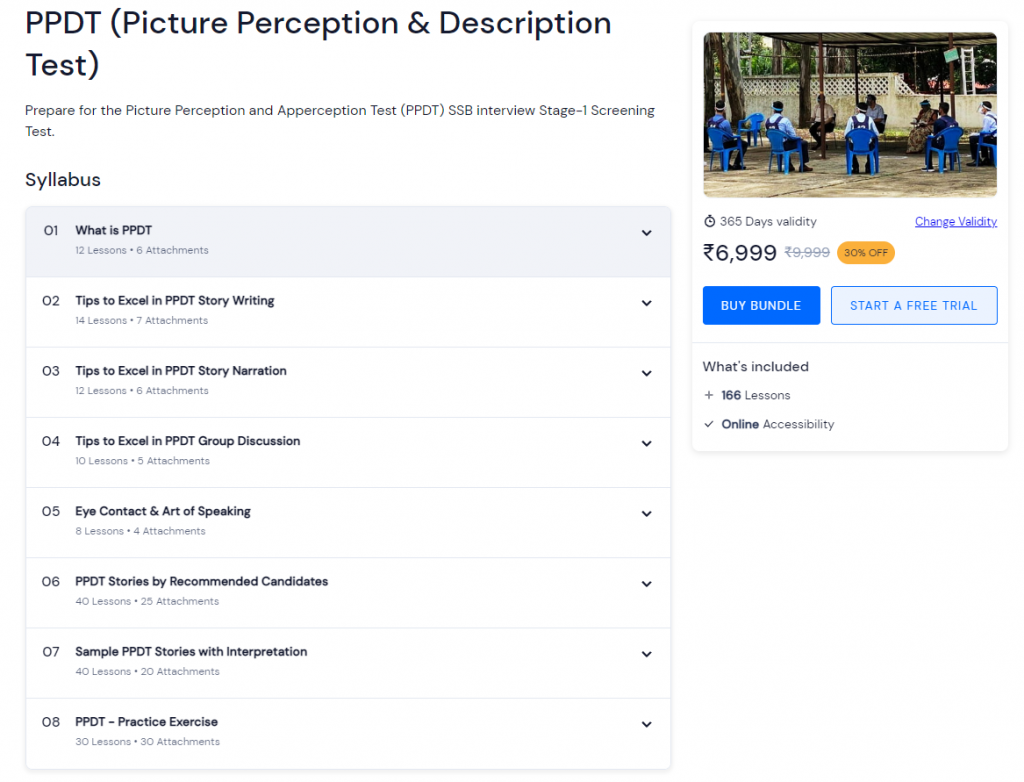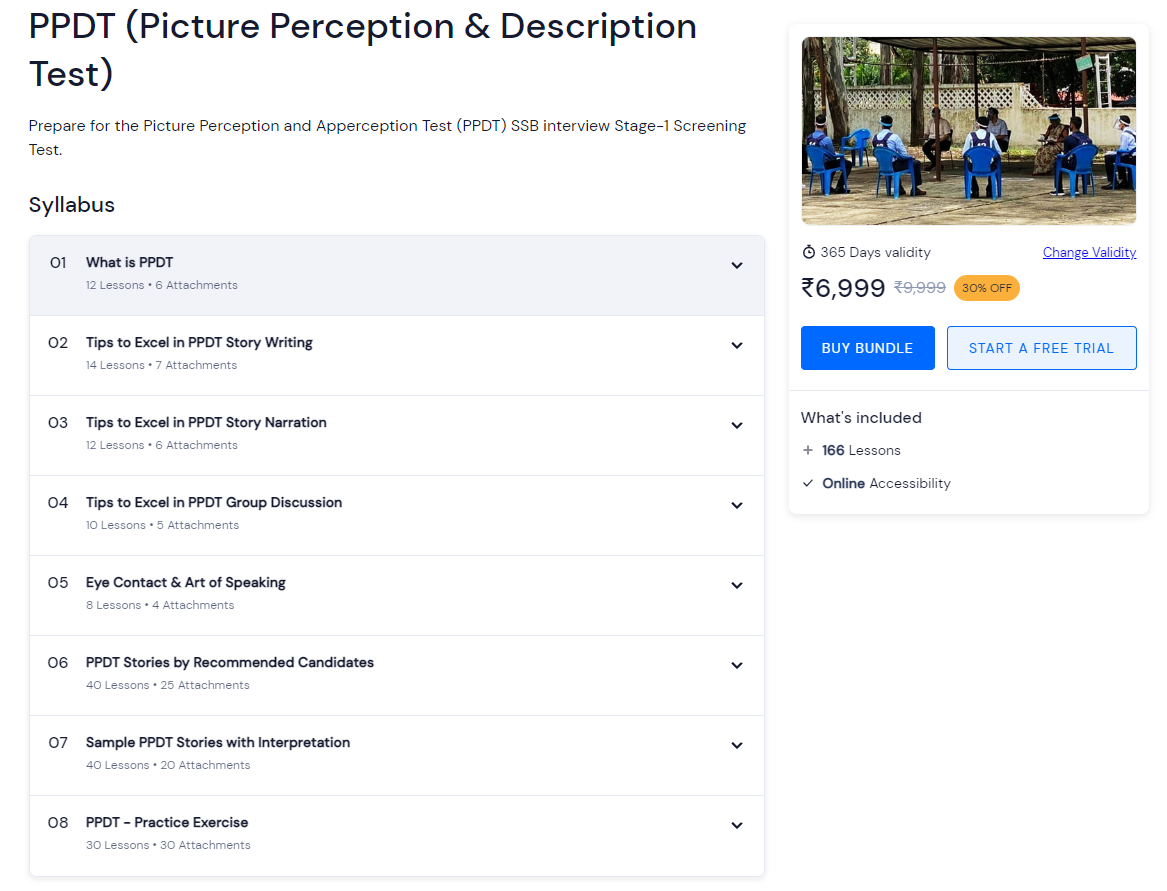 To crack the SSB interview, You can join our SSB interview live classes batch and we recommend you to Enroll SSB INTERVIEW ONLINE COURSE. Trusted by thousands of defence aspirants.
Also Read: