Hi everyone. I am Arnab das from a small village Paranpur of Malda district, West Bengal. I recently got recommended from 2 AFSB Mysore for NDA 148 in my very 1st attempt. Mainly in our state, very few people know about NDA. They only think defence is only for 8 pass,10 pass students. It's all about 1600m run rally Bharti. So that's why I don't know much more about NDA but I have dream to join defence from my childhood.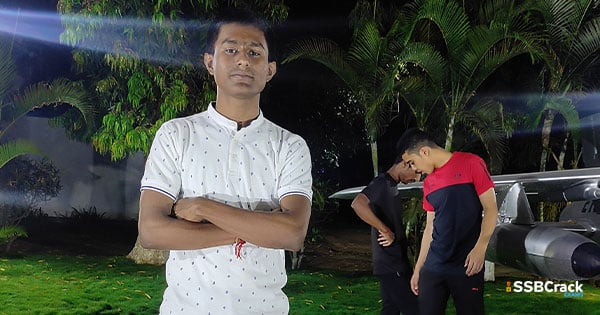 When I was in class 11, then I knew about NDA from one of my friends. After that, I researched a lot about it and gain some knowledge about it and decided to prepare for this exam. In my first 2 attempts, I couldn't clear my written because I neglected the English portion totally and in the hall, I couldn't answer more than 5 questions in English. So in this attempt, I prepared my English portion well and I was quite confident that this time I will clear my written with good marks.
After the written result publish I was allotted 2 AFSB Mysore and I choose the 28 Feb-5 March batch. I chose this batch for a special reason. I reached Mysore on 27 Feb morning and with my 3 online friends we booked a hotel and visit Mysore palace that day. The next day at 5.30 am we reached AFSB gate. I was feeling nervous to see the crowd of smart boys in the waiting area, they all are looking like officers, only they need the uniform.
228 candidates reported, 68 were fresher and 160 were repeater. I was allotted chest no 55. The screening process starts after some documentation. Two sets of OIR were done each containing 50 ques and the time was 17 min. I can easily solve both sets. After that, we have shown a picture for ppdt. I write a decent story on the picture..and after that our gd took place. Our group was from 43 to55. I was the last person in the group. I narrated my story with full confidence and during the narration, I realized that most of the story is based on water management but my story is on agriculture after my narration, no one started the gd..so I took the initiative and initiate the gd and the gd went very well than other groups. I was able to merge the group themes with my themes. Everyone gave their points 9 out of 13 in our group got screened in after screening bading goodbye to the short duration friends total of 91 got screened in out of 228… we moved towards Arjan singh hall for documentation and piq fill up. I was allotted chest no 13 for phase 2.
After filling up all documents we reached our mess at 4 pm and our psych tests were scheduled on that day from 6 pm. So we took a rest for while and go for the psych test in the Arjan singh hall. We were totally exhausted. I wrote normal stories in tat from my daily life experiences and I did 54 wats and 34 srts and I had completed my sdt on time. I had prepared it from my home. After the psych test, I was feeling low due to less attempt in wat, srt. But then I motivated myself that gave quality responses over quantity.
The next day was GTO. We had planned about our gto beforehand that how we do our gd, pgt and other tasks. It started with GD . both of the gds I took the initiative and gave good points 3-4 and maintain the group decorum in an assertive manner after gd, gpe started. I wrote a logical solution on the problems. But a bad fish market situation occurred during the gpe gd.but finally we were able to give solutions to the all 4 problems.after that we went to the gto ground.gto briefed us and told us to take these tasks as a game. Pgt started. I took it as a game..our group was co operative but after 2nd obstacles no one has idea…then I gave my ideas and we completed our pgt. In my whole pgt what I did was I listen other ideas and always there was a need of modification. So I did that modification in my group. Our pgt went well .after that hgt starts ,it was easy. We 4 persons easily crossed the obstacles with direct bridging.
Next was lecterutte…I spoke on mass transportation. I gave a fluent lecterutte with full confidence maintaining eye contact with group members.after that out command task started.our gto called randomly chest numbers. I was called at the last and the most difficult bomb diffuse ct was assigned to me. He was only interested to know my idea not in implementation.he crated difficulty but I was easily able to give solution..after 2-3 difficulty he finished my ct as well as the group..after that individual obstacles started. I was able to do only 6 out of 10. The obstacles were on high height and in the hot weather I was totally exhausted so I cant do the all 10.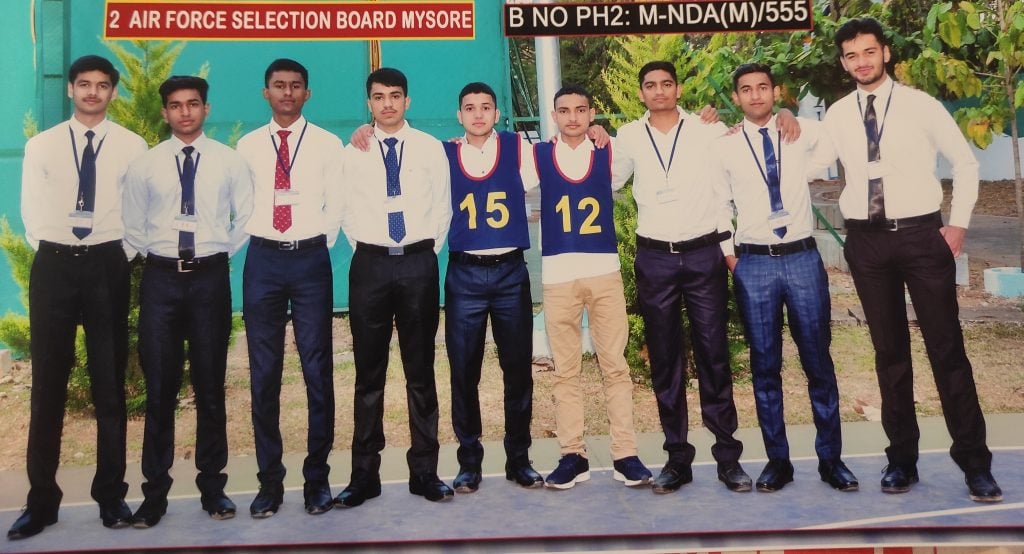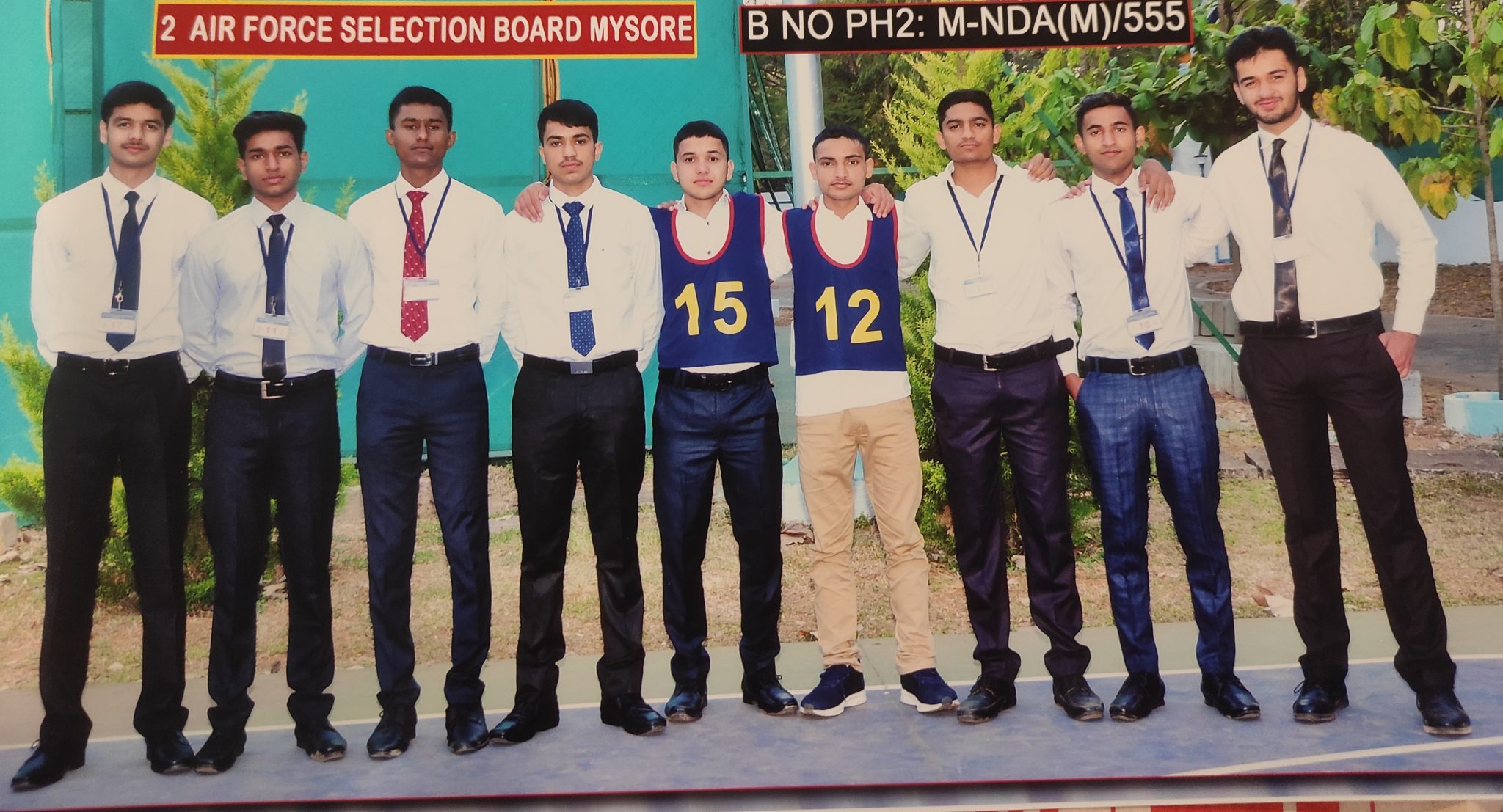 After that fgt starts. It was very simple. In fgt I stand with the load and don't give any idea…my teamamates easily gave solution of it.. our gto ended with a exhausted and tiredness.returning mess,we took our lunch and sleep.next day was free for me.
I played table tennis for the 1st time in afsb and It was interesting.we watched tv,played carroms and also we did singing,shayari late night.thats how we spent our times there.in our group everyone has talents like one boy could recite shayaris very well,one in comedy, one in singing.. I made lot of friends there..they all are faboulous.
At the last day, I have my interview. My interview was taken by two officers.in starting one of them told me that he is only for research purposes.but after 1hr interview he also started asking questions..my interview was totally based on my personal life,schooling, friends, family.. it went quite good.
That day in night we talked to each other late night because it was the last night and everyone has the fear on mind of conference.
Finally the d day come. I entered the conference hall. It was looking like hazy . I could only feel that some persons are sitting with blue uniform but I couldn't see their faces.in conference I was asked about the difference between perimeter and circumference .but unfortunately I gave wrong answers with full confidence there. Coming back from conference when I realize that I made a blunder in conference then I became sad that how can I made this type of mistakes in conference…after 1 hr the dso sir came with the sheet .he stated announcing the ch numbers. Chest no 6,chest no 9,chest no 13… I was literally blanked this time. I went towards the stage.. and I cant hold my tears. And finally my 2 years hardwork,sacrifice paid off. And the main thing is that which I had planned that I will be recommended on the day of my father passed away. Finally I was able to fulfil it. I felt that my father stand besides me and tell me congratulations beta u made it,u make me proud…..17 got recommended out of 91. 5 were freshers including me, 6 screen out,6 conf out repeaters.
After that 5 hr documentation goes on.. we are totally tired.. the recommendation happiness vanished to fill up a huge number of forms.
To crack the SSB Interview, You can join our SSB interview live classes batch and we recommend you to Enroll SSB INTERVIEW ONLINE COURSE. Trusted by thousands of defence aspirants.