Hello All, my name is Prakhar Agarwal, and I was recommended from the 11 SSB Allahabad for TGC entry on my first attempt. Speaking of my profession, I am currently working as a Hardware Design Engineer in a product-based semiconductor company in Bangalore. I hail from Dhampur, Uttar Pradesh. I completed my BTech in ECE from Lovely Professional University, Jalandhar, Punjab. I have been in Bangalore since July 2022.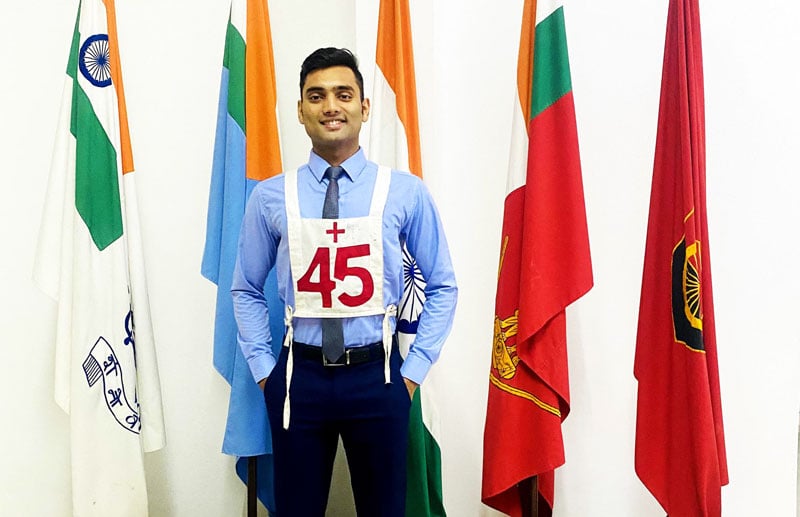 I had the ambition to join the Indian Army since the 3rd year of my BTech. My friends encouraged me to consider it, but I didn't take it seriously since I come from a civilian background and knew nothing about the army at that time. I was preparing for placements, and I secured a position in a reputable core company.
My journey began with a coincidence. After settling in Bangalore, I went for coffee one day with some team colleagues. One of them asked why I hadn't considered joining the Air Force given my height and personality. I didn't respond at the moment, but that night, I reflected upon the idea of joining the Indian Army. It took me 2 months to understand my own motivations for wanting to join.
Once I realized my reason, I started preparing for CDS and simultaneously checked the SSB process. Being employed full-time, my weekdays were busy. So, I dedicated weekends to my studies, preparing without obsessing over potential outcomes. In May, a friend informed me about the TGC entry (which I was unaware of at the time). Considering my academic achievements, I filled out the application and qualified for the SSB. With the SSB scheduled in July, I began focusing more on its preparation. I even enrolled in SSBCrackExam SSB coaching due to my limited time. I watched all the instructional videos, which provided insight into the SSB procedure. After participating in two mock interviews, I identified areas for improvement and worked on them diligently. By the time of the second mock interview, I was much more prepared and received positive feedback. This boosted my confidence.
Having read that the SSB is a personality test, I began to work on my personal traits: punctuality, self-reliance, regular exercise, and maintaining composure. I wasn't fluent in English before joining my current company. However, working with colleagues from diverse backgrounds improved my language skills and confidence.
Aware that many SSB candidates might have more experience than me, I focused on enhancing my strengths, particularly my technical knowledge and my passion for conversing with different people and traveling. I practiced OIR daily for a month, focusing on areas I could control. During my interview, the interviewer seemed more interested in my life experiences and how I utilized opportunities than my technical knowledge. I chose to remain truthful throughout, which served me well.
For the GTO segment, I wasn't entirely familiar with the process. Hence, I consulted with other participants who had prior SSB experience, and their insights were invaluable.
From my journey, I believe that if I can achieve this, anyone can. Although I faced setbacks in other endeavors, I persisted in my efforts and kept setting new goals. Over time, my experiences and continuous learning have helped mold my personality. SSB primarily evaluates one's personality. Thus, being genuine and assisting others became a part of my personal development. Observing my surroundings, traveling, spending time with friends, and continuous learning have all contributed to my personal growth.