Aspirants willing to join Indian Armed Forces and have applied for upcoming NDA (national Defence Academy) entrance exam are now in the process of preparation for the NDA written exam. So for the purpose of preparation, candidates are searching for previous year's NDA exam papers. In this article we will discuss about NDA exam pattern and see some sample questions that have arrived in the previous NDA exam papers Also, we will provide direct links to download previous year's NDA exam papers.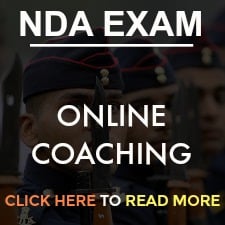 Pattern of NDA exam papers
NDA entrance exam consists of two exam papers:
Paper 1: Mathematics ( 300 marks)
Algebra, Matrices and Determinants, Trigonometry, Analytical Geometry – 2D and 3D, Differential Calculus, Integral calculus and Differential equations, Vector algebra, Statistics and Probability.
Paper 2 General Ability (600 marks)
English (Maximum Marks 200), General knowledge (Maximum marks 400) – physics, chemistry, general science, history geography, current events.
To know more about NDA exam papers syllabus and pattern, Click Here. Any discrepancy in the traditional pattern of the exam will be notified in nda exam admit card
Tips to solve NDA exam papers
Mathematics, Physics and Chemistry sections should be prepared from Class 12th books and Biology, Geography, History, Political Science, and Economics should be prepared up to Class 10th level. Use NCERT books they are very effective source of information on above subjects.
Make a quick revision sheet for important mathematics points and formulae.
Be up-to-date with current affairs. Read the newspaper, go through online current affairs tests.
English section is of 200 marks, work on basic grammar and reading comprehension techniques and this section can be the most scoring section.
Since negative markings on wrong answer is implied so avoid guess work.
Download NDA Exam Question Papers 2013 2014 2015 2016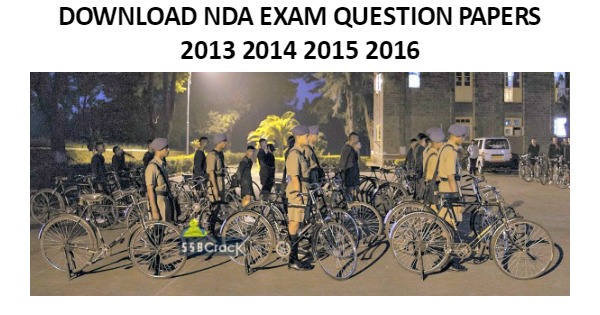 Candidates can directly Download NDA Exam Question Papers 2013 2014 2015 2016  by clicking on the links given at the bottom of this section