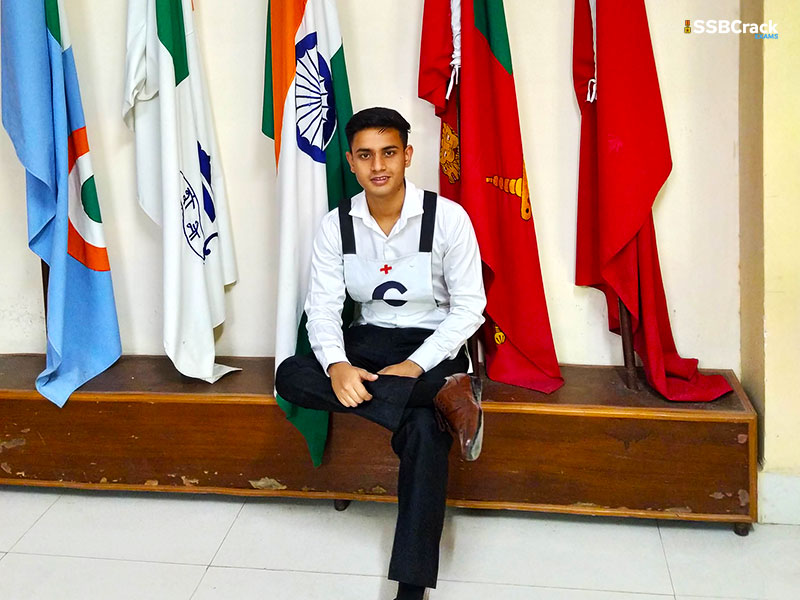 One thing that life has taught me is that you never know what life can throw at you, so be prepared. Good day, everybody! I'm Shubham Pokhriyal, from Dehradun and I was recently recommended for the IMA-151 course. My journey was not a cakewalk, as the title of my story implies. The journey began in 2017, when I took a year off and qualified the NDA written (2018), got recommended in 2019. I was certain that I would be accepted into any of the academies because I was medically fit for all of them. But fate had other plans! As months went by without receiving the joining letter, I realized I still had a long way to go to achieve my dream.
Sometimes epiphanies strike while you are at your lowest. One thing I realized was that a B.tech degree would not make me happy, so I dropped out of college after having completed one semester. I'd already squandered 1.5 years of my life and couldn't afford to waste anymore. As a result, I chose to pursue a B.Sc. through a "distance-learning program," which allowed me to complete my three-year course in just 1.5 years. To sum up, I had regained my lost time, and now it was time to make a strong comeback.
During my time at home, I prepared for the CDSE and AFCAT, which I qualified both on the first attempt. I had my AFSB on November 20th, 2020, and I was screen out. It was a big disappointment for me because I had previously been recommended and now I was wondering, "Do I still have that in me?" Nonetheless, I kept going, passed the written exams again, and now I had three SSBs lined up. But, as said, God give his toughest battles to his bravest soldiers.
When the SSB date selection for IMA was announced, I was in Delhi studying the stock market. Because of a glitch in my account, I was unable to select a date. After one week, when I was given the default date which was after 15 days, I was diagnosed with Scrub typhus. I returned to Dehradun, was hospitalized for three days, and it took me a week to barely stand up. Now I just had a week to prepare and finalize the rest of the arrangements. I practiced OIR and psych, read the news, and focused on my narration.
I received my degree through distance learning. I didn't have any extracurricular activity certificates in college, and I didn't have enough time to properly prepare for my SSB, so what got me through it? Is it luck? No way, buddy! In reality, I had spent my entire life preparing for the SSB. I didn't spend a single day of those 1.5 years on anything unproductive. Every day, I learned something new, and in that, I never neglected to spend time with my family. With my story, I just want you to know that life can throw you many unexpected troubles, but instead of complaining, accept them and move on. You aren't the first person who has had bad luck. You're most likely not the last one. However, your perspective on things can definitely make a big difference.