Several people generally ask about should they prepare for SSB before facing it. Well, the answer is YES. But preparation is not always to dust off the old books and start scanning the pages. SSB preparation is of a different kind, where you have to evolve yourself and you have to make yourself suitable for it. People who have been attending SSBs know that outstanding academic record is not a preference of selection in SSB interview, a guy with average academic record and basics OLQs can clear the interview. Some basic points are discussed below about How to develop an Officer like Personality.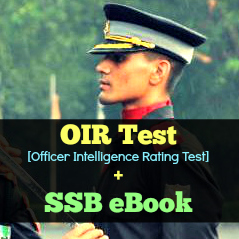 How to develop an Officer like Personality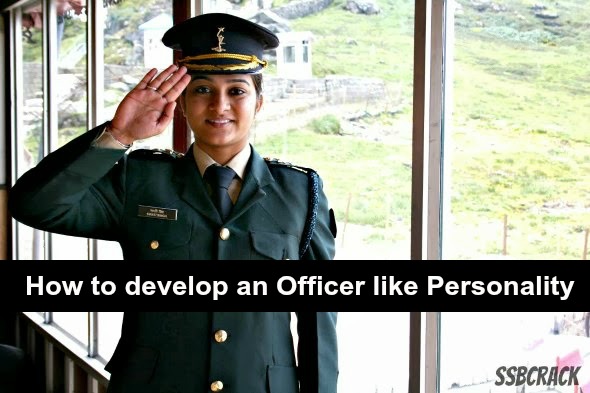 Self Confidence
Indian Army want a person who has self-confidence. From the bulk of youngsters, their requirement is for a leader like you. It is very simple to understand, when you have ever said something in front of crowd in school or college, where everyone's eyes on you and its only you who have to come up over their expectations.
Open mind and Thoughts
SSB is all about the thoughts and ideas that are possessed by you. Well, god has given mind to everyone and everyone has specific thoughts. What all SSB crew wants is a person with crystal clear thoughts and and have the capability to deliver them in a sharp edge manner to the testing officers.
Mentally Strong
Repeaters have gone through several incidents when testing officers have tried to put pressure over them. They want a guy who can stand strong and straight in adverse conditions. Mental strength is all that matters when you confront your enemy, no matter how big your or your opponent's count is. Best example can be seen in Laungewala battle, when some 200 Indian soldiers defeated 1000 plus Pakistanis.
Keen Listener and Observer
When someone orders, keep the words in mind with full information regarding the task. A keen listener never ask of repetition of question again and again and a keen observer can find out the way from the obstacles by observing them and discovering hidden paths within them.
Use on Knowledge
Use of knowledge always makes task much easier and time saving. Using knowledge with resources leads to victory. A leader in war not always gets the required material, weapons or resources, but he has to manage with the available resources and use them by applying mind with knowledge.
Communication Skill
It is not compulsory for you to talk in English, but it is compulsory to not to talk in your regional language. Most of the SSB aspirants amalgamate communication skill with language. Communication skill means to use language in an effective manner for transferring your ideas clearly to the listener.
Self-knowledge and Assessment
The psychology segment of SSB revolves around your self-assessment and how much do you know about yourself. So now the question is, what to do for that? All you have to do is to know about yourself. Observe your activities in your daily routine, how you react to the daily casual situations, how you tackle them. Remind the point that you have used while solving a problem or doing a daily activity. Every person has faced numerous incidents out of their daily routine. Try to commemorate that incident, how could you have done it more effectively and what mistake you have done. Don't copy ideas of anyone else and don't try to bluff the assessors. They are highly trained to access the crowd and have experience to examine people like you.