"When you want something, the whole universe conspires in helping you to achieve it." Hello all! I am Praveen Singh hailing from Mathura. I recently got recommended for NDA-144th & NA-106th course. So here's my story I would like to brief you all about. I come from a middle-class non-defence background with absolutely no familiarization at first hand. Having said that, the uniform was something I fell in love with, ever since I became aware of. It's been a journey of highs and lows because after trying my hand on the same and not being able to succeed in the initial few attempts did make me upset.
There was a moment I could not understand a thing as to what had caused my failure. But that is the time, I suppose, brought me enlightenment and I started introspecting myself. I am thankful to God, and my beloved ones who had helped me keep faith in myself and motivated me to never give up and that attitude got me through.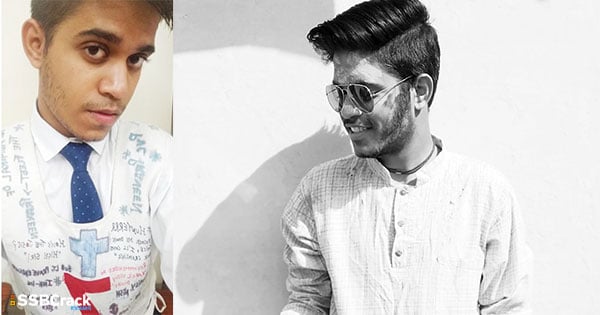 I started giving more time to myself. An important thing that I learnt in all these months is to develop "dedication" and not an "obsession" for whatever your passion is! Obsession might end up giving you things you've always wanted but will never teach you to appreciate and respect what you are passionate about. And as the saying goes," Give respect, take respect!" Hence, dedication is a must. Coming to the other phase of my journey, SSB Crack has helped me in keeping up with my motivation.
I saw people getting recommended and writing stories on SSBCrack. One day I promised my-selves "Today it's someone else's story you're reading, tomorrow it has to be yours" and here I am today, sharing my story with you all!
Things might not always fall your way as you want them to! Good things and patience go hand-in-hand, and they'll arrive when you least expect them! My personal interviews in the previous attempts used to range for 40-50 minutes which made me confident to make through, but somehow it didn't work. This time, it was a mere 15 minute's interview, and every moment with the IO seemed as if I would be thrown out the next moment. But there! I made it! So, I would always want to say, do all that you can, trust yourself and leave the rest to God (and the assessors 😉
With the right amount of efforts, motivation, guidance and a little faith in God, you will make it too!
Jai Hind!