In the midst of the countrywide lockdown due to the COVID-19 pandemic, NDA authorities remain stringent with the date of the NDA Passing Out Parade (POP) to be held as per the schedule, at the end of May 2020.
The Passing Out Parade held twice every year to mark the end of the academic training of the NDA candidates, takes place once in the month of May and again in November, on the Khetrapal ground. Friends and family members of the cadets are invited in the Parade to witness the event.
This year, however, is a tough year for the authorities due to the unforeseen circumstances unveiled by the COVID-19 pandemic across the length and breadth of the country. But the measures are taken up by the National Defence Academy (NDA) in Khadakwasla campus to conduct online classes for the cadets through the available IT resources and 'Campus Area Network (CAN)' were laudable enough, which not only helped NDA to complete the academic curriculum on time but also to conduct the exams as per the schedule.
As for organizing the events which necessitate the presence of all the NDA cadets in huge numbers, the cancellation of such activities like central functions, social gatherings and movie screenings at the beginning of the month of May, ingrained a supposed belief that the POP for May might be needed to be withheld. But the decision of the officials in conducting POP as per the predeclared schedule proved otherwise.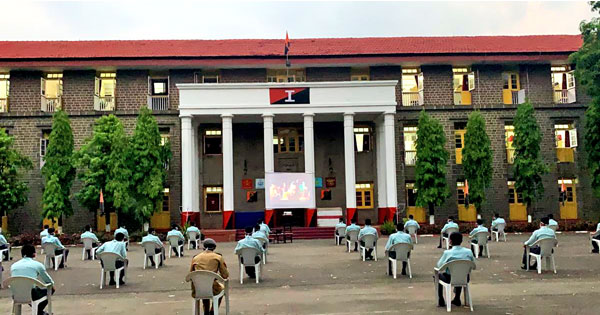 However, keeping in mind the government guidelines for maintaining social distancing and precautions to be taken in these hard times of the pandemic, the invitation to the friends and family members of the passing-out cadets for the POP needs special attention and is yet to be decided and planned for. 
Also Read: