Major Rohit Suri (now Lt. Col.) was the Mission leader of the team which was tasked to carry out operations against terrorist's hideout in Jammu and Kashmir. While his party was closing in to the terrorist hideout, the terrorists started speculative firing. Displaying nerves of steel and high degree of combat leadership, Major Rohit Suri directed all parties to lie low and await further orders.
After analyzing that the routine on the terrorist hideout was back to normal, the officer directed his team to close in and engage the terrorists in the open.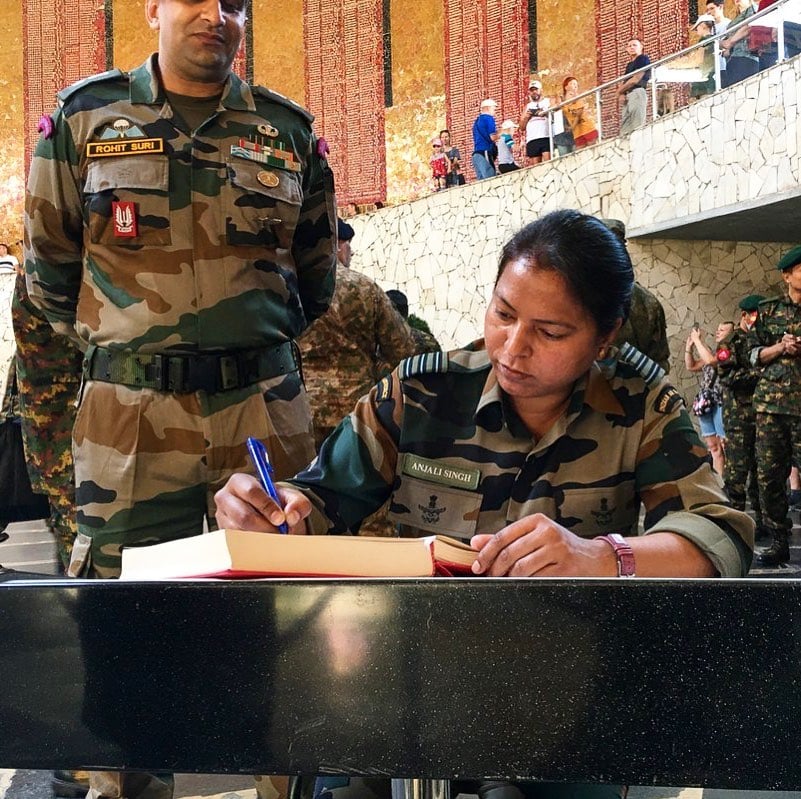 Major Rohit Suri along with his buddy closed in up to 50 meter of the target and neutralized both the terrorists in the open. Once all the terrorists in the open were neutralized, Major Rohit Suri directed the strike team to move towards the jungle and directed the firebase to engage the components of the terrorist hideout. During the assault, movement of two terrorists was detected moving in the jungle towards North West of the target. Realizing threat to own squads, Major Rohit Suri displaying utter disregard to his personal safety and raw courage ran to intercept the terrorists and engaged them with his personal weapon. On seeing the terrorists taking position, the officer closed in and neutralized both the terrorists in a close quarter combat.
By his decisive thinking, professional approach, warrior ethos, exemplary leadership and courage beyond the call of duty, Major Rohit Suri ensured the execution of the task flawlessly with clockwork precision and eliminated four terrorists in close quarter combat.
Also Read: