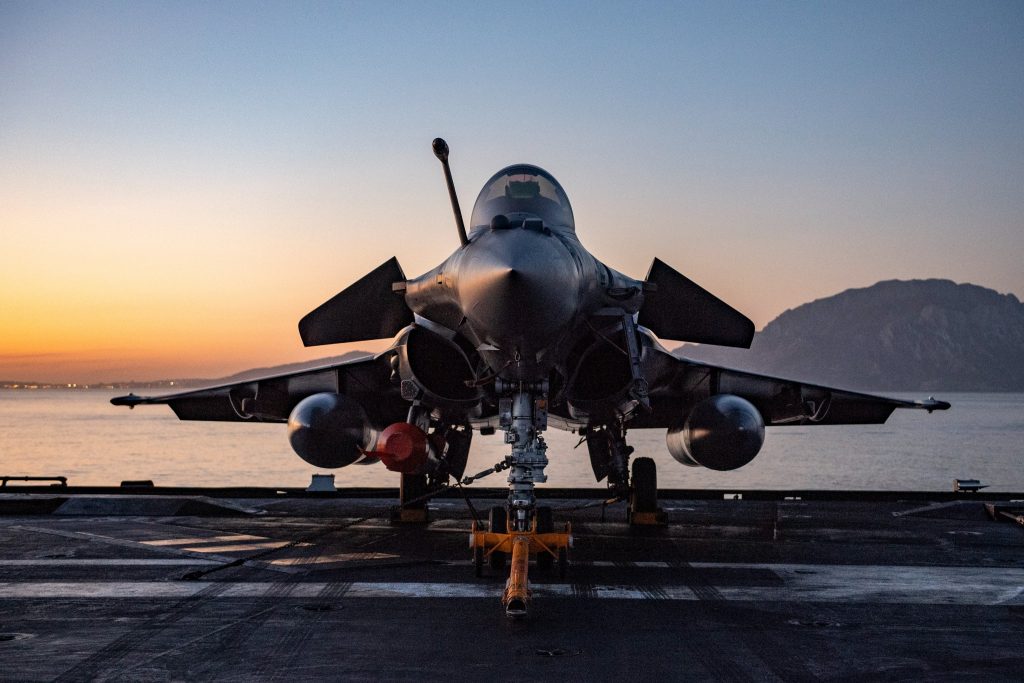 In a major boost for the Indian Air Force (IAF), three more Rafale fighter jets arrived in India after flying non-stop from France on Wednesday.
The aircraft were provided mid-air refuelling by the air force of the United Arab Emirates (UAE), the IAF said.
"Three Rafale aircraft arrived in India a short while ago, after a direct ferry from Istres Air Base, France. IAF deeply appreciates the support by UAE Air Force for in-flight refuelling during the non-stop ferry," the IAF said in a tweet.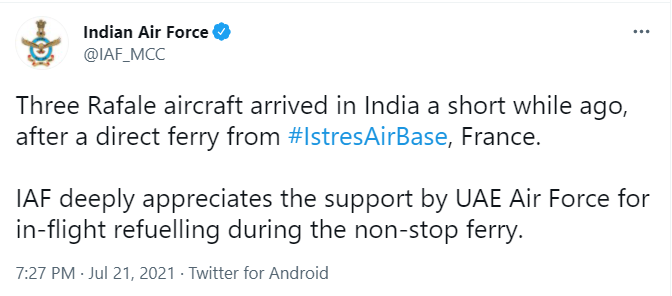 The Indian Air Force has formally inducted the Rafale aircraft on 10th September 2020 at Air Force Station, Ambala. in which now the aircraft is the part of 17 Squadron, the "Golden Arrows". The first five Indian Air Force Rafale aircraft arrived at Air Force Station, Ambala from France on 27th July 2020.
IAF chief RKS Bhadauria has flagged off six Rafale fighter jets from Merignac-Bordeaux airbase in France on APR 21, 2021. Air Chief Marshal RKS Bhadauria visited French Air, and Space Force (FASF) HQs & called on Gen Philippe Lavigne to discuss op issues common to the two Air Forces during his visit.
3 Rafale aircraft reached India a short while ago, after direct ferry from Istres Air Base, France

UAE Air Force extended support for in-flight refueling during the non-stop ferry. pic.twitter.com/p7nULxNBZG

— SSBCrackExams (@SSBCrackExams) July 21, 2021
ALSO READ: