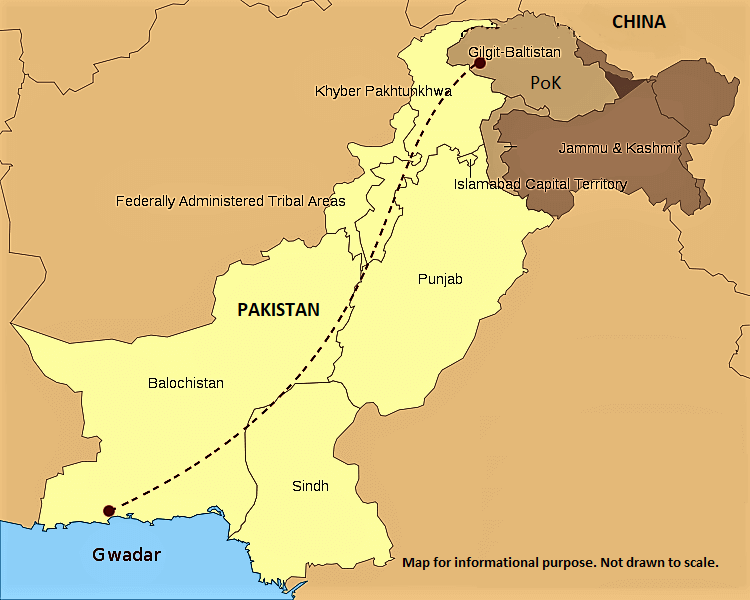 The China-Pakistan Economic Corridor (CPEC) as a whole is a collection of various infrastructure projects that are part of China's ambitious project One Belt One Road (OBOR) initiative to link China with Europe. The project construction throughout Pakistan had been started in 2013 with an initial value of $46 billion. The project seems to be very strategically important for both China and Pakistan but is a grave concern For Indians. Below with the help of 10 points, we will learn more about the CPEC project, its different concerns, and strategic importance.
1. The China Pakistan Economic Corridor is a whopping $46 billion project under construction throughout Pakistan since 2013. The primary aim is to construct a vast network of roads, railways, dams, hydropower projects, and pipelines. Not only this, but it also aims to transform Pakistan's economy by connecting with China through this route.
2. The long term project aims to link the Gwadar port of Karachi with northern Pakistan as well as further will connect to Kashgar in the Xinjiang province of China. The route of the corridor passes through some significant areas like Balochistan, Gilgit-Baltistan, and Pakistan-occupied Kashmir (PoK).
3. The Chinese investments in the project seem to upgrade Pakistan's 274 billion dollar GDP by over 15 percent. Not only this, but there are also other motivations for Pakistan to invest in the project. The major among all is the energy needs of Pakistan that will be easily fulfilled after the construction of various projects like Karot Hydropower project, Karachi Nuclear power plant, and World's largest solar power plant in Pakistan's Punjab Province are part of this initiative that can double Pakistan's energy capacity.
ALSO READ: 10 Key Points On South China Sea Dispute
4. With Pakistan's motivation to work in the CPEC project, we can also include that it will improve Pakistan's infrastructural facilities. Under the CPEC agreement, Gwadar Port will initially be expanded and upgraded to allow for docking of larger ships with a tonnage of up to 70,000. Not only this under the roadways project, but China has also announced financing for $10.63 billion worth of transportation infrastructure so far up to which $6.1 billion have been allocated to date. The increase in employment opportunities is another thing promised by this project. Last but not least, CPEC provides Pakistan with an opportunity to work closely with a more reliable friend China and to increase its influence in the region of POK.
5. In recent years, the interest of China for the project has been taking a rapid speed. China's primary benefit in the project is that it will decrease its energy import route from NATO countries by approximately 12,000 km. As previously, the ships that carried the energy imports for china have to cover a long distance covering the Arabian Sea, Strait of Malacca, and the South China Sea, but now it can easily take them through CPEC. Therefore through CPEC, their imports safety is assured.
6. Apart from the imports, the Gwadar port is also exceptional for China. The Gwadar also provides China a link between its Maritime Silk Road and the Arabian Sea. Though as we know that only 6% of the population of china lives in western China, and the rest is in west china. So, through developing the Khasgar port in the west, they can also increase the region's potential to attract public and private investment and develop areas like Xinjiang, Tibet, And Qinghai. China, putting its presence in the POK and Gilgit Baltistan, also sought to increase its military influence around India, which it might use in future events.
7. Despite there being so many pros to Pakistan from the project, there are apprehensions regarding this project's success. Among the various concerns, the first one is that the various insurgent groups in Balochistan are in opposition to CPEC as it disturbs the ethnic distribution of the region. This poses a severe threat to CPEC as Gwadar port, situated in Balochistan, holds the key to the corridor's success. The second is the threat to Pakistan's sovereignty under which approximately 17,000 Pakistani security personnel have been tasked with protecting Chinese nationals in Pakistan. This much larger military of China in Pakistan is also a concern for them. The third one is the banned terrorist organizations in Pakistan, which poses a severe threat to the project. It may also hamper the relations with China in the long run.
8. Since the project, CPEC has been announced, India has been continuously opposing it. The first reason behind it is that the planned CPEC route passes through POK and Gilgit-Baltistan, which India claims to be its integral part occupied forcefully by Pakistan's military. Secondly, India highly doubts the concern that once the corridor is built, it will be easier for China to move its armour and mechanized weapons in Pakistan, which are a threat to India in the plains of Punjab and Rajasthan. The third reason is that China may establish a naval base at Gwadar port to ensure its presence in the Indian Ocean and control it.
9. In response to China's Gwadar port, India also has subsequently invested in Iran's Chabahar port, which is just 72 km away from it. Also, Iran, India, and Afghanistan have signed a deal where India will get the land access to Central Asia from Chabahar, bypassing Pakistan. One solution to the problem could be that India can support Pakistan For the CPEC project as economically stable Pakistan is necessary for the peace and prosperity in the region.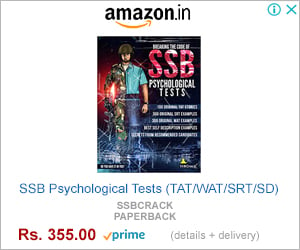 10. The conclusion of the topic could be that the CPEC could act as a catalyst for economic connectivity and integration in Central Asia, South Asia, and West Asia. While opposing the project, India needs to be a little cautious as this could lead to strains between the Indian and Chinese Governments. But at last we can only say that a prosperous South Asia is possible only if India and Pakistan leave their political clout and work closely with each other to find an amicable solution to the bilateral Issues.