50 Days Study Plan to Crack General Knowledge Paper of CDS Exam. Take a print of this and maintain this routine. Do not forget to read the Important Points written in the end. They are mandatory.
Note: T = Theoretical questions, N = Numerical questions, B = Both theory and numericals.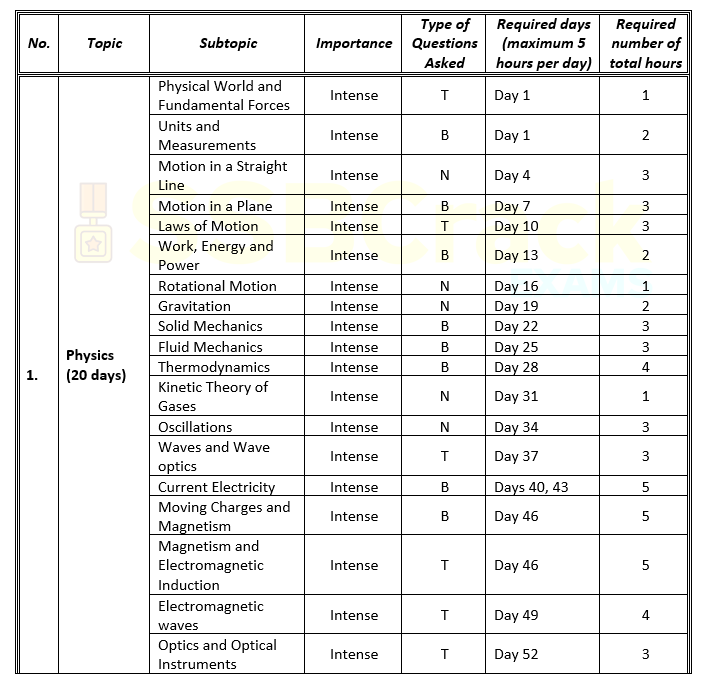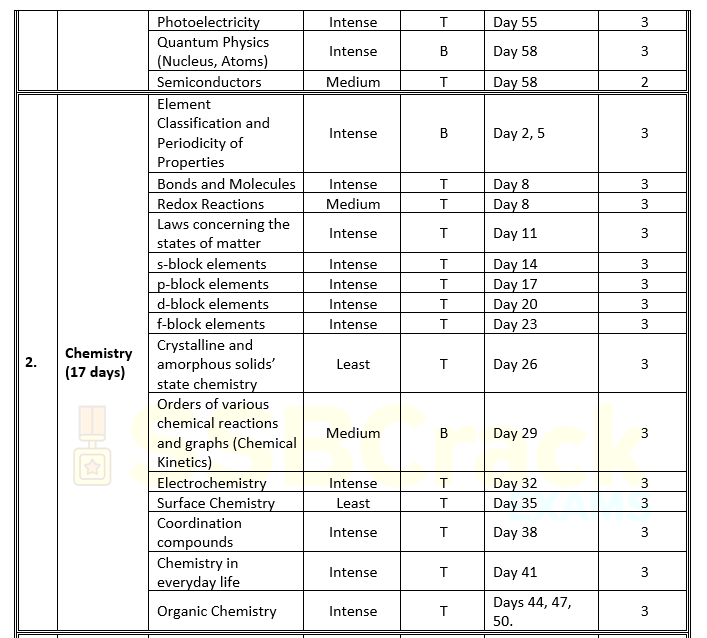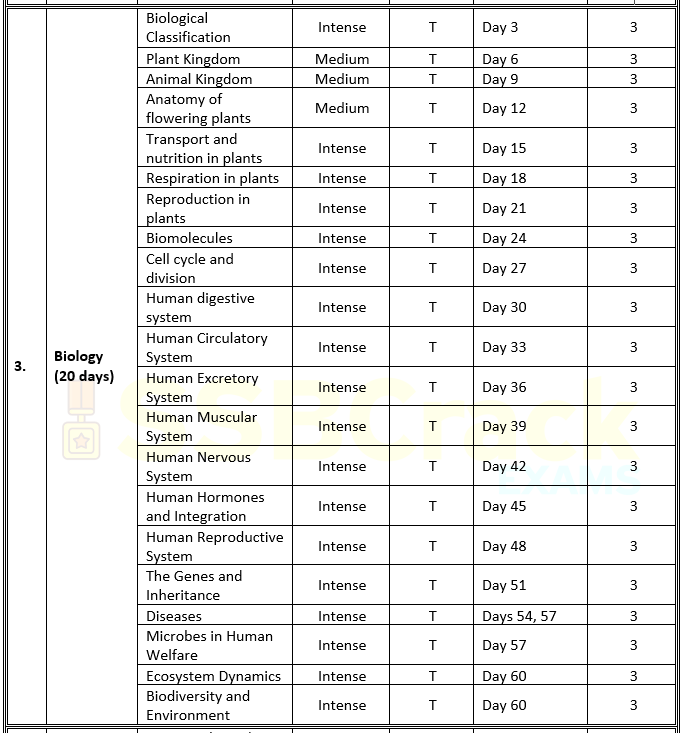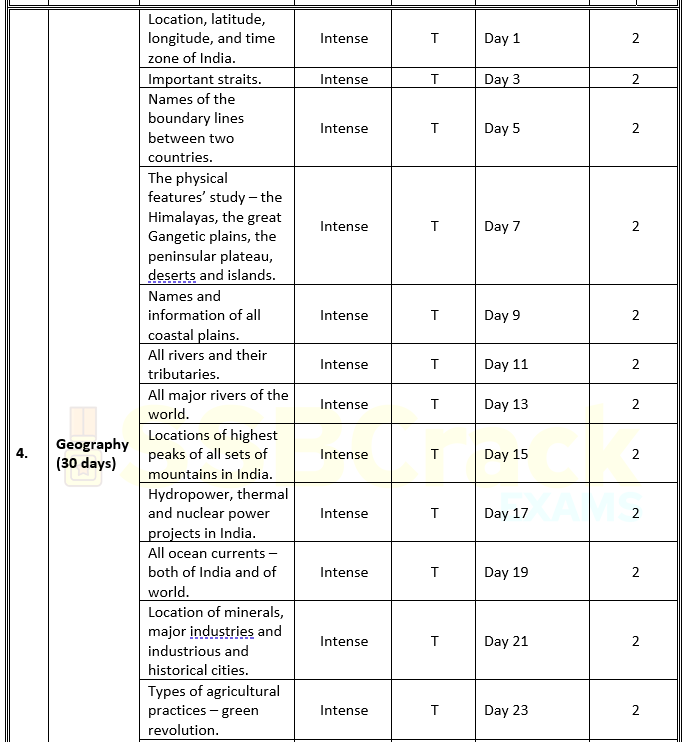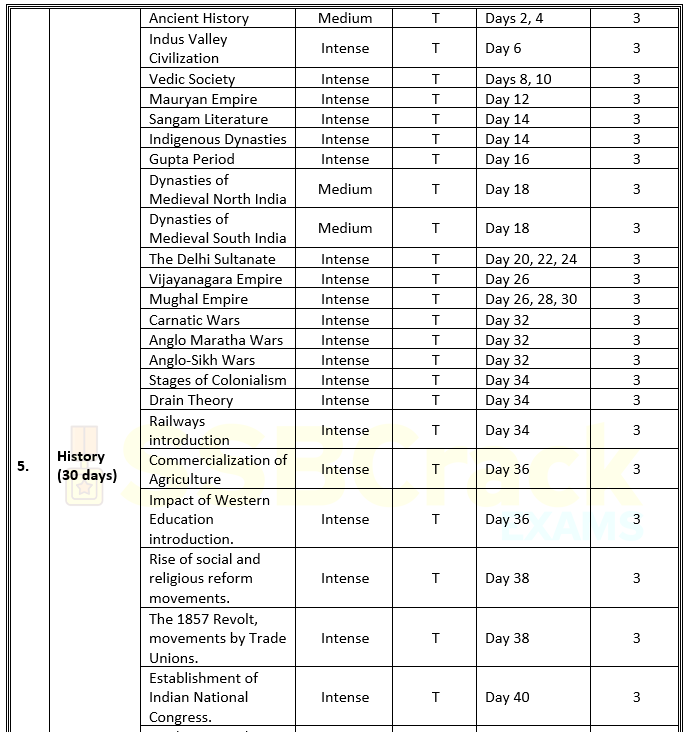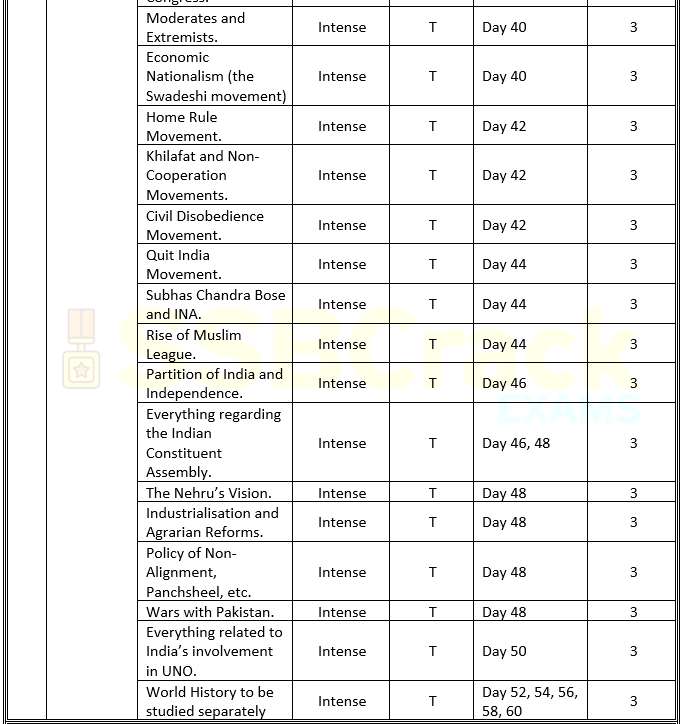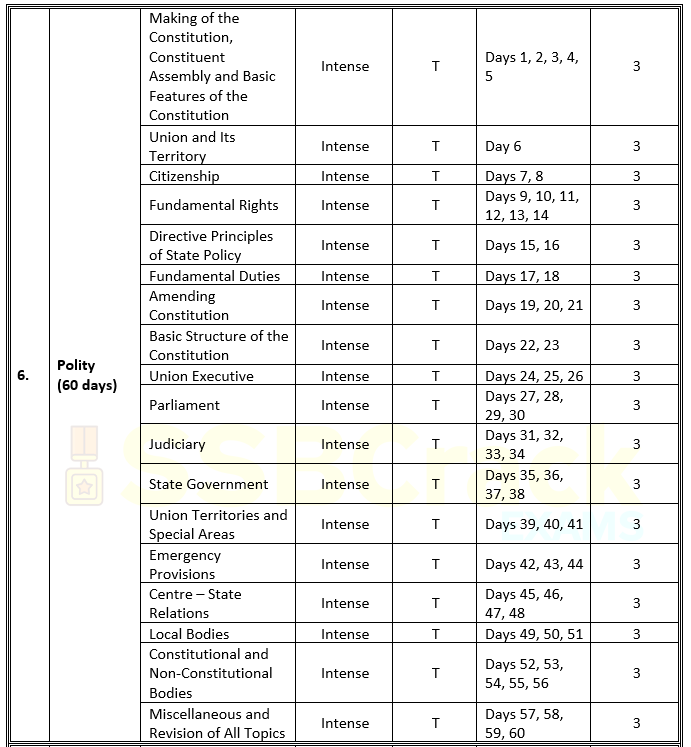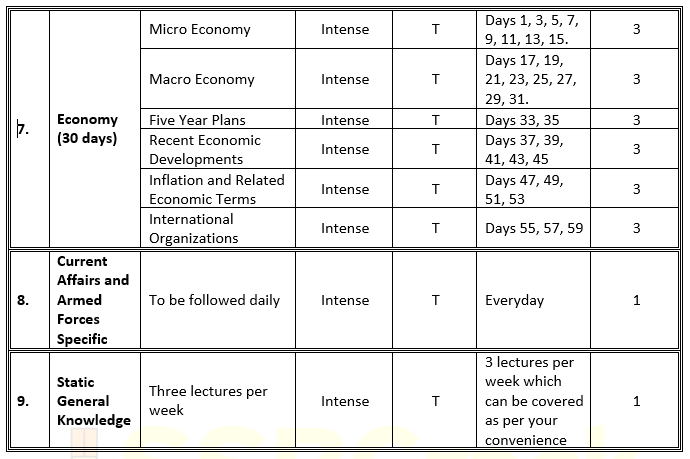 Important Points to remember:
Every day you have to go through Polity and Current Affairs without fail.
Every alternate day (as said in table above), you will study History. The day you do not study History, in its place, you will study Geography. (The cycle will be Day 1 as Geography, Day 2 as History, Day 3 as Geography, Day 4 as History and so on…)
Once in every two days, you study science subjects. If you observe carefully, day 1 is of Physics, day 2 is of Chemistry and day 3 is of Biology. That means, every single day, you will go through not one, but a set of two to three subjects alternatively. Only thing that will stay all 60 days is about the Polity and current affairs.
Remember, here, the number of hours include all kinds of preparation. Not just reading but also solving and practicing few sets of questions in it too.
Avoid large numericals. Restrict yourself for basic information and complete conceptual analysis. However, formulae are all absolutely important.
Once a topic is done, do keep sets of copies of all of the preparatory notes at a separate place. Once every six days, gift yourself some free time if you think you really worked hard.
Use NCERT books and SSBCrack Books as your reference to cover the main things. Remember, do not stress yourself. Keep interest.
No matter how much ever prepared you are, if you did not solve 5 practice GS sets before exam, all will go in vain. No pain. No gain.
Jai Hind!
ALSO READ:
50 Days Study Plan To Crack Maths Paper Of CDS Exam
50 Days Study Plan To Crack General Knowledge Paper Of CDS Exam
50 Day Study Plan To Score High Marks In CDS Exam English Paper
CDS Exam Mathematics Section Analysis
CDS Exam General Awareness Section Paper Analysis