AFCAT 1 2017 Notification and Exam Date
Online Registration Starts on: 03 DEC 2016
Online Registration Closes on: 29 DEC 2016
AFCAT Written Exam on: 26 February 2017
Last date to provide provisional / original degree certificate: 15 November 2017
Result Declaration of AFCAt 1 2017 Written Exam: To be updated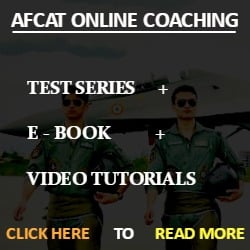 AFCAT Syllabus 2017
(a) AFCAT 2017 Exam Syllabus for General Awareness:
History, Sports, Geography, Environment, Culture, Current Affairs, Politics , Civics, Basic Sciences, Defence, Art etc.
b) Verbal Ability in English:
Comprehension, Error Detection, Synonyms, Antonyms, and Testing of Vocabulary, Sentence Completion etc.
c) Numerical Ability:
Decimal Fraction, Simplification, Average, Percentage, Ratio & Proportion, and Simple Interest, Profit & Loss
d) Reasoning and Military Aptitude Test section:
Verbal Skills and Spatial Ability.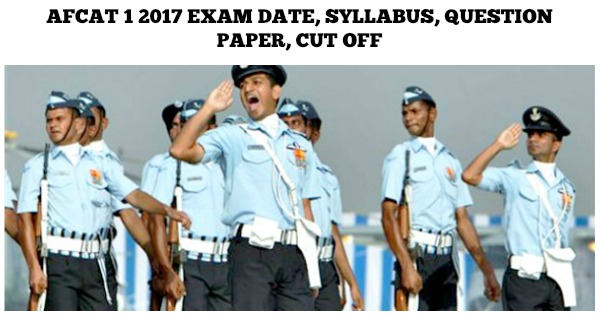 AFCAT 2017 Exam Pattern:
The Air Force Common Admission Test will consist of 100 questions and each question will be of three marks. So total marks for all questions will be 300. As far as negative marking is concerned, there is one-third negative marking in AFCAT 2017 exam. For every wrong answer, 1 mark will be deducted as penalty.
The AFCAT 2017 paper will consist of four sections:
General Awareness
Verbal Ability
Numerical Ability
Reasoning & Military Aptitude Test
There will be Multiply Choice Based Questions of 3 marks each. The candidates will be penalized in the form of deduction of 1 marks for every wrong answers attempted by them.
The duration of AFCAT 2017 Exam will be 2 Hours.
AFCAT Cut Off Marks Till 2015