AFCAT short for Air Force Common Admission Test is conducted over the years by Indian Air Force to select the best and bold officers for IAF. AFCAT is a written test conducted twice every year by IAF. Candidate selection through AFCAT is based on the AFCAT cut off marks merit list which is made as per the result of the candidates appeared for AFCAT all over the country.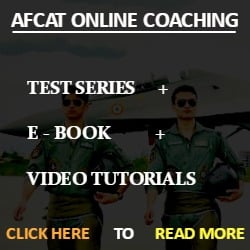 AFCAT consists of 4 sections – Numerical ability, General awareness, Verbal Ability in English, Reasoning and Military Aptitude test. Since cut-off depends on many factors like number of students, difficulty level of paper etc. and it is decided by IAF. Those candidates whose marks are above the cut-off are said to have qualified the exam.
In this article you will find AFCAT cut off marks 2013 2014 2015 2016 and 2017.
AFCAT Cut Off Marks 2013 2014 2015 2016 2017 (official)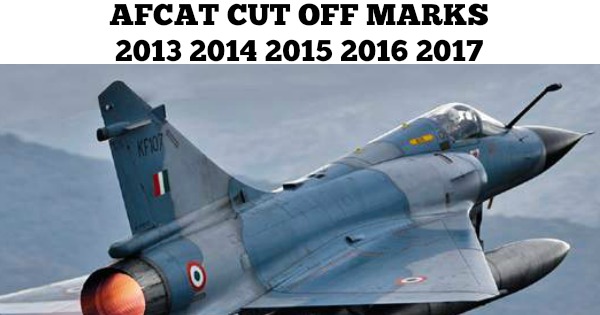 | Exam Year | Cut Off Marks |
| --- | --- |
| AFCAT 1 2011 | 85 |
| AFCAT 2 2011 | 88 |
| AFCAT 1 2012 | 135 |
| AFCAT 2 2012 | 143 |
| AFCAT 1 2013 | 144 |
| AFCAT 2 2013 | 116 |
| AFCAT 1 2014 | 128 |
| AFCAT 2 2014 | 123 |
| AFCAT 1 2015 | 126 |
| AFCAT 2 2015 | 144 |
| AFCAT 1 2016 | 132 |
| AFCAT 2 2016 | 148 |
| Exam Year | Cut Off Marks |
| --- | --- |
| AFCAT 1 2017 | 150 |
| AFCAT 2 2017 | |
| | |