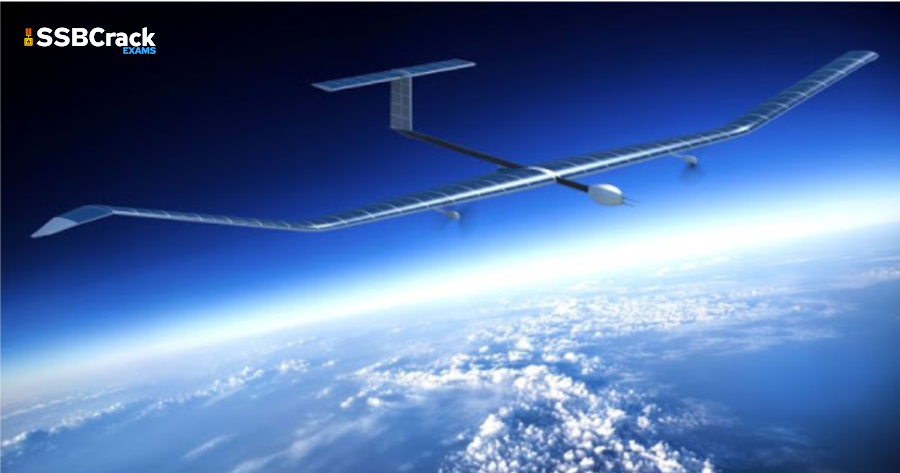 Giving a giant leap to India's military strike capabilities, State-owned aerospace and defence company Hindustan Aeronautics Limited (HAL) is building a first-of-its-kind High Altitude Pseudo Satellite (HAPS) with a Bengaluru-based start-up to assist Indian Armed Forces in strike missions.
HAPS are advanced unmanned flying systems, which operate in the stratosphere at an altitude of 70,000 feet continuously for 2-3 months, to maintain surveillance on the ground below. The solar energized system is designed to act as a bridge between Unmanned Aerial Vehicles (UAVs) and conventional satellites. The futuristic project has not been designed by any other country yet.
The design work has already been initiated by HAL and HAPS will be induced by 2024-2025.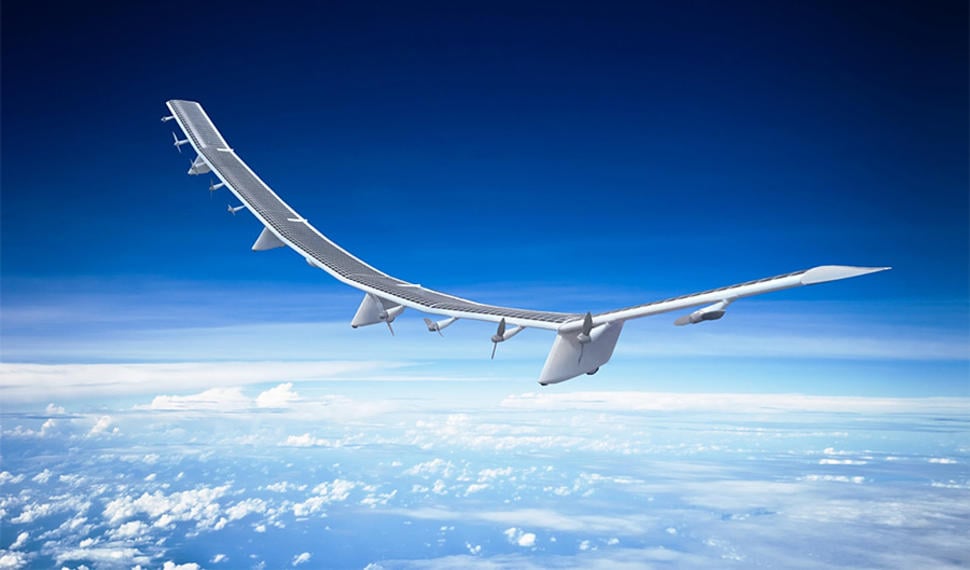 Decoding HAPS and how are they beneficial for Armed Forces
Recently, there has been a significant increase in the development of High Altitude Pseudo Satellites (HAPS) platforms, which are among the latest aerospace technologies which could revolutionize near-space operations.
Although the development of these unmanned stratospheric vehicles has been underway since the 1990s, the latest advancements in technologies have spurred the momentum with the latest iterations reaching advanced stages in terms of payloads, operations, and capabilities.
HAPS are unmanned aircraft positioned above 20 km altitude, in the stratosphere, to link between unmanned aerial vehicles (UAVs) flying in lower altitudes and conventional satellites in higher altitudes like the Thermosphere. These unmanned aircraft may be airplanes, airships, or balloons and are stationed at a fixed place to enable versatile intelligence, surveillance, and reconnaissance (ISR) options thereby eliminating performance and capability limitations of satellites.
HAPS are cost-effective and are easier to launch. These satellites can be controlled from anywhere using Beyond Line of Sight (BLOS) technology and comprises applications such as telecommunication and remote sensing for both civilian as well as military purposes. HAPS is particularly useful in providing communication in remote locations or in deep seas.
Further, HAPS could offer advantages and complementary applications over satellites, terrestrial infrastructures, and Remotely Piloted Aircraft Systems (RPAS), at a relatively convenient price. In this context, space assets could play an imperative role in the development of these new services.
HAL's CATS: India's advanced combat air defense drones
Imagine a fighter aircraft flying in hostile air space, the pilot in the cockpit operating the aircraft, and just a few meters away, there is a drone flying and the pilot is controlling that drone to execute an attack on an aerial threat. This is called a 'loyal wingman system' where an aircraft with a human in it operates an Unmanned Aerial Vehicle (UAV) flying somewhere else using artificial intelligence.
This is the advanced technology, India's aerospace major Hindustan Aeronautics Limited (HAL) along with the Bengaluru-based NewSpace startup is developing as a part of the indigenous 'Combat Air Teaming System' (CATS). CATS drone is a deep penetration aerial attack system that enables a fighter pilot to remain safely within the country's borders while being able to deploy missiles or swarms of drones deep into enemy territory to destroy targets.
The stealth drones can carry up to 4 conventional munitions including cruise missiles, runway destroying bombs, and other payloads. The aerial vehicle has a capacity of flying at a speed of 350 km into the enemy's territory guided by "mother ship," – a light combat aircraft (LCA), which can enter the enemy region, drop its missile and return to base.
On being aligned with CATS, HAPS can provide communication to the troops in strike missions with live video feeds and images.
ALSO READ
PATH BREAKING: Giving a giant leap to India's military strike capabilities, State-owned Hindustan Aeronautics Limited (HAL) is building a first-of-its-kind High Altitude Pseudo Satellite (HAPS) with Bengaluru-based start-up to assist Indian Armed Forces in strike missions. pic.twitter.com/yJ1srKpuL5

— SSBCrackExams (@SSBCrackExams) July 15, 2021