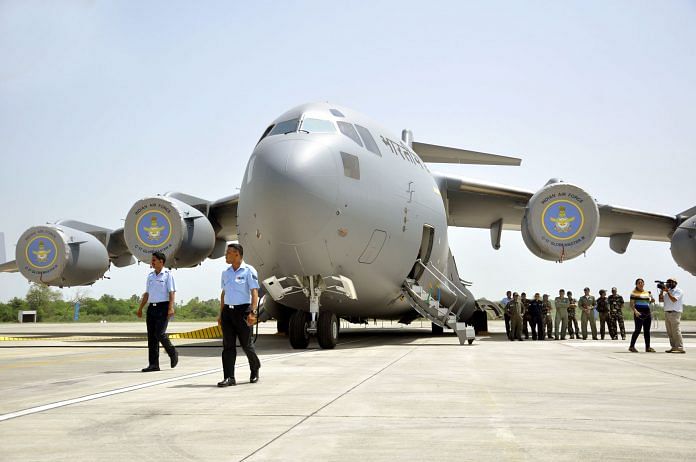 Indian airforce is constantly acting as lord Hanuman in these unprecedented times delivering supplies and medicines all over the country and even bringing in assistance from friendly countries. Starting from April IAF has mobilised around 6350 tonnes of medicine and oxygen supply both in domestic and international flights and the number of sorties has increased manifold with a total of more than 571 sorties flown to date.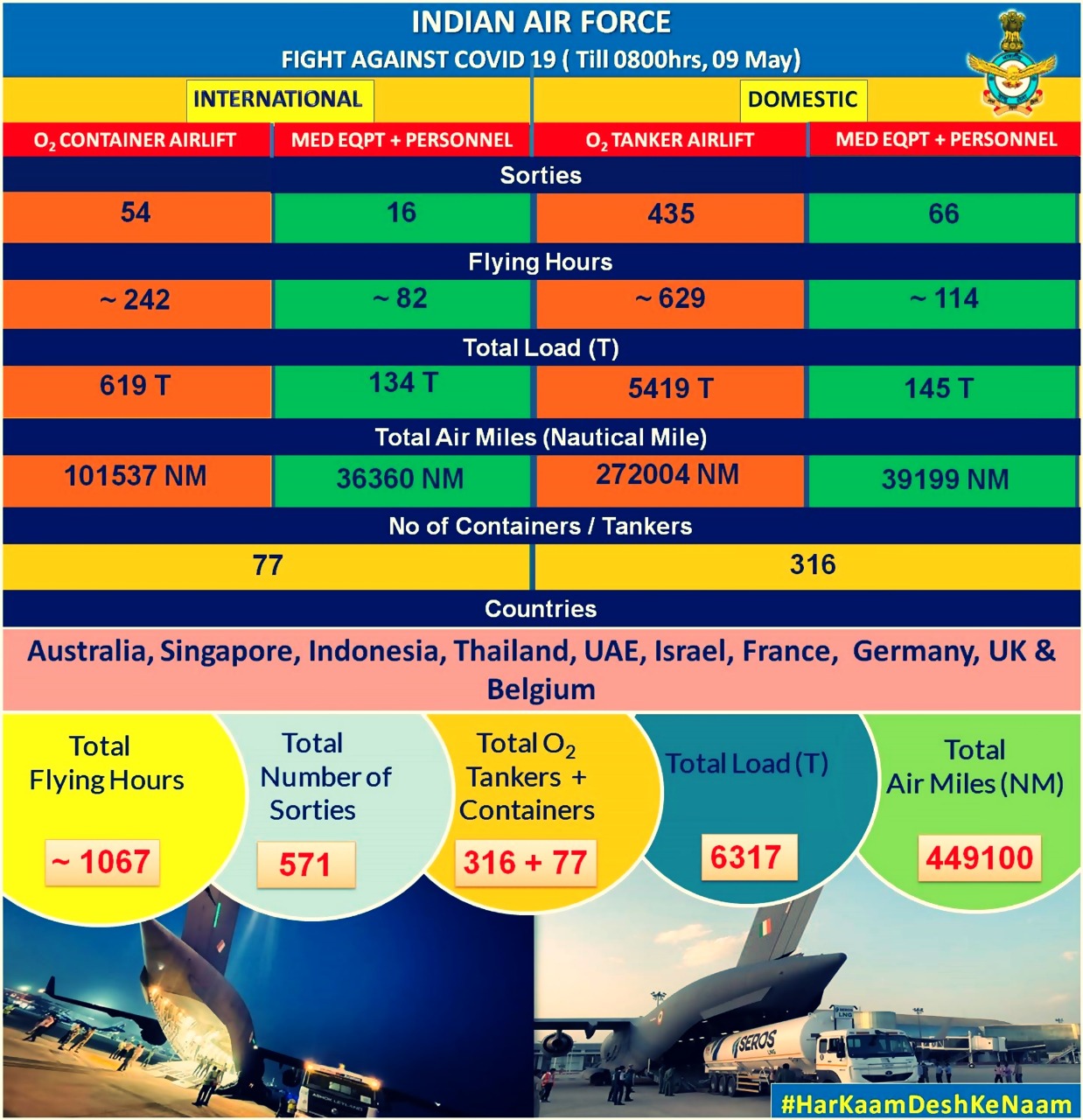 The IAF transport fleet deserves all the applause for doing such a great job, and one of the aircraft which has garnered much attention these days is the IAF's C-17, also with everyday mobilisation of cryogenic oxygen tankers in the country and even in maintaining the medicine supply chain. The C-17's are also known as Globemaster-III.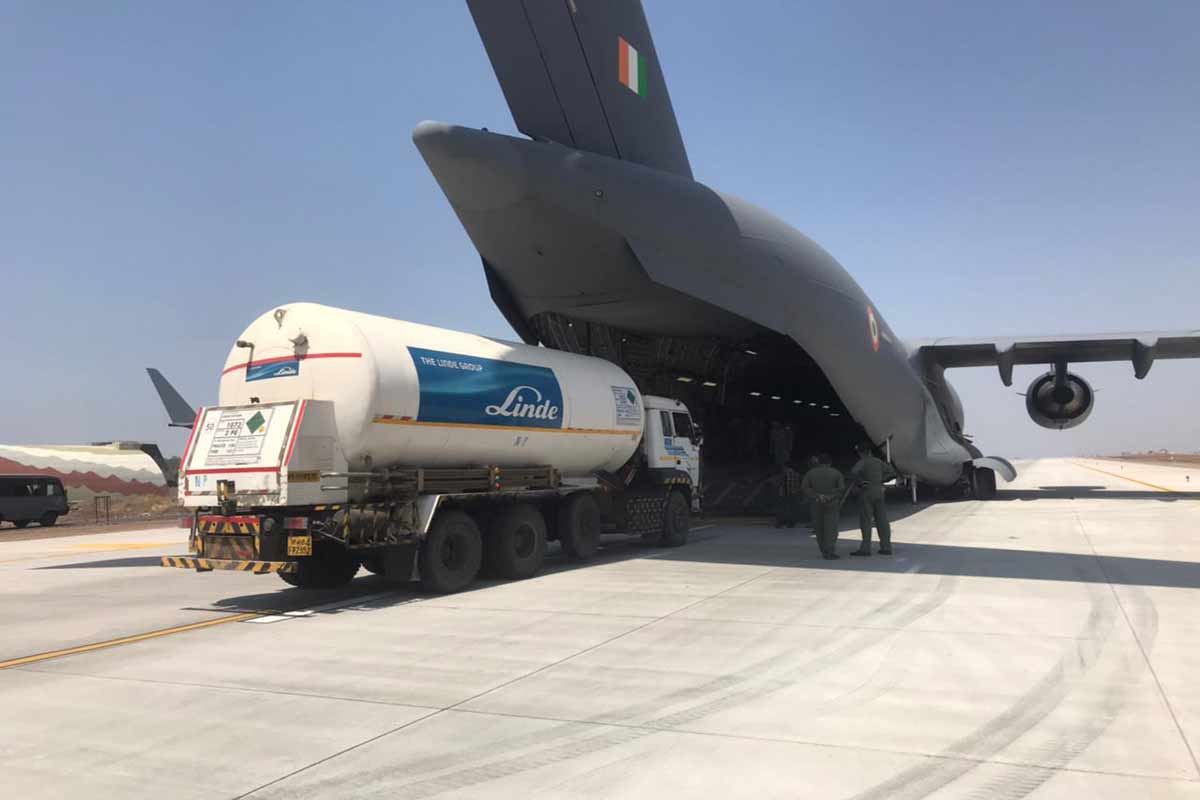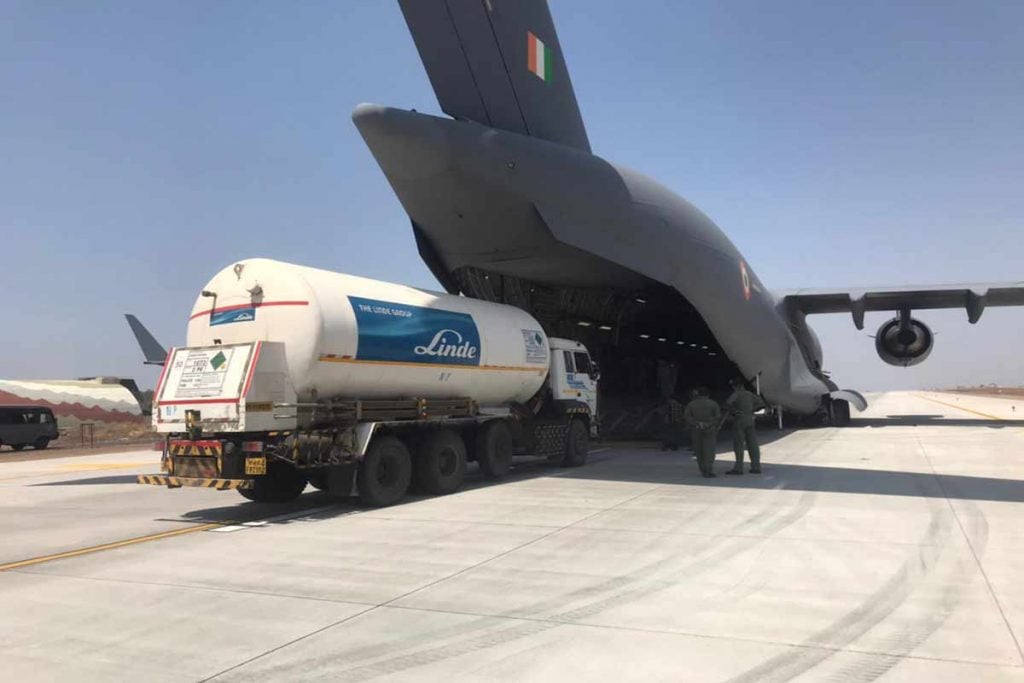 So let us have a look at 10 important facts about the C-17 :
1. Type of aircraft: It is a high-wing, 4-engine, T-tailed military-transport and multi-service aircraft.
2. Manufacturers: The C-17s are manufactured by Boeing aircraft, USA and was made to replace other cargo lift competitors and also support the US airforce in strategic lift operations.
3. Engines used and other specifications: The total length of C-17 is 53.04 metres and the dimension of wingspan to winglet tip is 51.74 m. The aircraft is powered by Four Pratt & Whitney PW2040 (military designation F117-PW-100) 40,440 pounds thrust each !!!
4. IAF fleet of C-17: The Indian Air Force has a total of 11 C-17s. The first C-17 was inducted in the year 2013 in the Sky Lords Squadron (known as the No.81 Squadron), the 11th being inducted in the year 2019. These aircraft have increased the lift capacities of the IAF manifold and have been in continuous operations.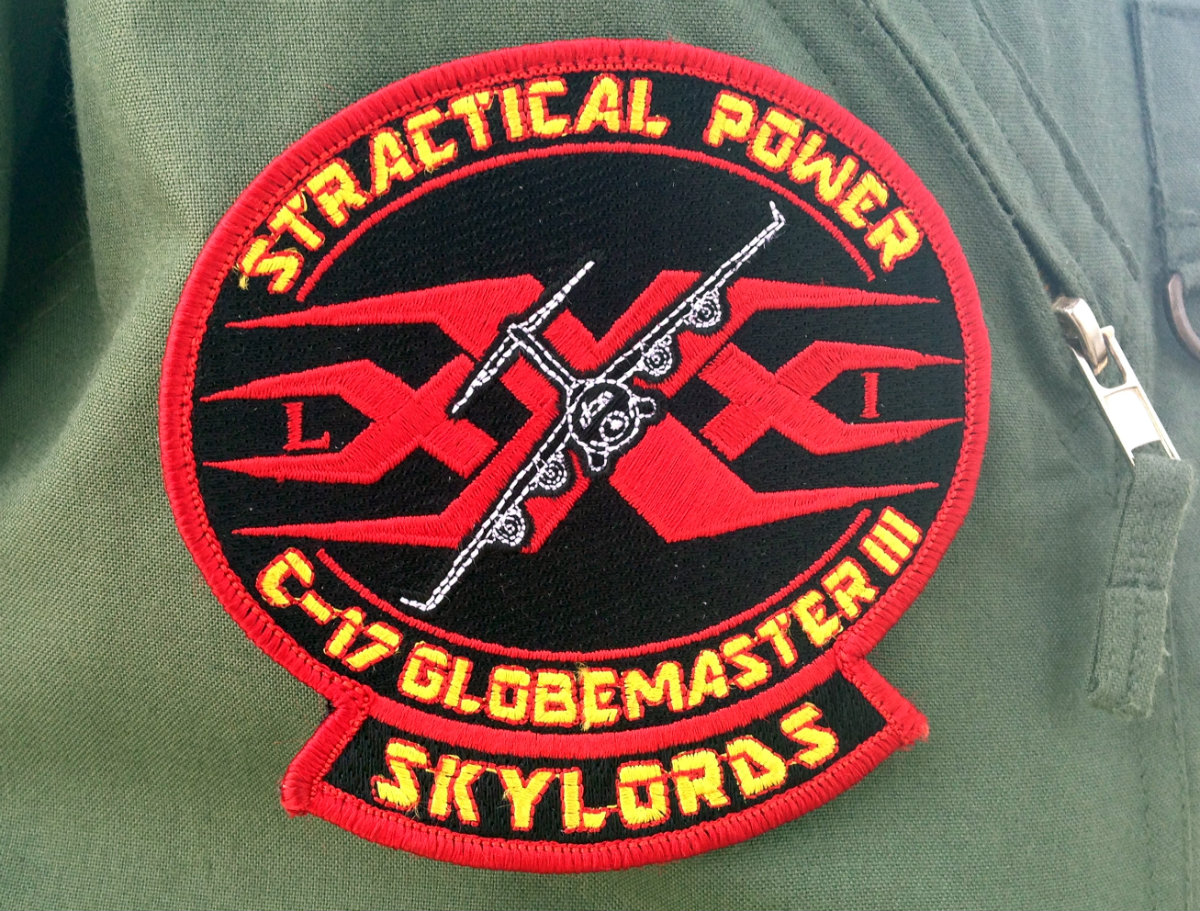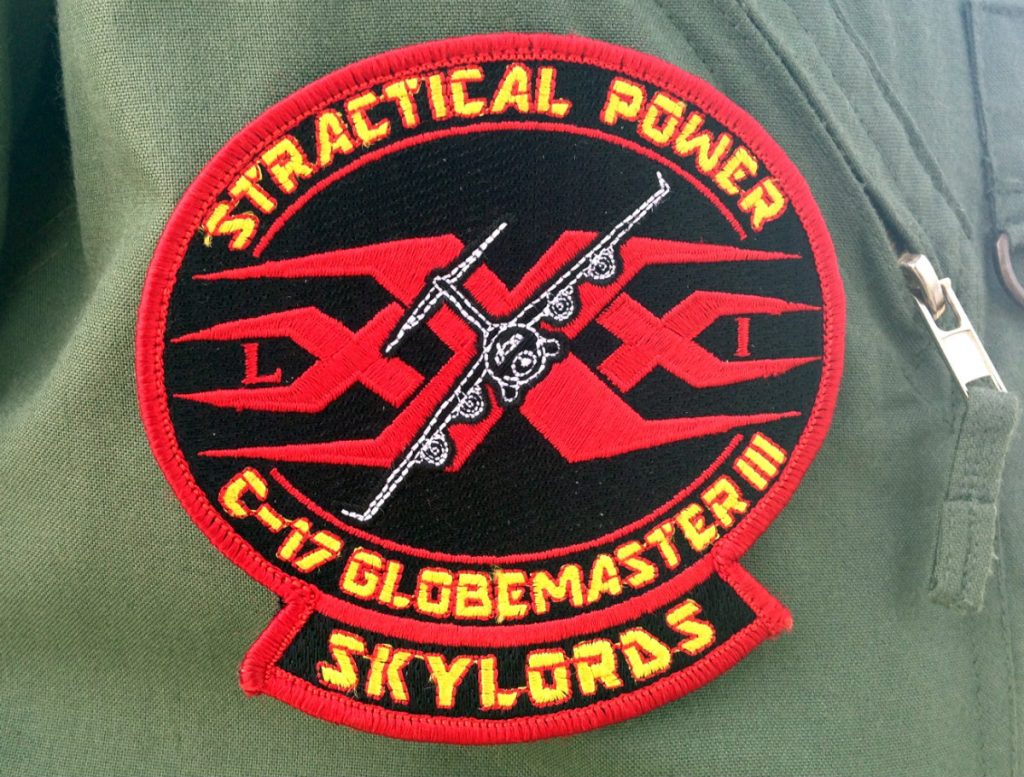 5. Flying capabilities: The C-17's can fly 2,400 nautical miles, refuel while in flight and land in 3,000 ft. or less on a small unpaved or paved airfield in day or night, which is of great use for the Indian Air Force as most of the airstrips are located in remote combat locations. It can also take off from a 7,600-ft. the airfield, meaning that it can even take off from airstrips located high in the mountains.
6. Lift and drop capabilities: The C-17's can carry a payload of 160,000 pounds (40-70 tons), and drop a single 60,000-lb. payload, with sequential load drops of 110,000 lb.
7. Seating capabilities: The C-17s have a seating capability of 54 on the sidewall and 48 in the centerline, and they can be used for airdropping paratroopers in enemy territory.
8. Operational Capabilities: The C-17s as a long-haul aircraft tackles distance, destination and heavy, oversized payloads in unpredictable conditions. Its operational experience and capabilities can be established by the fact that it has delivered cargo in every worldwide operation since the 1990s.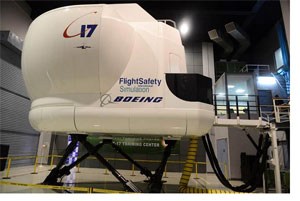 9. C-17 simulation school: Boeing has also established an in-country C-17 simulator training centre which has completed thousands of training hours for aircrews and loadmasters, the training centre was made in collaboration with Mahindra Defence Systems and is located in Gurgaon.
10. Successful operations: The C-17's were used by the Air Force in relief operations in Nepal – during 2015 earthquakes – and in 2013 Uttarakhand floods and they were also used in one of the country's successful overseas missions – bringing back over 1,300 Indians from Djibouti after their evacuation from strife-torn Yemen in the year 2015, the recent successful operations include delivery of medicines and other support equipment to friendly countries in the year 2020 and bringing in assistance from other countries this year. They are also on continuous work tackling the current situation and maintaining an efficient supply chain.
There are many other countries other than India which use the C-17s as their transport aircraft and the list includes Australia, Canada, Kuwait, Qatar, UAE, UK and the USA.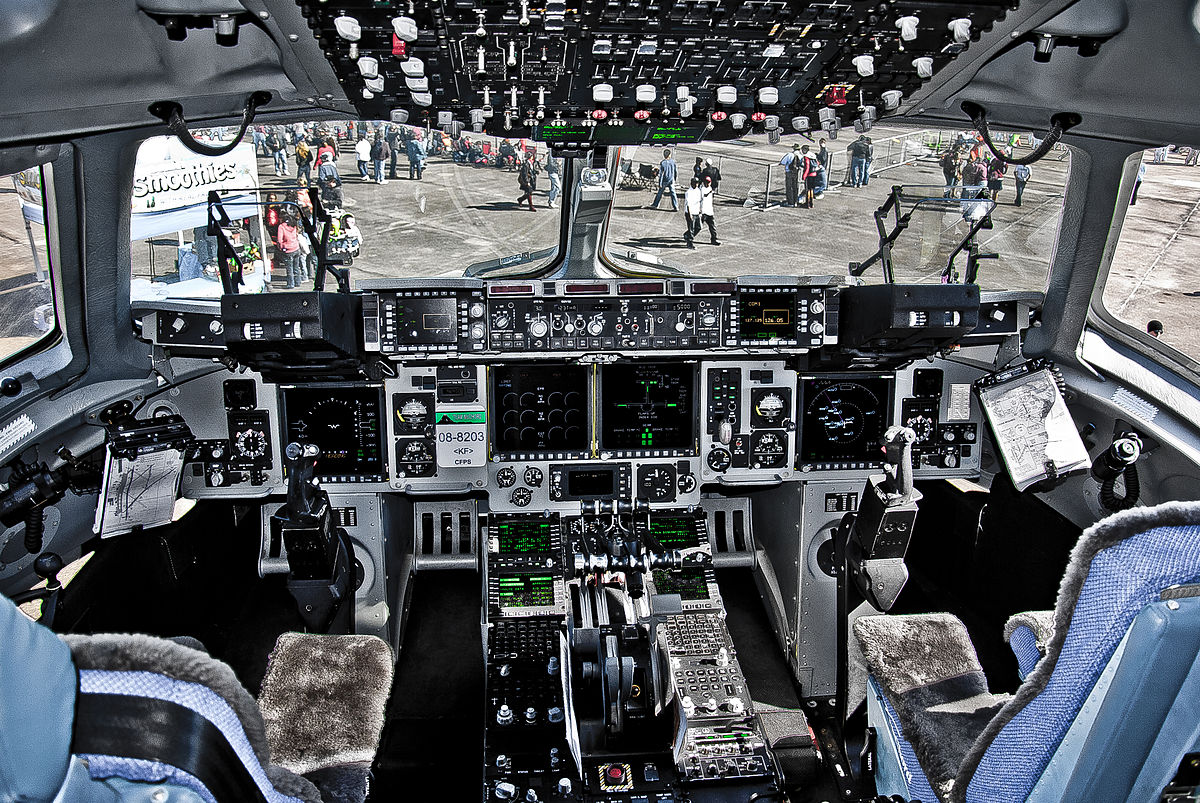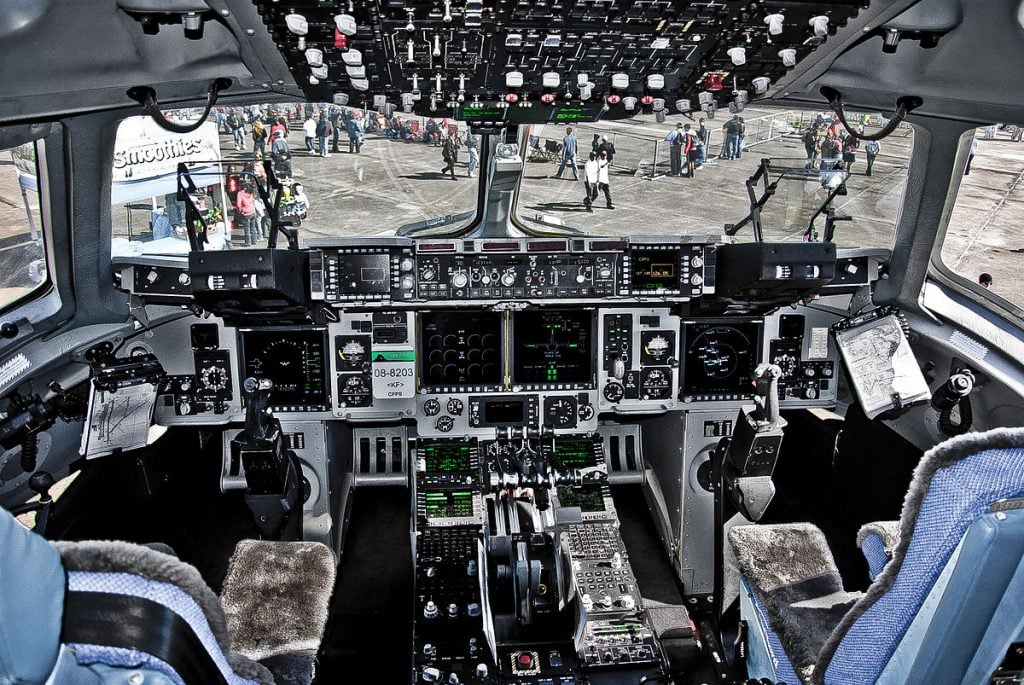 Currently, 274 C-17s operate around the world. The United States Air Force is the largest customer of the C-17s with 223 in 12 bases. The 12-nation Strategic Airlift Capability also operate the C-17 Globemaster III for their lift requirements.