List of Candidates shortlisted from AFCAT 2/ 2017 held on 27 Aug 17 & 17 Sep 17 for the next phase of testing at Air Force Selection Boards (AFSBs) is annexed. Based on the induction requirements of the IAF, performance of candidates in AFCAT as well as statistics of reporting and success rates at AFSBs, the cut off marks for AFCAT 2/ 2017 is 160/ 300 for AFCAT and 60/ 150 for EKT. Only those candidates who have cleared both AFCAT and EKT will be considered for Technical Branch. All candidates may login to their account to view their individual AFCAT/ EKT Marks.
Candidates whose AFCAT Numbers figure in the list are required to login to their account and select the venue and date for further testing at one of the Air Force Selection Boards (AFSBs). The last date for selection of AFSB venue and date is 19 Oct 17. The call letter is under revision. Candidates are required to print the Call up Letter and associated forms from the website on or after 17 Oct 17 and report to their selected venue along with AFCAT Admit Card, Call Up letter, documents as listed in the Call Up letter & associated forms duly filled.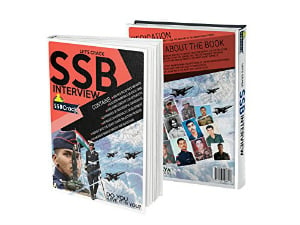 Shortlisted candidates who fail to select their AFSB schedules by 19 Oct 17 would not get AFSB of their preference due to limited seats. Hence all candidates are to compulsorily choose AFSB venue by due date.
NOTE
All candidates are required to carefully read and follow the General Instructions available on www.careerairforce.nic.in before reporting to AFSB
Candidates who have applied only for Flying Branch are to select 1 AFSB (Dehradun), 2 AFSB (Mysore) or 4 AFSB (Varanasi) as their AFSB centre.
DISCLAIMER
All possible precautions have been taken while preparing the AFCAT results.However, the IAF reserves the right to rectify inadvertent errors, if any.
The IAF reserves the right to review the cut off marks, if necessary, in order to meet its induction requirements.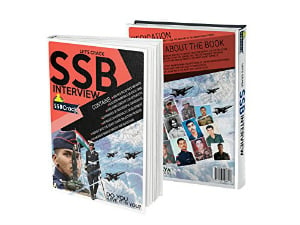 To crack SSB and AFSB Interview get "Let's Crack SSB Interview" Book from Flipkart. Trusted by thousands of defence aspirants
Also Download Helpful eBooks: