A state-of-the-art embedded microcontroller based CPSS with built-in security features has been indigenously designed and developed by ADE against the sanctioned project of IAF The system is used to evaluate the candidates' psychomotor skills Information processing skills (speed and accuracy), coordination, visualization, time-sharing along with cognitive information processing skills. by subjecting large number of candidates simultaneously to perform concurrent multiple tasks. The system consisting of 20 Nos. of Psychomotor systems and 100 Nos. of Cognitive systems each has been delivered and inducted to the 3 Air Force Selection Boards at Mysore, Varanasi & Dehradun. It has replaced the earlier British selection process called Pilot Aptitude Battery Test (PABT).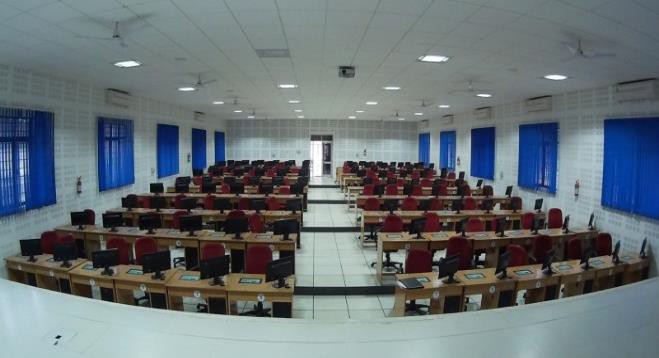 Computerized Pilot Selection System Test also is known as CPSS test replaced the well known PABT test to select the best candidates for Indian air force flying branch. Computerized Pilot Selection System (CPSS) replaced the old PABT test and instruments that was in use for decades. Though there is no clear confirmation till now as to when CPSS test will replace the PABT test completely. Lets talk more about the CPSS test for Indian air force flying branch and what Computerized Pilot Selection System (CPSS) consist of.
What is CPSS Test Computerized Pilot Selection System
To select the rock-solid pilots to fly the advanced aircraft of Indian air force like Su-30, Tejas etc, the Indian Air Force (IAF) inaugurated the Computerized Pilot Selection System (CPSS) at the No. 2 Air Force Selection Board Mysore. It will replace the pilot aptitude battery test that was in use for decades.
CPSS test is the brainchild of APJ Abdul Kalam, he advised for CPSS when he was the scientific adviser of the prime minister in 1997. Mr. Kalam suggested developing an intelligent tool for pilot aptitude test in consonance with the advanced IAF aircraft.
It also aims at addressing the alarming rate of flying accidents attributed to pilot error in IAF.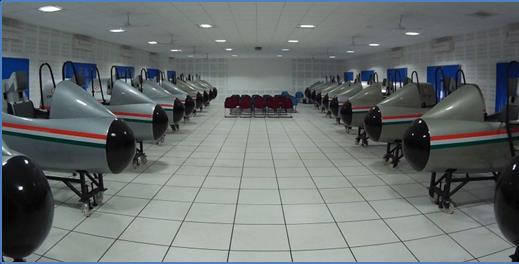 Who developed CPSS Test
It has been jointly developed by the Defence Institute of Psychological Research and the Air Defence Establishment – premier organisations of the Defence Research and Development Organization.
Why do we need CPSS Test
The IAF chief said, "Only the best of the best can fully utilize the potential of the ultra-modern technology being inducted into IAF to establish it as a power to reckon with in South East Asia.
Fifth-generation fighter planes would place tremendous physical and mental workload on pilots and system operators and only the best will be allowed to occupy these cockpits. CPSS is a concrete step in the right direction towards meeting these objectives.
CPSS was intended to address the IAF's long-standing demand for a scientific selection system on par with advanced nations, which can screen pilot aspirants to meet the demands of the latest aircraft.
Only one chance in CPSS Test
Like PABT test, the candidate will get only one chance to clear the CPSS test, if failed, would never be eligible for flying in the armed forces, be it Air force, army, navy or coast guard. Aspirants will get only one chance to take the test under the Computerized Pilot Selection System. CPSS places special emphasis on psychomotor skills and cognitive abilities of aspirants. It ensures objectivity in results. The system will be used to screen pilots for IAF, Army, Navy and the Coast Guard.
It has 2 parts.
1. 1st there will be a MCQ test. They will first give you instructions how to read 6 kind of dials present in an aircraft, based on that there will be a number of MCQ tests which include dial reading questions along with IQ, pattern matching, basic maths, tests (around 15 small quizzes in total). It is fairly simple and anyone with basic school level physics knowledge will clear it.
2. After the 1st test, you will be made to sit in a CPSS machine which is like a cockpit with a joystick, pedals and a lever (like in an aircraft) with a screen in front of you. You will be made to play a number of games similar to a video game with a joystick and you have to get a certain score in all games combined to clear this test. Anyone who drives or has played videogames can clear this one easily. You just need hand leg coordination. You get 3 chances in each game and your best score is taken out of the 3, so if you mess up in the 1st attempt you can make up for it in the other 2 attempts
The CPSS test is simple. Elaborate instructions are given before commencement of both these test so there will be no confusion. So don't worry, you should focus more on the SSB part as that is the main challenge.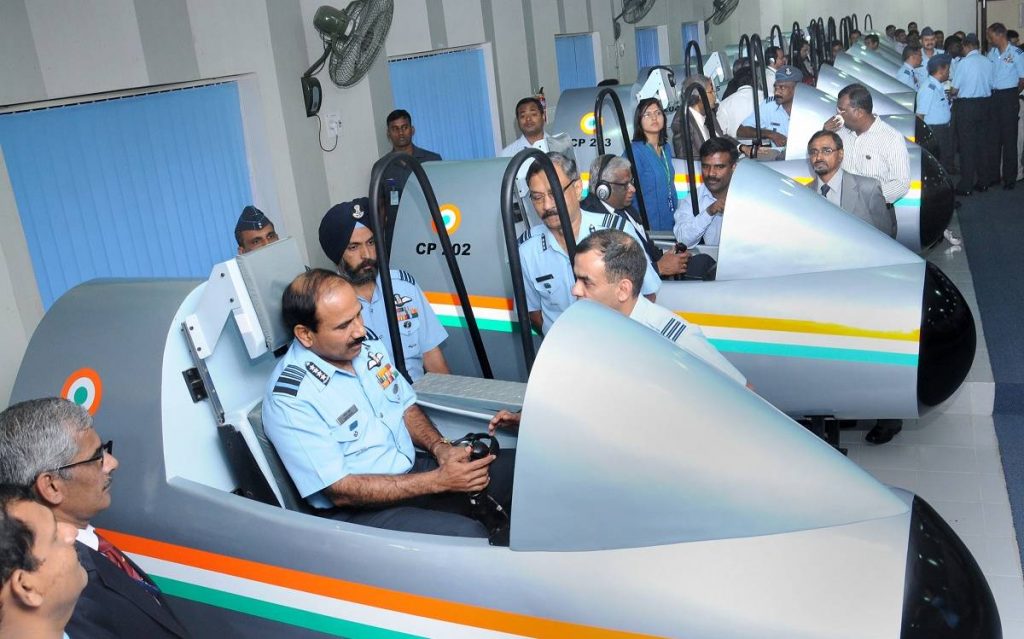 BRIEF DETAILS OF COMPUTERISED PILOT SELECTION SYSTEM
A new Computerised Pilot Selection System (CPSS) was been developed by Aeronautical Development Establishment (ADE), Bangalore and Defence Institute of Psychological Research (DIPR), Delhi with a definite work share of development of entire hardware development and implementation for Psychomotor and Cognitive Systems by ADE and development of Psychomotor and Cognitive tests software by DIPR. CPSS access the flying aptitude in terms of cognitive and psychomotor skills of the candidates appearing for Pilot Selection in Indian Armed Forces by subjecting the candidates to perform concurrent multiple tasks. CPSS has replaced the earlier existing selection Pilot Aptitude Battery Test (PABT) which consists of Instrument Comprehension tests (INSB) in the form of manual objective type exams and an elementary PC based Machine Tests. The limited series production developed was evaluated by IAF and agreement was signed between IAF and DRDO (DIPR) in Aug 2010 to undertake commissioning of 20 psychomotor cockpit systems and 100 cognitive systems each along with complete associated infrastructure at Mysore, Dehradun and Varanasi.
SALIENT FEATURES:
The complete hardware comprising of state of art embedded systems, fibre glass based cockpit, sensors, controls were developed indigenously using Commercially Off the Shelf components, which makes the entire system completely self-reliant for longer product support.
ADE has developed state of art USB based membrane keyboard, microcontroller based main controller unit with dedicated device driver software. The security features have been built to prohibit unauthorized access of the system.
Comprehensive diagnostic software for easy fault finding and calibration has been provided.
Designed modular system with plug in units at sub-assembly level for easy maintenance.
High reliability redundancies have been provided in servers, networking infrastructure, power supply.
The systems have been developed with long term operational support required so that technology obsolescence is avoided.
SYSTEM DETAILS:
The system has been divided into two major sub-systems-
Cognitive Testing sub-system – consists of 100 Nos of PC based cognitive terminals are arranged in a hall with full networking connected to the server. Each cognitive terminal has been provided with a customized membrane keyboard with OLED display.
Psychomotor testing sub-system – The candidates are subjected to various tests in an aircraft simulator cockpit. In this candidates are required to operate the aircraft controls like control stick, rudder, throttle and various aural and visual warning systems.
Instructor Station with projection system controls the entire operation of the tests, monitor the status of all the cognitive terminals and display the instructional videos. The projection system projects the instructions to the candidates.
Cognitive and Psychomotor systems are connected to Database servers and networking infrastructure.
Multimedia projection systems and DSP based audio solutions are provided for carrying out the briefing for the candidates appearing for the tests.
The system was successfully installed and commissioned which was inaugurated by the Chief of Air Staff on 28 Nov 2014 at 2AFSB Mysore. CPSS was under warranty maintenance support by ADE for 2 years till 04 Feb 2017.