Hello, I am Gaurav Rathee and I got recommended from 2 AFSB Mysore for NDA 144 in my first attempt. Here is my experience. My Journey started on 11th of July from Bangalore next day we reported on the bus platform and the air force bus came to pick us. As we reached the AFSB our bags were sanitized and all other documents were checked. Then our OIR started and we were given 2 booklets each of 40 questions. My OIR went good.
Later in the same hall our PPDT began and we were shown a blur picture was shown I wrote a decent story and our GD started as soon as we finished our story in a different room. My group was not a fish market and most of us could give points but we could not come to a common story. Later we were given lunch and out results were announced and out of 104, 63 of us were screened in. then we went to a big hall and our documents were checked. After that we were allotted rooms in a group of 7.
Next day was our psychology and my psychology was decent, I could do all stories and did 47 SRT's and 53 WAT. I was already prepared for my SD. Next day was my PI and the questions asked were mostly from my PIQ including some technical questions about aircraft. My Interview lasted for about 55 min. I was not as happy with my performance as I forgot some of the rapid fire questions.
Next day was our GTO. In GD I participate well and gave some good points. In GPE w also we were able to give a final solution. For us snake race did not happen due to COVID19 and also our IO was cancelled as it was raining. In other task such as PGT and HGT I helped the group and we were able to finish the task in given time.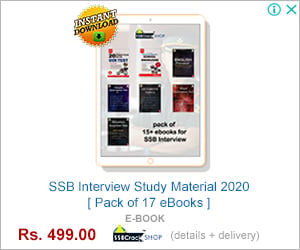 Next day was our conference and I was nervous like everyone. I was expecting more questions but my conference lasted only 20-30 sec.
Next day in morning our result were announced and out of 63, 14 of us were recommended which indeed is a great number. As my chest number was called there were tears of joy in my eyes. Later we were taken for our CPSS and 7 of us cleared it. Thank you for Reading.