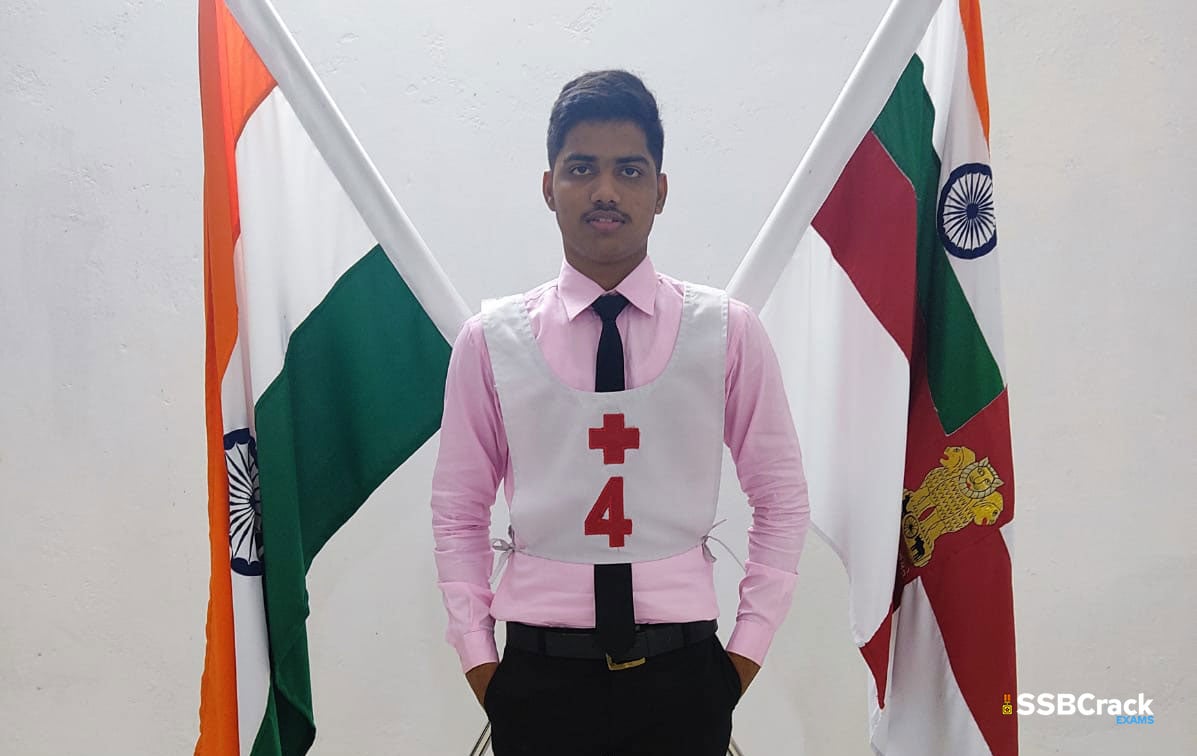 Hello, I am Ritik Kumar and I belong to Parsauni Bhattoli, a small village in East Champaran, Bihar. I am recommended from SSB KOLKATA for 10+2 navy btech entry. As I was a bright student from my childhood, So my academic career is glorious as I scored 95.8% in my class 10th from CBSE and 87.2% in class 12th from BIHAR BOARD. And, I also won many competitions held at school, district,etc. level. So, after completing my 10th in 2019 , I went to a coaching centre for my JEE preparation with 100% scholarship as I stood 1st in my district in its scholarship test and was 162th at all India level as I was fully unaware about Defence side and many students were going for it. So, My love towards Defence starts in the first lockdown when I saw LOC KARGIL movie and was motivated from PVC Awardee Captain Manoj kumar pandey seeing his bravery and leadership qualities and I also want to explore the world, So I chose Indian navy as it provides me both. So, I came to know about this entry which is based upon JEE rank and SSB INTERVIEW. As, I was already preparing for JEE, So I thought that this entry is best for me as I could chase my dream with making my strong backup plan also. So, In this process, I was more inclined towards SSB interview preparation.
Book Your SSB Interview Class Now – Click Here
Enroll In Our SSB Interview Course
This resulted in hampering my JEE preparation, So I didn't filled first two attempts form but I gave Last two attempts and scored a good rank. Till that time, I was confident about my SSB interview. So, I shifted for JEE ADVANCED examination to get a very strong backup plan. And, my rank also improved a lot and I allotted IIT PATNA artificial intelligence and data science. In between, I have also got call up letter for my SSB INTERVIEW which is from 1st November to 6th November at SSB KOLKATA . So, I packed my bag and reached Kolkata on 31st October and booked a hotel near sealdah railway station.
1st November:-137 candidates reported at MCO and we went to SSB KOLKATA after a small documentation, we were then explained about the process and filled some form.
2nd November:-Screening day, we were given 2 simple OIR and I was able to solve all the problems in very less time.Then, we were shown a hazy picture and I wrote a simple story whichever came to my mind, after that we were divided in the groups and in the group discussion, there was fish market from starting but because of my loud voice, I initiated GD and also supported 2-3 person's story to come on a common story. Result announced and 30 of us were screened in.
3rd November:-Psych happened on this day. I wrote 12 TATs, 60WATs,42 SRTs and SD completely. I wrote the story which came to my mind first which is mostly related to science. I wrote all quality WATs which is mostly related to learnings of my life. All SRTs are practical and logical.
4th November:- GTO Day 1, In the both GD, I initiated the gave 7-8 points in each GD. In GPE, I initiated but gave only 3-4 logical points and considered distance and time factor and gave chance to others. In PGT, I gave 6-7 points in total and when it became fish market, I started to apply my idea instead of asking. In HGT,my group cooperated and we completed HGT in only 2-3 minutes. In GOR, I couldn't hold snake, So I helped my teammates to dodge the obstacles and also motivated teammates whenever required. In IO, I completed 8 obstacles and I was on Burma bridge when times up. I stuck on zig zag balance but completed it in my 3rd attempt. In lecturette, I chose SOLAR ENERGY topic and I spoke fluently for about 2:50 minutes without fumbling.
5th November:- GTO Day 2, Day started with Command Task, being last person of group, I was called in last and I completed my Command Task using rope and making Loops which I learnt. In FGT, GTO sir asked us about time we would take for that obstacle, So I told 15 minutes and everyone agreed. After that, we managed to complete in 9 minutes.
My Interview was also on the same day, So when I returned from GTO task, I was called for Interview in 5 minutes. So, I changed quickly and went for the interview, my interview went for about 1:10 hours and it is mostly related to my PIQ and some basic technical questions and a little bit general awareness.
6th November:- Conference day, we were told to come with our luggage and we assembled, then we were explained the process, after which conference started, I sat in the waiting room for about 2 minutes and My conference went for about 3 minutes in which they again asked me some basic questions related to stay and INA or IIT as I was allotted IIT.
After that conference ends and Results were announced and 5 were recommended. I want to give a message to all the aspirant that Your goal is in the front of you but there are also some obstacles between Your Goal and You and you have to dodge it to get success but at a point, you will feel exhaust, remember one thing also that after dodging the obstacle, you will be one step closer to your goal and your efforts like this will give you success one day.
To crack the SSB and AFSB interview, we recommend you to Enroll SSB INTERVIEW ONLINE COURSE. Trusted by thousands of defence aspirants.
Book Your SSB Interview Class Now – Click Here