GoI has approved the initiative of setting up of 100 new Sainik Schools in partnership with NGOs, private schools, state governments. RAM Rajnath Singh has approved setting up of 23 new Sainik schools under partnership mode.
MoD Approves To Set-up 23 New Sainik Schools
The schools will set up in a graded manner class-wise, starting from Class 6 onwards. A MoA has been signed under this initiative by the Sainik Schools Society with 19 new Sainik Schools located all over the country.
With this initiative, the total number of Sainik Schools under partnership mode have increased from 42. There are also 33 existing Sainik Schools functioning under the erstwhile pattern.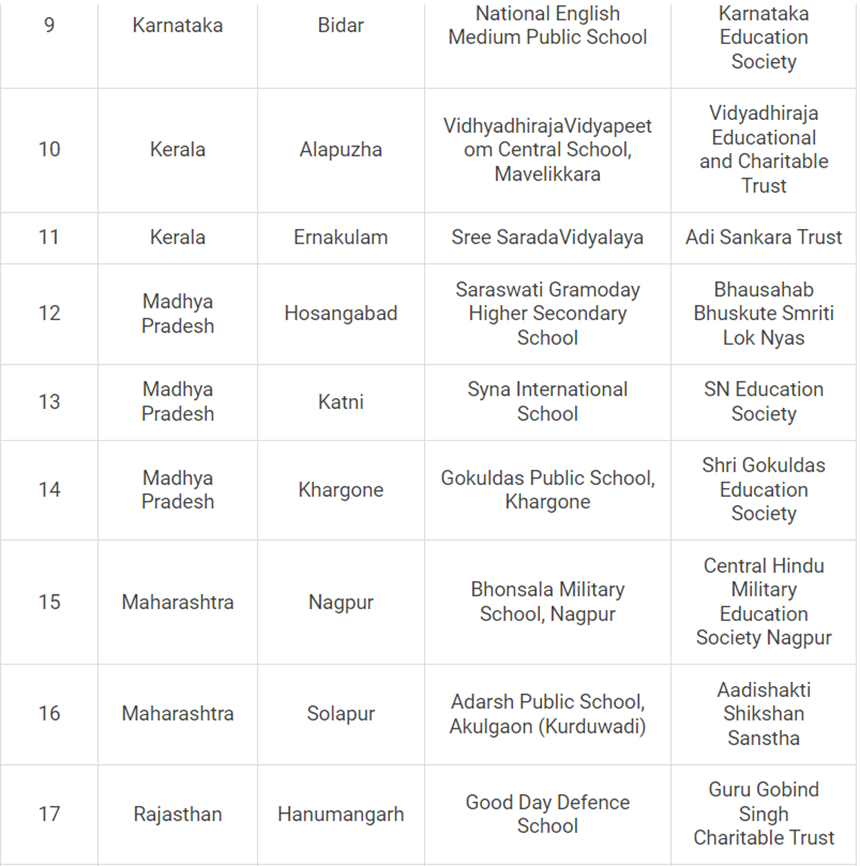 How will the new Sainik Schools function?
"It also gives an opportunity to the private sector to work hand-in-hand with the Government towards nation building by refining today's youth to become responsible citizens of tomorrow," the statement read.
These new Sainik Schools, besides their affiliation to respective education boards, will function under the aegis of Sainik Schools Society and follow the rules and regulations for new Sainik Schools in partnership mode prescribed by the Society. In addition to their regular affiliated board curriculum, they will also impart education of Academic PLUS curriculum to the students of Sainik school pattern.
History and objectives of Sainik Schools
According to the Sainik School Kazhakoottam website, the concept of the Sainik School originated in the visionary mind of former defence minister late VK Krishna Menon.
The scheme to establish Sainik Schools originated in order to serve as an ideal residential educational institution for the deserving intelligent sections of the boys, hailing especially from the rural areas of the country, said the Sainik School on its website.
Moreover, the high levels of physical, mental and intellectual attainments needed for induction into the officer cadre of the defence services could not be nurtured in the common schools, mainly because of the lack of infrastructure facilities. The training imparted in Sainik Schools influences the students in shaping their social attitudes and meaningful approach to life in general in order to emerge as responsible citizens of India and leaders in different walks of life.