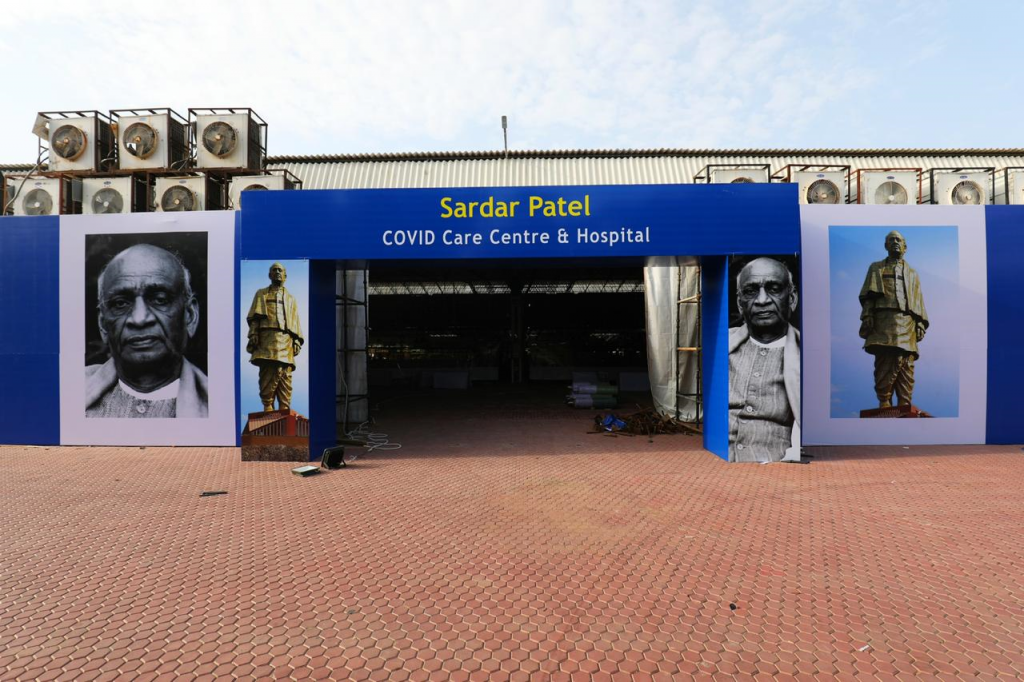 Defence Minister Rajnath Singh on Tuesday spoke to the Army Chief MM Naravane, Defence Secretary and chief of the Defence Research and Development Organisation (DRDO) and asked them to offer available facilities and expertise to civilians during the ongoing COVID crisis. Singh also directed Army Chief MM Naravane to instruct local commanders to reach out to Chief Ministers of states and offer whatever help possible in dealing with the COVID-19 situation.
Following this, Defence Secretary Ajay Kumar also issued instructions that during the current surge of coronavirus cases, 67 Cantt Board Hospitals across India be advised to ensure medical service to patients both Cantt residents and non-residents.
ALSO READ: DRDO Develops SpO2 Based Supplemental Oxygen Delivery System
India is currently witnessing a second wave of the COVID-19 pandemic. India registered 1,761 Covid deaths in the last 24 hours, the biggest one-day spike, and over 2.59 lakh new cases. According to the Health Ministry, there are currently 19,29,329 active cases in the country as of Monday. The death toll reached 1,78,769, including 1,761 in the last 24 hours.
The Defence Research and Development Organisation (DRDO) on Monday has supplied 150 jumbo cylinders of medical oxygen to the Uttar Pradesh government, as per directions by Union Defence Minister Rajnath Singh. An additional 1,000 cylinders would be provided by the DRDO later. The oxygen would be supplied to hospitals in Lucknow for COVID-19 patients.
Defence Research and Development Organisation (DRDO) Chairman Dr G Satheesh Reddy has informed that work is on to set up a 450-bed hospital in Lucknow, a 750-bed hospital in Varanasi and a 900-bed hospital in Ahmedabad amid the unprecedented surge in COVID-19 cases.
As the construction of COVID-19 care hospital at Awadh Shilp Gram in Lucknow is on a war footing, the officials there on Tuesday said that the facility will have ICU wards with ventilators along with oxygen beds, as per a defence ministry statement. Pucca structure is being used to build the wards of the hospital, which has all state-of-the-art medical facilities under one roof. DRDO has set up a facility in New Delhi with all basic facilities free of charge.
The facility set up by DRDO in Delhi has all oxygen beds, a large number of ventilators, zero charges, basic testing facilities and air-conditioning, as per WHO standards. It has also developed SpO2 (Blood Oxygen Saturation) supplemental Oxygen Delivery which can be used for moderate COVID patients for oxygen flow therapy and soldiers posted at extreme high-altitude areas. The COVID-19 situation in India has been worsening amid the second wave of coronavirus infections. For the past four days, the country has been reporting in excess of two lakh coronavirus infections and over 1,000 related deaths on a daily basis.
To deal with the surge of COVID-19 infection, the Defence Research and Development Organisation (DRDO) is all set to reopen its 1,000-bed Sardar Vallabhbhai Patel Covid Hospital in Delhi Cantt today.
The health facility was closed in the first week of February this year when the daily cases of Covid-19 cases shot down. The new facility will be manned by armed forces medical personnel with 250 additional ICU beds to provide extensive care to the patients. The induction has taken the tally of ICU beds at the hospital to 500. With four main hangars, the hospital also has a vertical cryogenic medical oxygen tank capable of sustaining oxygen needs of 1,000 patients for four days.
Spread over 25,000 square meters, the hospital was built by DRDO in the record time of 12 days with assistance from the armed forces, ministry of home affairs, ministry of health and family welfare and Tata Trust. The land for the health facility was allotted by the Indian Air Force near the New Delhi Domestic Terminal 1 on Ulan Batar Marg in Delhi Cantonment Area, which became operational in July last year.
Rampaging up the healthcare facilitators to treat patients swiftly, the hospital will be run by healthcare staff from DG AFMCS as well as from the Armed Forces Medical College in Pune along with doctors of the military and paramilitary.
Honoring the Bravehearts of Galway Valley clash which happened last year in eastern Ladakh, the ICU ward of the hospital has been named after Col B Santosh Babu and the other two medical wards have been named after Naib Subedar Mandeep Singh and Naib Subedar Satnam Singh who attained martyrdom while protecting motherland.