In Thematic Apperception Test, 12 stories will be projected on the screen and the last one will be left 'blank'. If all the stories are similar in concept, your imagination will not have any variety. What the psychologist wants to see is the variety of stories as it allows them to access the patterns in your behaviour. You should be capable of solving a problem that is beyond the routine. Your intellectual intelligence can be assessed and improved by undertaking situations that are outside the routine. The problems that you would have come across in your daily life hold no value in the TAT. Urgency is the prerequisite when it comes to choosing a crisis leader as the urgency qualifies the problem.
What Is The Blank Story?
It gives your mind a chance to settle down and cool down before the next test. While you are facing the 11 questions, your unconscious mind becomes just as active as your imagination. Therefore, you have to settle down this unconscious part of your mind before you can attempt another test.
Everyone has a speciality. The blank space is where these good qualities have to come alive and impress.
Should you go prepared for the blank story or should you make it up at the spot? There is no harm in practising a story for the blank space, but it is better to imagine one on the spot.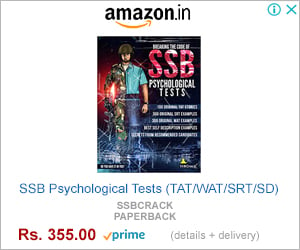 What Kind Of A Story Should I Write For The Blank Space?
There are bound to be many aroused emotions that didn't get a chance to be expressed in the 11 stories. The blank space can be used to project these unprojected emotions. You also come up with a career story or a story about an aspect that was not produced in the previous stories.
Let's check out another example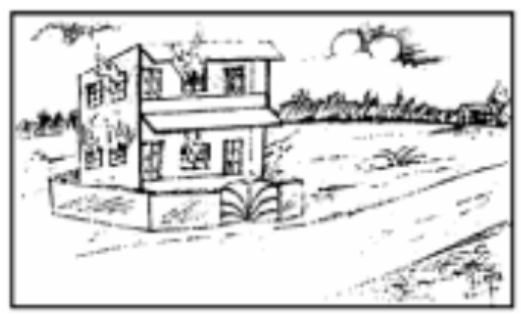 The picture shows a house that is on fire.
Story: Pranav is a final year student of mechanical engineering at R.V College, Chennai. While on his way to his college, he heard the screams of a lady from a distance. He ran into the distance and found that the lady's house has been caught on fire from the inside. There was no one else I the building as it was the office hours. He grabbed a blanket and made his way through the flames to the aid of the lady. Even though they both sustained minor burns, Pranav was able to get the woman outside safely and began to console her. He raised alarm to get the attention of the people passing by and together they managed to put out the fire. The people gathered around and praised Pranav for his bravery and actions and he received praise from his college as well.