Exercise TOPCHI, the annual firepower demonstration & training exercise of Regiment of Artillery, was conducted by the School of Artillery Devlali. The Exercise is a testimony to the professionalism of Gunners & evolving Sensor to Shooter capabilities of the Indian Army.
Also Read: 5 Types Of Artillery Guns Used By Indian Army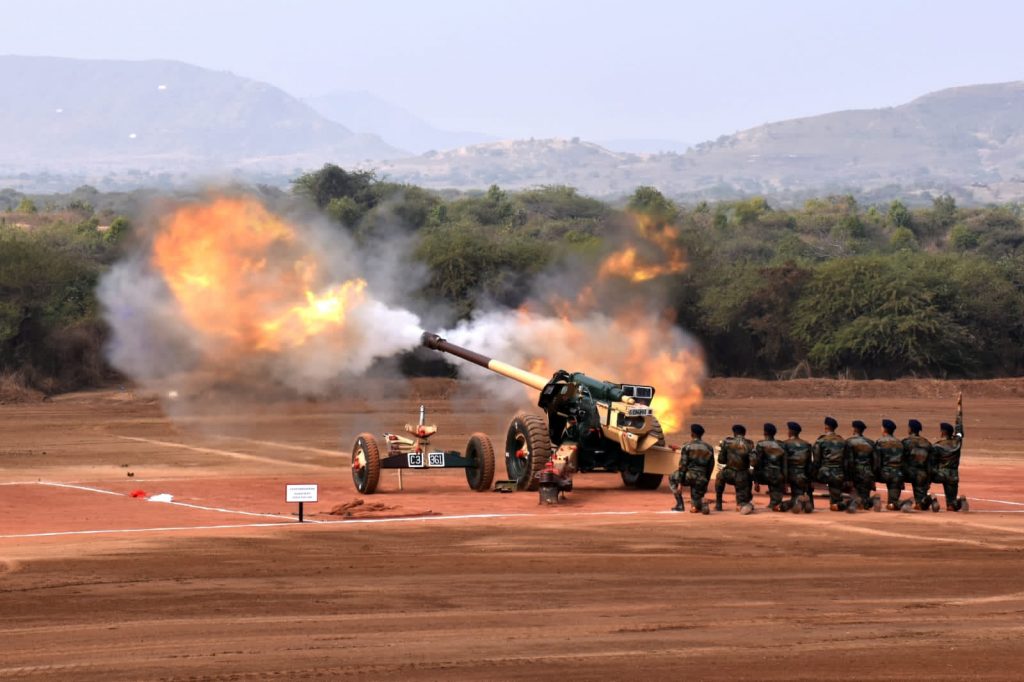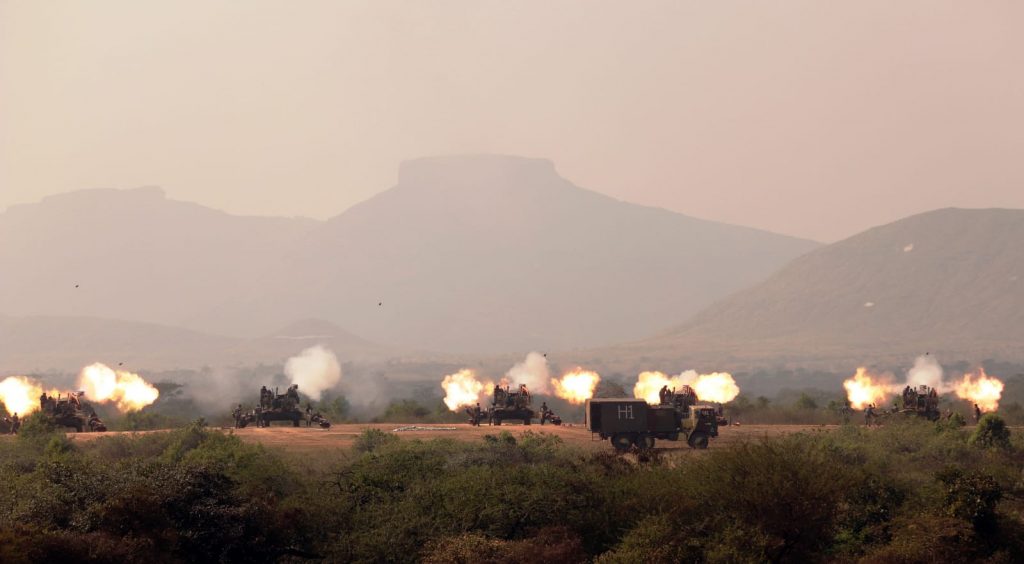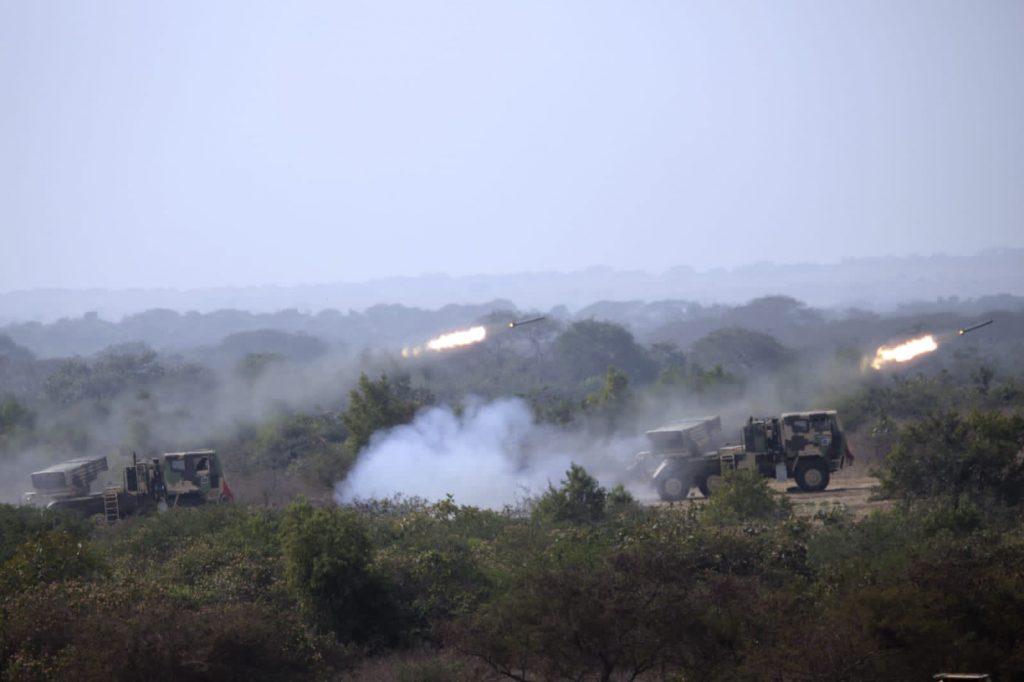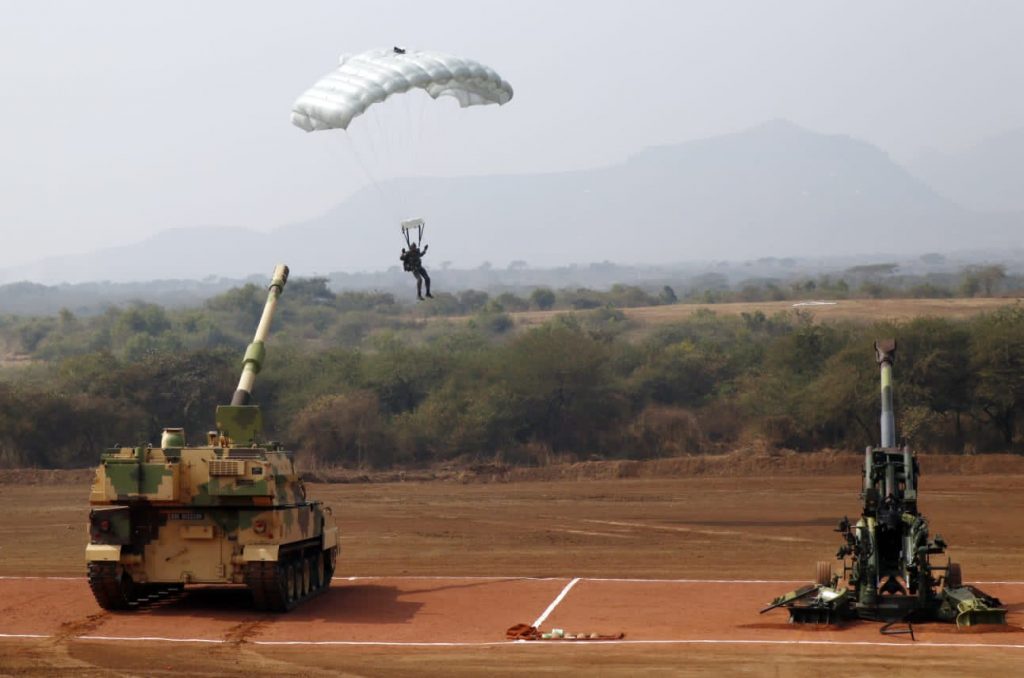 MORE DETAILS: INDIAN ARMY THE REGIMENT OF ARTILLERY
Motto: "Sarvatra Izzat-o-Iqbal" (Everywhere with Honour and Glory)
War Cry: "Bharat Mata ki Jai" (Victory to Mother India)
Regimental Centre: Nashik, Maharashtra
Active From: 1827.
The Regiment of Artillery is an operational arm (a regiment/corps) of the Indian Army. Formerly part of Royal Indian Artillery (RIA) of British Indian Army which itself traces its origins to the formation of Bombay Artillery in 1827. It was later involved in extensive service in the First World War, in East Africa, Gallipoli, Mesopotamia and Palestine.
Today it is the second-largest arm of the Indian Army, and with its guns, mortars, rocket launchers, unmanned aerial vehicles, surveillance systems, missiles, and artillery firepower it constitutes almost one-sixth of its total strength.
Now the Artillery boosts of a dynamic inventory which ranges from Ballistic Missile, Multi Barrel Rocket launchers, High Mobility Guns, Mortars Precision Guided Munitions for destruction of enemy targets to Radars, UAVs and Electro optic devices for locating and carryout Post Strike Damage Assessment (PSDA). The Artillery has always been a battle winning factor and as per the new generation of warfare (Non Contact Warfare), its role and significance is bound to increase manifold in future.
Exercise TOPCHI, the annual firepower demonstration & training exercise of Regiment of Artillery, was conducted by the School of Artillery Devlali. The Exercise is a testimony to the professionalism of Gunners & evolving Sensor to Shooter capabilities of the Indian Army. 🇮🇳❤️⚔️ pic.twitter.com/hMcHGr2t45

— SSBCrackExams (@SSBCrackExams) January 17, 2022