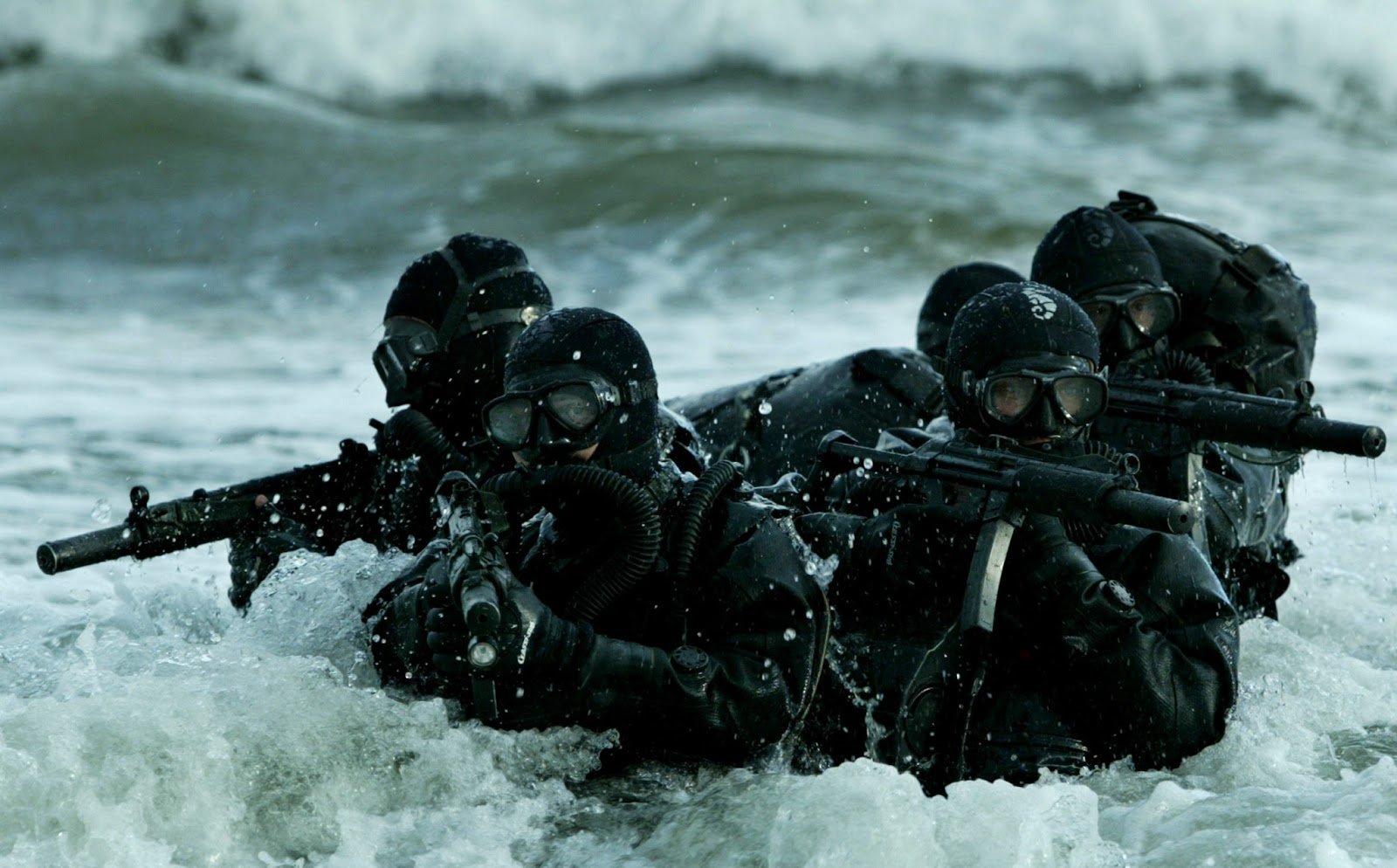 Indian Naval Ship Talwar is participating in Exercise Cutlass Express 2021, being conducted from 26 July 2021 to 06 August 2021 along the East Coast of Africa. In the harbour phase, which was conducted from 26 -28 Jul at Mombasa, a team of Indian Navy Marine Commandos (MARCOS) conducted training of personnel from navies of Kenya, Djibouti, Mozambique, Cameroon, and Coast Guard of Georgia. The MARCOS shared the best practices in executing Visit, Board, Search, and Seizure (VBSS) operations with the participating foreign Navy sailors during the exercise, which was held at the Bandari Maritime Academy in Mombasa.
MUST READ: How To Become A MARCOS – Marine Commando Of Indian Navy
Exercise Cutlass Express is designed to improve regional cooperation, maritime domain awareness, and information sharing practices to increase capabilities between the U.S., East African, and Western Indian Ocean nations to counter illicit maritime activity in the Western Indian Ocean.
The exercise is an annual maritime exercise conducted to promote national and regional maritime security in East Africa and the Western Indian Ocean. The 2021 edition of the exercise involves participation of 12 Eastern African countries, US, UK, India and various international organisations like International Maritime Organisation (IMO), United Nations Office on Drugs and Crime (UNODC), Interpol, EurEuropean Union Naval Forc (EUNAVFOR), Critical Maritime Routes Indian Ocean (CRIMARIO) and EUCAP Somalia. Indian Navy is participating in the exercise in a 'trainer role'.
The exercise focusses on East Africa's coastal regions and is designed to assess and improve combined maritime law enforcement capacity, promote national and regional security and increase interoperability between the regional navies. As part of the exercise, the Indian Navy, together with other partners, shall undertake training of contingents from various participating countries in various fields across the spectrum of maritime security operations. Information sharing and information flow between various partner countries with respect to maritime domain awareness is also a key focus of the exercise and participation of India's Information Fusion Centre – Indian Ocean Region (IFC-IOR) would contribute in achieving the same.
MUST READ: All About INS Abhimanyu, Indian Navy's Dedicated MARCOS Base
As part of the exercise, the ship is visiting Mombasa, Kenya, wherein various other professional interactions are also planned with the Kenya Navy. The ship, during its stay at Mombasa, will also host a number of events to build stronger bridges of friendships with Kenya, Indian community and host of other partners in addition to the Cutlass Express participants.
India's commitment to the countries along East Coast of Africa and the Western IOR is further going to be strengthened with the visit of INS Talwar and is in keeping with India's stated policy towards maritime cooperation in the Indian Ocean region and vision SAGAR (Security and Growth for All in the Region).
What is VBS Training?
VBSS for maritime boarding operations and tactics by military and law enforcement agencies is used. VBSS The teams are designed to capture enemy ships, counter terrorism, piracy and smuggling, and conduct customs, security and other inspections.
Why is this maritime exercise important?
On this basis, the Cutlass Express exercise is designed to enhance regional cooperation, maritime domain awareness and information sharing to enhance capabilities among US, East African and Western Indian Ocean countries to combat illegal maritime activity in the western Indian Ocean. has been designed for. This aspect of navies plays a role in maintaining the security and independence of sea lanes around the world. The maritime exercise 'CUTLASS EXPRESS-21' is conducted annually. It is organized to promote regional and national maritime security in the western Indian Ocean and East Africa. The exercise is being conducted to improve enforcement capability, promote joint maritime law and regional and national security.
Countries and organizations involved in the exercise
The edition is attended by 12 East African countries including India, UK, US and various other international organizations such as United Nations Office on Drugs and Crime (UNODC), International Maritime Organization (IMO), European Union Naval Forces (EUNAVFOR).
Indian Navy Marine Commandos (MARCOS) conducted training of personnel from navies of Kenya, Djibouti, Mozambique, Cameroon, & Coast Guard of Georgia. The MARCOS shared the best practices in executing Visit, Board, Search, & Seizure (VBSS) operations Exercise Cutlass Express 2021 pic.twitter.com/0Pft0per0a

— SSBCrackExams (@SSBCrackExams) July 29, 2021