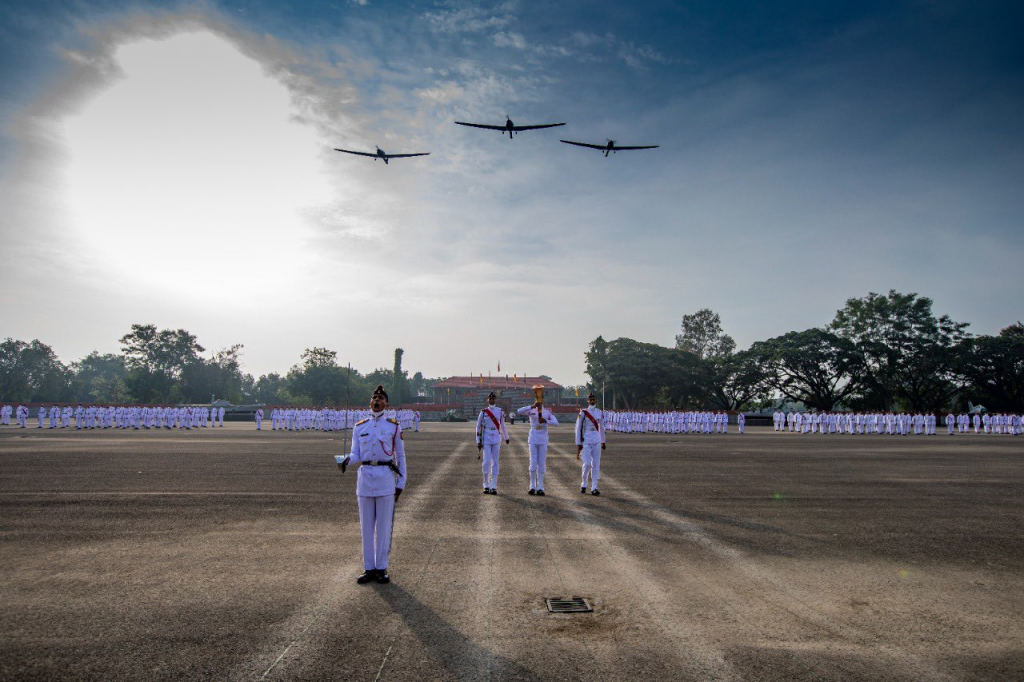 Swarnim Vijay Varsh Mashaal ceremoniously received at NDA, National Defence Academy & carried across iconic Academy landmarks. Cadets present arms at Parade Ground, flypast by Super Dimona Aircraft & homage paid to bravehearts at Hut of Remembrance by Comdt & Veterans.
Victory flame was received by Lt Gen Asit Mistry, PVSM, AVSM, SM, VSM, Commandant, National Defence Academy alongwith the officers, staff and cadets today. It was relayed by cadets and a flypast by three Super Dimona aircraft paid the tribute.
The Commandant NDA, Deputy Commandant & Chief Instructor, and veterans from Pune city laid wreaths and paid homage with full military honors at 'Hut of Remembrance'.
Enroll Now: NDA Exam Online Course
Swarnim Vijay Varsh Mashaal ceremoniously received at NDA, National Defence Academy & carried across iconic Academy landmarks.

Cadets present arms at Parade Ground, flypast by Super Dimona Aircraft & homage paid to bravehearts at Hut of Remembrance by Comdt & Veterans. pic.twitter.com/Bzjz3Nxy7A

— SSBCrackExams (@SSBCrackExams) October 17, 2021