Jai Hind future warriors, today we are going to discuss on a topic which has caused endless debates. Neither am I going to discuss the facilities or infrastructure of both of them. I am writing this blog for candidates not debate champions. Please don't expect that as our blog is for defence aspirants, I would be bashing the IITs.
I won't waste your time here on telling about what is NDA and IIT. You all are acquainted with both of them and if you are not then you should feel very sorry for yourself.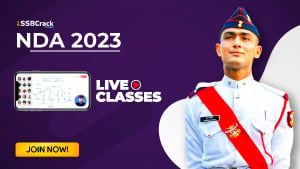 The competition for NDA and IIT is quite different and so are their selection ratios(which are very less) but in both of them the good(hard-working) candidate get selected, so there is no issue of one being hard or the other being easy.
Join NDA 1 2023 Exam Daily Live Classes: Book Your Seat [MUST ENROLL]
If you are a focussed student in your class XI and XII and even have just completed the NCERT books, you will clear the exam because you don't require 100 percent marks in the exam even 40 percent would do whereas in JEE-Advanced the questions asked are very tough, some of which remain unsolvable for experts in the required time, and the cutoff also soars near 90 percent. But in SSB it is where the selection ratio for NDA comes down where they require candidates who are all-rounders and has those 15 OLQs. For both these tests(SSB and JEE-Advanced) coaching industries are blooming since inception and the reason for that fact is the low selection ratio in both of them (talking about the old IITs)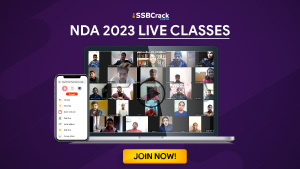 Now coming back to what should you do?
Find your aim like:
If its NDA then prepare for it accordingly and keep JEE as a backup because you don't know when things may not work out for you like a medical issue, so keep engineering as a backup option, because you don't want to then be in confusing terrains. So start preparing for JEE in your class XI and XII and read for GAT sections 1 month before your NDA exam, you will easily sail through the exam because maths section would be covered already in your JEE studies. Other than that keep participating in competitions, organizing any event, shouldering responsibilities, participating in sports and extra-curricular activities.
If its IIT, then do what is required but also give the NDA exam, I mean there's no harm plus the fees is also very less, don't miss on any opportunity, go for the SSBs you will learn some valuable life lessons about yourself which you will never anywhere. And if you aspire only for B.Tech , then know that NDA also offers B.Tech to its Airforce and Navy cadets. Remember, you miss 100% of the shots you don't take.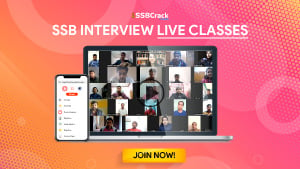 How to prepare for the NDA Exam?
Conclusion
No academy is greater than the other, one gives the nation the best of the officers and the other the best of engineers, and both of them are equally important. So there is really no comparison between them, they are unique and follow whatever your passion is. Just don't aspire for NDA because it promises you a government job, follow it because it's what you aim for. And you can prepare for both and be selected in both, then choose whatever suits you.
Note: If you find two people debating over this topic, silently get out of the room, and do your own work, its like Messi v/s Ronaldo debate, people of both sides just want to feel happy even after knowing the truth that there is no comparison.
Also Read: