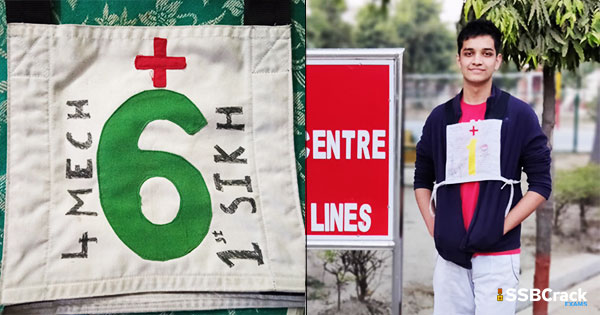 "OH! You think you're tailor-made for the Army, boy?" These were the laughing words of my GTO that made me lose all my confidence.
My name is Syed Ayaan Ahmad and I'm a 12th appearing candidate studying in Delhi Public School Noida. I was recommended from 34SSB Allahabad on 19th February 2021(my birthday) for the NDA 146 Course. Being an Army brat, giving the NDA exam is a given. Everyone attempts it. How many get through, that's a different story altogether.
I started my NDA written preparation at the start of the 12th. The only book that I used was the big fat NDA Pathfinder. I did previous year papers, made a systematic exam schedule and got daily lectures from my father on how less I study. That really helped though. Finally, I scored a decent 523 marks in my NDA written exam. Go to the last paragraph for my tips on how to attempt the NDA written exam.
When I got my SSB call letter, the first word I saw was Allahabad. All the rumours of it being the rejection centre and the anxiety started to settle in. But no! I told myself I'm going to give it my best shot. I prepared well. I took the guidance of an ex-GTO and an ex-IO. I was fairly confident when I went in those gates for the next five days.
Day 1 was the screening test. We had to be at the gate before 0630 Hrs. The documentation was the most boring part. The OIR Test was fairly easy. In PP&DT I had to be very quick in writing the story. The discussion part was difficult as I had never practiced speaking in a group like this before. I had to be very careful on how much and what exactly I spoke. As we were the fresher batch, we finished our screening first and we went to have lunch. After lunch the results were announced and I would be spending the next five days with 34 other candidates.
Day 2 was the Psychological Test and the Interview. The only problem I had in the psych test was that it was very long and mentally exhausting. I attempted 12 TATs, 60 WATs and 45 SRTs. Our NCO informed us that a select few of us will be having our interview that day, mine being at 1300 Hrs. When I got there, apparently the interview was delayed and I had to wait for 1.5 hrs. I was hungry and exhausted when I went into that room. Nevertheless, being a decent orator helped me a lot. Surprisingly, the Interviewing Officer didn't ask anything about current affairs and only from my PIQ form. My interview lasted about 45 mins and I hurried back to the mess hall to eat my lunch.
Day 3 & 4 were my GTO tasks. The one big concern I had was that I had injured my arm the previous day playing basketball for which I received a long lecture from the Medical staff. But in the end, it didn't affect my performance as I did well in both physical and mental tasks. I did all 10 individual obstacles. The highlight was of the GTO task when my GTO took particular interest in me. On Day 4, he gave the most difficult Command Task with the weirdest obstacles with the most awkward materials. He put me under a lot of pressure to see how well I handled it. I cleared the first obstacle but the time ran out in the second one. I thought this was the end of my journey.
Day 5 was our conference and my birthday. I was prepared for the worst. When they called me in, I could feel the pressure of 15 pairs of eyes judging me, seeing my every step. The president asked me questions that I truthfully answered. My conference lasted for 20 mins. After waiting apprehensively for the result, when I heard, "CHEST NUMBER 15!" I stood up and gave my name and DOB. A total of 11 candidates were recommended. It was the best birthday gift of my life.
I was declared medically unfit for being overweight. I subsequently lost 11kgs in the next 22 days.
For all those who read till here, I say thank you.
Now I will tell you how to score 500+ in the written exam.
For the NDA written, the most important part of the exam is Mathematics. If you clear mathematics and even get a decent score in your GAT, you're safe. Make a daily schedule, do maths EVERYDAY. Make notes for your GAT. It's not important to do all chapters because I didn't. But doing every PYQ is a MUST.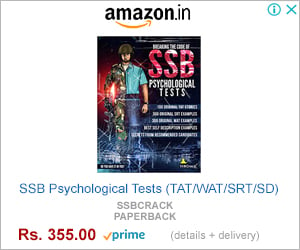 For SSB, I feel the most important thing is to take guidance and have a very positive attitude. And last of all don't ever take tension. Be it for your written exam or your SSB, tension is the thing that will destroy months of preparation.
Jai Hind