The interview is a very important part of your SSB. Your performance in interview mostly is responsible whether you make it or not. IO has different ways of testing whether the person is fit enough for being an officer or not and some questions he asks are all at a go and they confuse the candidates and they generally go with the flow and answer something which dismisses their chances of selection.
Download Our App to enrol yourself for SSB Interview online coaching.
Book Your Slot for SSB Interview Online Class
The candidate would need to grasp the questions being asked and respond in the same order as they were asked. Generally, the questions asked all at a go is divided into 6 CIQs or Comprehensive Information Questionnaire. These are standard questions asked by any Interviewing Officer.
In this article, we are going to present to you the 6 CIQs that is asked in the SSB Interview so that it is easier for you to grasp and respond in the same sequence.
1st CIQ:
The first CIQ is mostly related to your academic performance and participation in sports and games. The questions will go something like this:
"Tell me about your academic performance starting from your 10th till the graduation. Tell me the percentages scored by you in each class. Also tell me the games, sports and extra-curricular activities that you took part in your school and college. Also, do tell me who are your best friends and favourite teachers and what qualities you like in them. Tell me about your relationship with your friends and teachers and also tell me about your favourite subjects. You may start."
The IO might ask some questions in between to clarify his doubts related to the questions he asked.
2nd CIQ:
This CIQ is related to your relations with your family/neighbours and how you spend your time with them. The questions would be something like this:
"Okay candidate, now I would be interested in knowing about your family members and their occupation. What all activities you do together and how do you spend time together. Also, tell me who do you approach in need and how do you fulfil your monetary requirements and how do you spend your money. Also, tell me about what relation do you have with your neighbours. Please Start."
It is always a good practice to ask "have I missed any question, sir" after answer the questions.
3rd CIQ:
It deals with your hobbies and interests and how do you spend your spare time:
"Very well, now I would like to know what all activities you do in your spare time, your hobbies and interests. Also, tell me about your daily routine."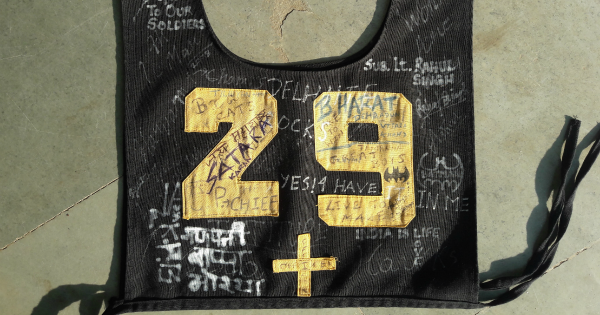 By this time, the IO has already decided whether to clear you or not.
4th CIQ:
In the 4th CIQ, the questions are related to your hobbies/interests in-depth, GK and Current Affairs. The IO might ask you about the sport you play and about that sport, its ground, team, current affair related to that, etc. He might also ask you the latest happening in and around the world, national and international news and news related to your hobbies/interests.
5th CIQ:
In this CIQ, the IO is interested to know about yourself and your performance in the previous tests:
"Please tell me about your strengths, weaknesses, improvements you've made to overcome your weakness, self-assessment, and which test did you like the most in Psych and GTO and why."
This is to know how aware you are of yourself and how well do you want to improve yourself.
6th CIQ:
This is an optional CIQ and IO generally covers these questions in the previous 5 CIQs. It deals with how willing are you to join the defence forces. The questions asked might be something like this:
"Why do you want to join the defence?"
"What if you do not make it this time?"
"Okay, now tell me what alternate career options you have if you did not make it to defence?"
"Why do you think you were not recommended the previous time?" (for CO candidates)
"How is this attempt different than your previous attempt?"
With these CIQs, the IO would conclude the interview and might ask you whether you have any questions to ask. He will ask you to leave at the end.
Now that you know the questions asked, you just need to remember the sequence and answer accordingly. Also, pay attention to the questions asked and do not blindly answer the questions that you had learned from this post. Be short, crisp and to the point.
To crack the SSB Interview, You can join our SSB interview live classes batch and we recommend you to Enroll SSB INTERVIEW ONLINE COURSE. Trusted by thousands of defence aspirants.
Book Your SSB Interview Class Now – Click Here