Signaling a new geopolitical equation, the Taliban rolled out a red carpet welcome for a batch of Afghanistan Military cadets, who were trained in India, as they returned to Kabul recently.
Also Read: Indian Parents Pipping Afghanistan Officer During IMA Passing Out Parade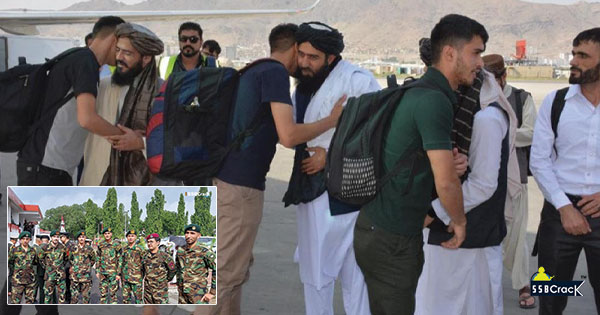 It is pertinent to mention that all 25 cadets of the Afghan military academy were sent to India before the Taliban came to power, against whom they were taught to fight.
The warm welcome of India-trained Afghan cadets by the Taliban government reflects Kabul's growing closeness to New Delhi.
Sources reveal that the Taliban-led Afghan government is keen to use the skills of these cadets to maintain security in the country.
To join Indian Armed Forces as an Officer and crack the SSB interview, You can join our SSB interview live classes batch and we recommend you to Enroll SSB INTERVIEW ONLINE COURSE. Trusted by thousands of defence aspirants.