There are three types of main branches in Indian Navy Officers Entry for candidates under permanent and short service commission, Types of disciplines:
EXECUTIVE BRANCH: General Service (X), Pilot, Observer, IT
TECHNICAL BRANCH: Engineering Branch, Electrical Branch, Naval Architecture (NA)
SUBMARINE TECHNICAL: Engineering Branch, Electrical Branch.
Selection Procedure
The eligible candidates applying for entry will have to appear before a Naval Campus Selection Team for interview. The Candidates qualifying the campus interview will be shortlisted for SSB interview on the basis of his/her preference for the entry, subject to meeting the eligibility criteria for particular entry. The final selection of Branch/Cadre will be decided by IHQ-MoD (Navy) depending on number of vacancies in particular Branch/Cadre.
Conduct of SSB
Stage I test consisting of Officer Intelligence Rating(OIR) Test, Picture Perception and Discussion test (PPDT) will be conducted on the first day. Candidate who fails to qualify in Stage I will be routed back home on the same day. Stage II tests will comprise of Psychological testing, Group Task, Group Discussion and Personal Interview. No compensation will be paid in case of any injury sustained as a result of tests. The duration of SSB will be 05 days Successful candidates will thereafter undergo Special Medical Examination for approximate duration of 05 days at nearest military hospital. Successful candidates of Pilot & Observer entry will undergo following on qualifying SSB:-
(i) Pilot Entry. PABT (Pilot Aptitude Battery Test) followed by Aviation Medicals.
(ii) Observer Entry. Aviation Medicals.
(b) Change of SSB centre is not permissible. Any correspondence regarding change of SSB dates is to be addressed to the Call-up Officer of the concerned SSB. Award of fresh dates, would be subject to availability of date and batches at SSB centre.
(c) Candidates recommended by the SSBs and declared medically fit, will be appointed for training based on All India Merit depending on the number of vacancies.
(d) Return 3 tier AC rail fare is admissible for the SSB interview, if appearing for the first time for the entry.
TRAINING OF CANDIDATES APPOINTED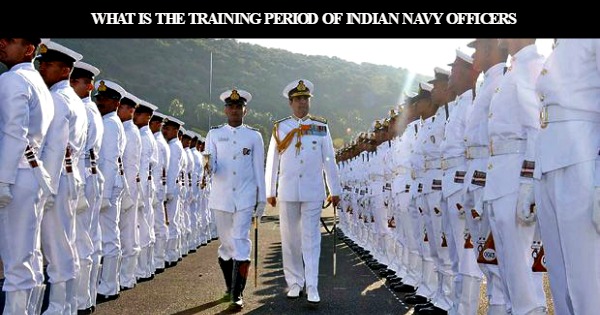 (a) Pilot Entry. Pilot candidates will undergo 22 weeks of Naval Orientation Course (NOC) at INA, Ezhimala followed by Stage I and Stage II flying training at the Air Force Academy/ Naval establishment/ Indira Gandhi Rashtriya Udaan Academy (IGRUA). On successful completion of training, the candidate will be awarded Pilot (Wings). The candidates will be entitled for flying pay and allowances only after award of wings.
(b) Observer Entry. Observer candidates will undergo 22 weeks of Naval Orientation Course at the INA, Ezhimala followed by training at Observer school. On successful completion of training at Observer school, the candidates will be awarded Observer Wings. The candidates will be entitled for flying pay and allowances only after award of the Observer Wings.
(c) Submarine/Technical. Candidates finally selected for Submarine Specialisation, will be inducted as officers in the rank of Sub Lieutenant and undergo Naval Orientation Course at the INA Ezhimala followed by professional training in other Naval Training Establishments/Ships. On completion of the training the candidates will have to pass Submarine Qualifying Board. The candidates who fail to qualify in the Submarine Qualifying Board will not be retained in Service. The candidates will be entitled for submarine pay and allowances, only after qualifying the Submarine Qualifying Board.
DUTIES OF AN EXECUTIVE OFFICER
General Service (GS). As an Executive officer, you would be at the helm of affairs in ships. Executive Officers are leaders of men, strategists of modern warfare and ambassadors of our country when in foreign waters. Modern warships are highly evolved fighting machines needing capable and decisive leaders to operate them. A glorious carrier would see many high points and chief among them would be command at sea. Executive Officer actively participate in all facets of Naval operations i.e.Air, Surface and Sub-surface operations. They are specialist in Missile and Gunnery, Anti-Submarine Warfare, Electronic Warfare and Communications, Navigation and Direction, Hydrography and NBCD.
IT Officer. On completion of training, officers would be posted onboard IN Ships & Establishments for carrying out IT duties. The officers would be handling state-of-the-art networks and niche applications, both in operational and administrative areas. Sufficient opportunity to handle both 'open source applications' and 'proprietary tailor made software' will be available. The job profile would involve designing/implantation/Maintenance of secure and critical networks including manning of Security Operations/ Network Operation Centres. The officers will have the opportunity to work on cutting edge technology in the field of IT & Cyber security, while implementing and maintaining various Navy wide applications, portals & dedicated IT Systems.
Pilot. On completion of basic flying training and on awards of wings after commission. You would have an opportunity to fly Fixed Wing Aircraft or helicopters. This could be from an aircraft carrier, other ships decks or from an airfield ashore. You would be flying machines at the cutting edge of technology. You would actively participate in all facets of naval operations, i.e. Air, Surface and Subsurface operations. An honourable, exciting & adventurous life awaits you as a pilot in the Indian Navy.
Observer. On completion of training, you would be part of the Naval Aviation Arm. As an airborne tactician, you would fly onboard, various aircraft of the Indian Navy .Your primary task would be to operate various state of the art equipment including Radar, Sonar, Electronic Warfare equipment, Communications equipment and even launch airborne weapons. You will get an opportunity to participate in all facets of Naval Operations on board Maritime Patrol aircraft and state of the art helicopters.
DUTIES OF TECHNICAL OFFICER
Technical General Service.As a Technical officer, you would be responsible for keeping the Naval ships and aircraft fighting fit at all times. Technical officers handle state of the art weapons (Gunnery, Missiles and Anti Submarine) and propulsion systems (Gas Turbines, Diesel and Steam Engine). Selected Technical officers also deputed for M. Tech to prestigious academic Institutes like IIT's/ UUSC. Opportunities for handling projects involving high end technologies are also provided to Technical Officers.
Naval Construction Officer. As an officer in the Naval Architect Cadre, your assigned duties would encompass a wide spectrum, including design of warships and submarines, overseeing of construction at various shipyards. Platform trials at sea, appointment onboard warships as well as refit and operational support for ships and submarines, including dry docking. Apart from the rich exposure to current and future technology, meritorious officers are also selected for M.Tech and other courses at reputed institutions, including at IITs.
Submarine Technical. As a Submarine Technical Officer you will be responsible to run & maintain modern submarines and its weapon systems. You would get professional satisfaction of maintaining hi-tech machines with state-of-the-art weapon control systems, computer controlled machinery and awesome fire power. On successful completion of the rigorous training conducted at different training establishments, you will be a proud possessor of 'Dolphin Badge' and become a member of a very elite arm of the Navy