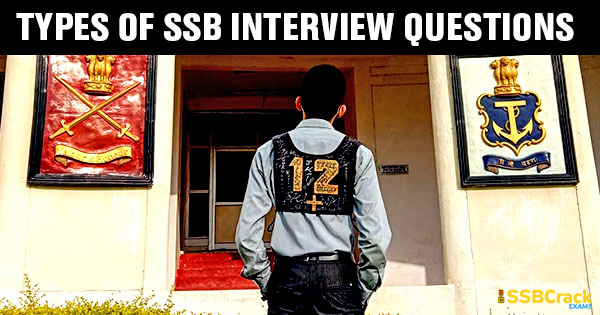 SSB Personal Interview is one of the 3 main testing techniques used in the SSB to find out more about a candidate and is a good chance for the candidate to showcase his/her skills. The interview starts with the PIQ form that you filled and the related questions from your personal life. It will be very simple and to the point about your life, education, family, friends, etc., so try to know yourself better and also know about people around you.
Always prepare for the Personal Interview before attending SSB Interview because you know the type of question generally asked by the Interviewer. But before that, you must be aware of certain things and ways that you can implement in the interviewing process to get optimum results. You will have to make sure that your answers in the interview are in alignment with your PIQ form information, responses in the psychology test, and actions in GTO tasks. Be politely straight forward in anything and always answer to the specific points asked by the IO. You should think of the interview as a conversation just in a formal environment. Finally, do not forget why you are there and be specific to the interview questions and the point.
Below are some interview questions that you will be facing in your SSB Interview:
1. About your education details starting from your class 10th onwards until the current time and what exactly you are doing along with giving SSB Interview. Rest of the questions will be about the institution where you had your education and achievements and position of responsibilities held during your period of study if you represented the institution at what levels, subjects you liked most and those you did not like at all and the reasons for it, teachers you liked most and those which you did not like at all along with the reasons. What are you currently doing and what are the other options that you have in your mind in terms of career planning.
2. Questions related to your family as they give away an idea regarding what kind of person you are and in what environment you have been brought up. The IO will ask description and type of bond and relationship that you have with each member, closer to whom, why closer, whom you admire, whom you dislike, etc. Family background questions should be dealt with carefully and you should remember that armed forces emphasize family culture according to the traditional views.
3. Friends define you as a person as the company that you keep has tremendous effects on your personality. What type of friends you like, what type you do not like, why are these people your friends, describe your best friend, their way of living life and what do they want to achieve in life are some sort of questions that are often asked to gauge out things from your personality.
4. Then the next set of questions will be about your personal beliefs and view regarding your SSB attempts such as why do you want to join the armed forces, if not armed forces then what are the other options you will opt for and what motivated you to go for defence forces, how did you conclude that you want to join the forces. Did you try for NDA, why not succeeded? Why not proper efforts were given?
5. Your hobbies and interests are of varied interest to the IO and he will ask questions from this domain to deduce many more things about you as a person. Questions such as how do you pass your time, which task did you find most interesting in psyche and GTO series, which books have you read, why did you not score well enough in 12th as you scored in 10th, NCC knowledge, etc.
6. Some international matters, international organizations, their working procedure, and a good knowledge of your specialized subject. Matters related to Indian defence and neighbouring countries and the current international political scenario will also form many questions for you.
Now, I will be telling you some ways through which you can ace your interview. You should be prompt in giving examples for any incidences that you are going to explain whether it happened in your college life or elsewhere but it should represent what you are explaining to the IO.
You should always keep in your mind about what you write in your psychology tests and that's why you should always speak in relevance to your self-description test and PIQ and do not give bluff in any manner as they will get to know about it.
Speaking is an art and whatever you speak try to give proper punctuations, gestures, and emotions as necessary in your speech. Try to practice giving answers by conducting a mock interview with someone from your friends and family and maintain the same pitch and tone in your interview as well.
Speak clearly and maintain eye contact and try to manage a good body posture and read about body language before you start practising for the interviews as it leaves a good impact on the IO and tells a lot about the candidate. Hesitation at the time of answering will cause a bad impression, never tell lies and give a full explanation of your family, friends, education, current life, future scope, and with an example for each.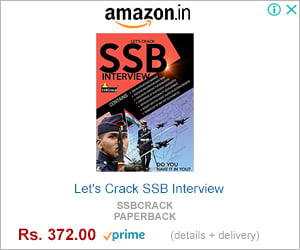 You shouldn't venture out during these times when not only travelling activities but academic institutes are also closed. This is a great time to try new things that technology has brought at your steps such as Online Courses.
Taking NDA Written Online courses will not only give you access to full-length quality lectures but will also provide the facility to take standardized mock tests for comparative study and growth. You can take multiple quizzes after each lesson to ensure the full understanding of the subject along with creating your customized lesson plans. You can check out the course content along with other important specifics at SSBCrackExams.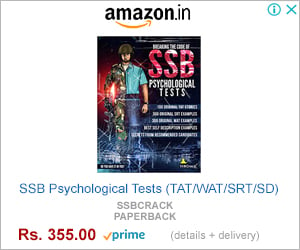 The SSBCrackExams NDA Written Online courses can also be accessed at the SSBCrackExams app available at Google play store.
I hope these points will be helping you out for the upcoming NDA SSB Interview. Jai Hind.