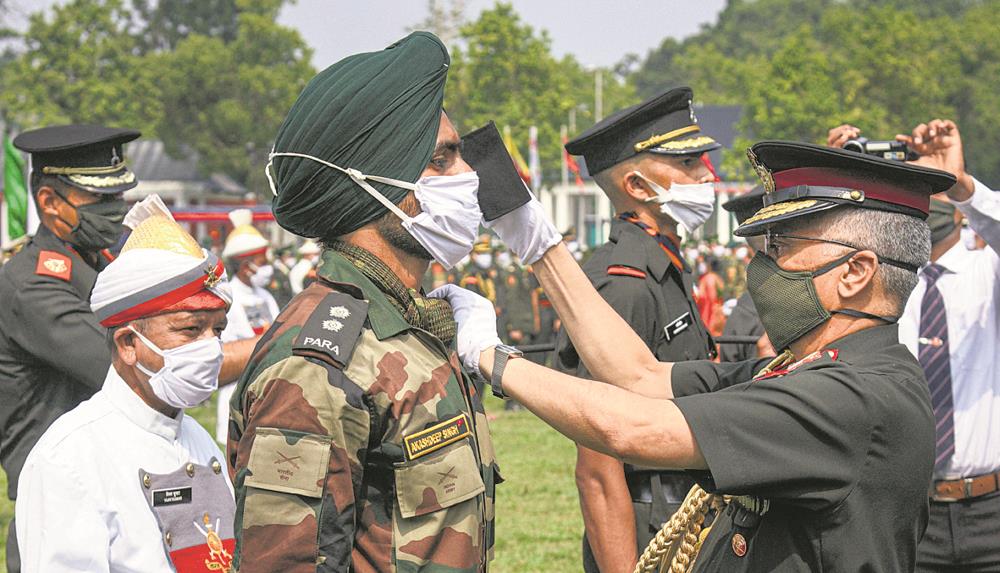 CDS stands for Combined Defence Services, candidates who wants to be a part of Indian Military Academy, Officers Training Academy, Indian Naval Academy and Indian Air Force Academy have to apply for Combined Defence Services Examination. CDS exam is conducted twice in a year by UPSC (Union Public Services Conducted), candidates who have cleared CDS written exam will be called for interview by Service Selection Board (SSB) and the successful candidates will be appointed with respective training academies.
The Notification for the CDS exam is usually released in the months of October and June, and CDS exam is conducted twice in year in the months February and November.
What is CDS Exam
Its a written test conducted by UPSC two times every year. CDS written exam has three different tests namely English, General Knowledge and Mathematics. Under the topic of "what is cds exam" we are going to discus about required educational qualification and age limit along with instructions and preparation of CDS written examination.
Eligibility criteria for UPSC conducted CDS Exam:
Indian Military Academy : 19-24 years
Air Force Academy : 19-24 years
Naval Academy : 19-22 years
Officers' Training Academy : 19-27 years
Educational Qualification for CDS Exam
Degree of a recognized University or equivalent for IMA and OTA
B.Sc. with Physics & Mathematics or Bachelor of Engg for Naval Academy
B.Sc. with Physics and/or Mathematics or Bachelor of Engg for Air Force Academy
Note:
For CDS exam, applicants can be from any stream but for entry to Air Force and Navy, candidates should have studied physics and maths up to Class 12. Candidates who are studying in the final year degree course and have yet to pass the final year degree examination can also apply for CDS Exam.
Candidates who have opted for IMA, NA and AFA will write objective type three papers each of 100 marks i.e. English, General Knowledge and Elementary Mathematics.
Candidates who have opted for OTA only will write objective-type two papers each of 100 marks i.e. English and General Knowledge. To Know More Click Here
Instructions for CDS Exam
The whole paper will be comprise of multiple choice questions only.
Negative is applicable in CDS examination, 1\3rd marks will be deducted on every wrong answer.
Commission have discretion to fix qualifying marks in any one or in all the subjects.
Use of calculators are not allowed for the candidates for answering the objective type papers like Test Booklets.
To know more about instruction on CDS Exams , Click Here
Note:
Candidate who have cleared their written CDS exam will be called service selection board (SSB) and two stage selection procedure will be conducted based on Psychological Aptitude Test and Intelligence Test. To qualify, a candidate needs to score minimum qualifying marks separately in written exam and SSB test as fixed by the commission. Qualified candidates will then be placed in the final order of merit on the basis of total marks secured by them in the Written examination and the Services Selection Board Tests along with consideration of their medical fitness.
How to Prepare for CDS Exam
To help those candidates in preparation who are interested in writing CDS Exam, SSBCrackExams provides an online coaching program named that helps candidates in CDS Exam preparation in a quickest and convenient way.
SSBCrackExams team hopes that your doubts regarding "what is CDS exam" have been cleared by reading this article, if you have any further queries please ask in the comment section.