DAILY CURRENT AFFAIRS 18th – 19th July 2021
World Day for International Justice Observed
17th July every year is celebrated, to mark an emerging modern system of justice against international criminal acts.
It marks the coming together of people from all walks of life to support the idea of justice, victims' rights and most importantly ensuring no crime that jeopardizes peace takes place. It reminds states as well as civil society of the need for their commitment to the international justice system.
The International Criminal Court (ICC) was formally established on July 17, following the adoption of the Rome Statute.
186th Death Anniversary U Tirot Sing Observed
In Meghalaya, the 186th Death Anniversary of the Khasi freedom fighter U Tirot Sing Syiem was observed today. The programme was organized by the Department of Art and Culture in collaboration with Meghalaya Model United Nations.
Rich homages were paid to the great freedom fighter of Meghalaya who fought relentlessly to prevent Khasi Hills from falling into the hands of the British.
He died on 17 July 1835. His death is commemorated in Meghalaya as U Tirot Sing Day.
The Anglo-Khasi War was part of the independence struggle between the Khasi people and the British Empire between the years 1829-1833.
The war started with Tirot Sing's attack on a British garrison that disobeyed orders of this Khasi king to stop a road construction project through the Khasi Hills.
The Khasis were defeated in this war and the British gained supremacy over these hills.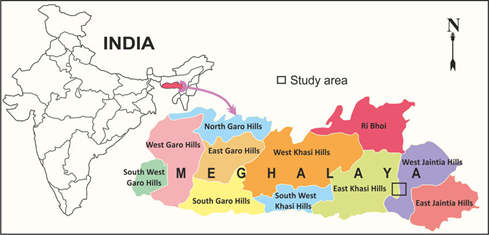 PMAY-U launches Short Film Contest "Khushiyon Ka Ashiyana"
Pradhan Mantri Awas Yojana (PMAY) launched 25 June 2015, aims to provide affordable housing to the urban poor with a target of building 2 crore affordable houses by 31 March 2022. On occasion of it completing 6 years, PMAY-U (Ministry of Housing and Urban Poverty Alleviation) has launched two initiatives:
Khushiyon Ka Ashiyana – Short Film Contest for all the people above 18 Years of age, as part of Azadi ka Amrut Mahotsav.
Awas Par Samvaad – series of 75 seminars and workshops, to take ahead the Prime Minister's vision of Housing for All.
It aims to create awareness and promote discussion, deliberation, and dissemination on 'Housing for All' among multiple stakeholders. The declaration of the two initiatives by the Ministry of Housing and Urban Affairs were made on sixth anniversary of PMAY-U on 25th June.
The Cumulative release of Central Assistance under the Mission crossed one lakh crore rupees. As the Mission moves ahead to achieve its target of one crore 12 lakh houses, more than 83 lakh houses are grounded, and more than 50 lakhs completed.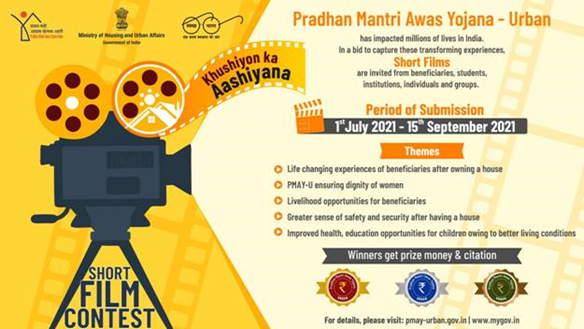 Kanwar Yatra amid fear of a Possible Third Wave of Coronavirus Cancelled
Uttar Pradesh and Uttarakhand government cancelled this year's Kanwar Yatra amid fear of a possible third wave of coronavirus.
The yatra was scheduled to start on the 25th of this month. Kanwar unions cancelled the annual yatra on appeal of the state governments.
It is an annual pilgrimage of devotees of Shiva, to Hindu pilgrimage places of Haridwar, Gaumukh, Gangotri, Sultan Ganj etc. to fetch holy waters of Ganges River and bring it back to their villages.
Vintage Motor Vehicles Registration Formalized
With an aim to preserve and promote the heritage of vintage vehicles, the Ministry of Road Transport and Highways has formalized the registration process of Vintage Motor Vehicles.
To bring this change, MoRTH has amended the Central Motor Vehicles Rules, 1989.
In the absence of no existing rules for regulating the process of registration across different states, the new rules shall provide a hassle-free process.
The new features allow for retention of old numbers for already registered vehicles and a "VA" series (Unique Registration Mark) for fresh registrations.
APEC leaders pledge to focus on COVID-19 vaccines Effort
Leaders of the Asia-Pacific trade group APEC, including US President Joe Biden and Russia's Vladimir Putin have pledged to work to expand sharing and manufacturing of COVID-19 vaccines to fight the global pandemic.
The leaders of the Asia-Pacific Economic Cooperation said that they would encourage the voluntary transfer of vaccine production technologies on mutually agreed terms as the region prepared for future health shocks.
New Zealand Prime Minister Jacinda Ardern said that their discussions moved us beyond vaccine nationalism.
APEC or the Asia-Pacific Economic Cooperation was established in 1989 as a regional economic forum to promote sustainable growth and better economic relations among the member countries or economies.
Currently the grouping has 21 Countries.
REVIEW QUESTIONS
The International Criminal Court (ICC) is located at?
Geneva, Switzerland
The Hauge, Netherlands
Paris, France
Brussels, Belgium
ANSWER: B
The International Court of Justice (World Court) is located at?
Geneva, Switzerland
The Hauge, Netherlands
Paris, France
Brussels, Belgium
ANSWER: B
The International Criminal Court was established in?
2000
2001
2002
2003
ANSWER: C
The International Court of Justice was established in?
1945
1946
1947
1948
ANSWER: B
APEC 2020 Host Country was?
Thailand
Indonesia
Malaysia
Cambodia
ANSWER: C
Which of the following is not an APEC Member?
China
Mexico
Australia
Brazil
ANSWER: D
Current Union Minister of Housing and Urban Affairs (MoHUA) is _________.
Hardeep Singh Puri
Kaushal Kishore
Ramchandra Prasad Singh
Mansukh L. Mandaviya
ANSWER: A
Indigo Revolt also known as 'Nil Bidroho' took place in _______.
1859 – 60
1869 – 70
1879 – 80
1889 – 90
ANSWER: A
Kohl Rebellion against British officers and private moneylenders took place in _______.
1841 – 42
1828 – 29
1831 – 32
1865 – 69
ANSWER: C
Santhal Rebellion against British officers and Zamindars took place in _______.
1850
1855
1860
1865
ANSWER: B