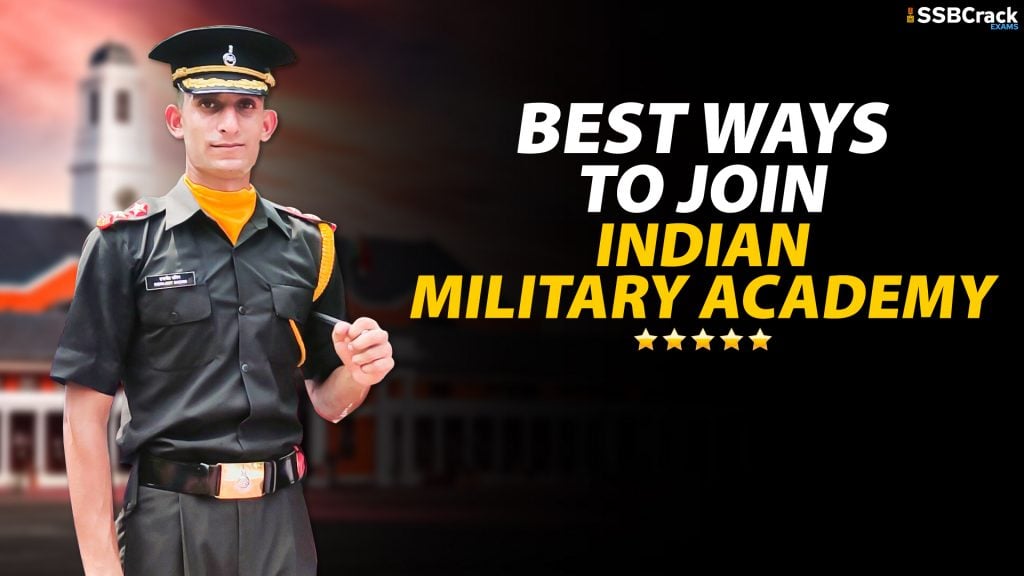 Indian military academy is a training institute designed to train the officers of the Indian army. As it was established in 1932 under the leadership of Sir Philip Chetwode. The Indian military academy is located in Dehradun, Uttarakhand.
The officer who goes for training on admission is known as A Gentleman Cadet. The reason why they are called with Gentleman designation is that IMA expects its cadets to have the highest moral and ethical values. The army officers should have the values of Sacrifice, honesty, braveness, calmness and other such values embedded into them.
Indian Military Academy provides educational, physical and mental training to its cadets. Physical training consists of drills, weapon training, strength exercises. As for the phycological training, they are put under immense mental pressure. They are trained in different warfares, proxy war, low-intensity war, counter-insurgency and much more. The officers who train the Gentlemen cadets are known as Ustaads.
Overall, the candidates complete their IMA training in 1 year and those candidates belonging to non-military colleges complete it in one and a half years. This candid is majorly about Inidna military academy and its working. Now, we will look at the stages of the selection procedure and the ways through which candidates can go into IMA.
SELECTION PROCEDURE FOR INDIAN MILITARY ACADEMY
There is a precise and compact procedure decided by the Indian army authority. The candidates have to go through certain stages to get into IMA. Look at the stages below in detail.
Written examination
SSB interview
Medical test
Merit List
The above are the stages for the selection process in IMA. also. The candidates must complete a degree in any discipline from any recognised university. The entrance exam of IMA is likewise other exams.
THE WAYS TO JOIN INDIAN MILITARY ACADEMY
Through NDA exam
National Defence Academy (NDA) is a national level exam conducted by Union Public Service Commission (UPSC) twice a year. Through the NDA exam, UPSC selects candidates for Army, Navy and Air Force wings of NDA and Indian Naval Academy Course (INAC).
The full form of NDA is National Defence Academy. After clearing this exam, the candidates are called for an SSB interview. the candidate should have passed 12th from any recognised board with Physics, chemistry, maths as subjects in 12th class.
The candidate should be unmarried and somewhere between 16-19 years to apply for the NDA exam. The candidate should be from an Indian national. Read more about the NDA exam by clicking here.
CDS
The Union Public Service Commission (UPSC) holds the Combined Defence Services Examination (CDS Exam) twice a year for admission to the Indian Military Academy (IMA), Officer Training Academy (OTA), Indian Naval Academy (INA), and Indian Air Force Academy (AFA).
It allows entry for both men and women of Indian nationality. The minimum age limit to enrol on the CDS exam is 19 years. As for educational criteria, the candidate must be a graduate with any discipline from a recognised university. The final year students can also give the exam. Read more about the CDS exam by clicking here.
TGC exam
The engineering students pursuing their degree in the final or pre-final year can enrol themselves for this exam. Those candidates pursuing BE/Btech degree or have completed it can opt for this exam to get entry into IMA. the candidates should be between 19-27 of age and unmarried. The selection procedure is based on Psychological Aptitude Test, SSB Interview and Medical Examination. You can check more details regarding the TGC exam from here.
University entry schemes
This is another chance for the candidates to get into the Indian Military Academy. The students pursuing an Engineering degree and are in final and pre-final years can apply for this scheme. The candidate should be unmarried and somewhere between the age of 19-25 years. You can read about it in detail from here.
WAYS TO JOIN IMA
ELIGIBILITY CRITERIA
Age limit
Educational qualification
Gender
Martial status
NDA exam
16.6-19 years
12the pass from any recognised boardPhysics, chemistry, maths as subjects in 12th
Male and female
Unmarried
CDS
19-24 years
Pass CDSE writtenPass SSSB
Male and Female
Unmarried
TGC[technical Graduate Course]
19-27 years
Those candidates who are in the final year of BE/Btech or completed
Male
Unmarried
University entry schemes
20-25 years
Final year or pre-final year engineering students The minimum mark required is 60%
Male and Female
Unmarried
CONCLUSION
So far, we have discussed different ways through which the candidates can make their way into the Indian Military Academy. Candidates can opt for any medium most suitable to them and then get into the prestigious IMA. Although, every candidate will have to go through the SSB interview and medical examination. The journey to IMA will be one of the toughest for every defence candidate but it is worthy.
After all, army life is all about valour, struggle and victory.