My name is Adhidev Singh Jasrotia. I hail from Nurpur, Himachal Pradesh. My father is a Government Associate Professor and my mother is a Homemaker. I have got recommended for the (TES SSB Interview) TES-49 entry from 19 SSB Allahabad on March 14, 2023, with AIR 138.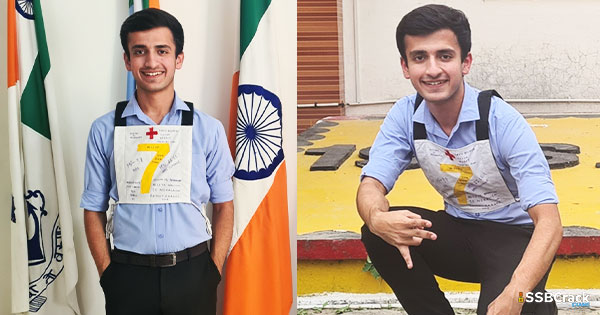 BackStory
This was my 5th attempt with my previous attempts as:-
NDA-149(C/O)
10+2 Navy Tech(C/O)
TES-48(C/O)
NDA-150(S/O)
After I got screened out from my NDA-150 attempt. I was disheartened, didn't trust myself thinking maybe my personality isn't fit for the armed forces because I had received constant feedbacks of being too kind hearted for the armed forces. I had planned not to go for anymore SSB's and focus on my JEE exam since I had taken a drop year.
20 SSB Interview Questions For Freshers [With Sample Answers]
But my parents and friends helped me to get my confidence. I realized it was about how I let those comments of being kind hearted affect me.
So, I decided to go for my TES SSB Interview TES-49 SSB with the same intent and with the zeal to get recommended for the way I was without changing anything with my personality.
Screening Test
118 candidates had reported on the screening day.
I was excited for the screening test because I had realized where I went wrong because of which I had got S/O for the first time in which my story was irrelevant.
The Intelligence Test had two booklets(Verbal and Non-Verbal) 28 minutes to solve.
My Intelligence Test went well. I was sure that more than 80% of my questions were correct.
In the PPDT, the picture was really hazy(Even the assessors accepted that) and a lot of candidates had different stories.
I had perceived a boy holding up his hands and running while some other boys were running towards him. So, I decided to make a story of a cricket match preparation with my protagonist as the Captain and how did he handle the team.
My narration went well as well. I was confident, didn't loose my pace.
In the Discussion, a lot of candidates had different stories. But we did come to a conclusion with a respectful discussion. I participated well in the GD, gave 2-3 logical points, respected and supported others points as well.
When the result arrived, 32 candidates got screened in and I was alloted with CHEST NO. 22.
Our further day, went on with filling the PIQ forms, documentations. We were sent to our lines and started to bond.
Psychological Tests
TATs:- In my previous attempts, I had noticed that I tend to write similar stories in my TATs a lot of times. So, this time I focused on bringing diversity in my stories, which was successfully able to do so. I have wrote all the 12 stories well on time.
WATs:- I attempted all the WATs. This time I wrote the sentences straight out of my heart than using my mind to make a grammatically good correct sentence. For example, FOR THE WORD LIEUTENANT. I HAD JUST WRITTEN LOVE AND RESPECT.
SRTs:- I had attempted 45 SRTs but was confident with the answers I had given.
Self Description:- I again wrote it straight out of my heart. I wrote down the positives as well as negatives in each paragraph.
OVERALL:- I was satisfied with my psychological test and was looking forward with the interview and GTO.
SSB Interview Question: Tell 5 Major Changes Required In The Army To Make It Better
Personal Interview
It was conducted on DAY3 after GTO-1.
My interview started on not a great side. We were informed to wear masks and carry a water bottle. But I forgot to wear my mask as I was informed by the previous candidates that the Interviewing Officer will ask you to open it up and keep it aside.
So, the first question of my interview was ,"WHERE IS YOUR MASK?" I gave him the reason of why I didn't wear it but he grinded me by saying, "BUT IT IS A MUST TO FOLLOW THE PROTOCOLS IN DEFENCE." I didn't let it bother me much and continued with my intereview.
The interview was mostly focused on my life and I wasn't asked a single technical question.
He grinded me on various parts like TAKING A DROP YEAR, CHANGING MY SCHOOL FROM ICSE TO GOVERNMENT IN 12TH, PREFERING ONLINE COACHING OVER OFFLINE, PREFERRING CORPS OF SIGNALS OVER INFANTRY.
But this time I was confident with my answers and gave all the legitimate replies about me preferring one over the other.
ABOUT TAKING A DROP, I told him about how I was focused on my NDA and my class 12th only. Since, I had cleared NDA and I had scored 97% in class 12th. The reason was legitimate. I told him that I had given JEE, just to qualify for TES & Navy Tech entries and needed a chance so that I don't regret it in the future that I could have taken a drop and scored better. Luckily my JEE 2023 result was out by then and I had scored 90 percentile as compared to 78 percentile in 2022. I told him that I still have April attempt and will score much better.
ABOUT CHANGING MY SCHOOL FROM ICSE TO GOVERNMENT, I gave him a legitimate reason of my school being far from my home and the inter state travel which was difficult during COVID. I told him if COVID had not come, then I wouldn't have changed my school. Also, I told him about the advantage of studying in a Government school and the incentives that the government gives during jobs.
ABOUT PREFERING ONLINE EDUCATION, I told him the advantages of it, told him about lack of good nearby coaching, plus the shut down of institutions during COVID. I also proved that it wasn't about me not stepping out of my co comfort zone and also cleared that I love to meet new people as well(on being called an introvert)
ABOUT PREFERING CORPS OF SIGNALS, he grinded me over the fact that we would rather choose an IITian over such a job than you. I convinced him that IITian can code but not all can match the lifestyle of the armed forces. Also I mentioned that, they get into IITs on basis of PCM while Signals was about IT. So I said the IT skills can't be just judged on basis of PCM.
There was a funny incident in the interview as well where he was asking me about my friends. While taking the names of my female friends. I saw a wicked smile on his face, so I directly said they are like sisters to me sir. He bursted in laughter saying my smile told you about my next question. Maybe you can take my place in the future.
I did lack in my military knowledge and when I was asked about my weaknesses. I simply said,"After the interview, I felt my military knowledge is pretty weak and I would love to improve that." He told me it's good that you are accepting it than saying some preconceived weakness.
I was doubtful about my interview. But decided to focus on the process and the further events.
GTO
GD:- My GD didn't go well. I didn't speak a lot in both the GDs. I had only spoken thrice and that too only for maximum 30 seconds each time. But I listened actively in it.
GPE:- As my GD didn't go well, I put extra effort in GPE. I gave logical points, respected others points as well. Took the group forward.
PGT:- As a group, we coordinated really well but was my contribution as less in the PGT.
GOR:- The GOR went well. Our group was far was ahead in the end of all the groups. I helped out in all the obstacles, lifted people up, motivated the ones behind, kept on with the war cry.
During the double wall, while crossing the beam I saw one of the candidate of other group fall from the beam. This made me disbalance as well but I quickly rushed back to do it again.
Individual Obstacles:- I completed 9/10 obstacles.
HGT:- As my PGT didn't go well. My contribution in the HGT was good. I gave ideas when the group got stuck.
Command Task:- My command task was of a moderate level. But I completed it quickly with the simplest ideas.
I got one plus point in the CT, when one of the chest numbers that called me as a subordinate wasn't able to get through and when he asked for help, my idea worked.
Final Group Task:- FGT was fun. The GTO wasn't even seeing our group doing the task. He had already mad the decision
Conference
My conference went a bit longer. I was called after 10 minutes of discussion.
In the room, I was asked two questions, "TO ORGANIZE A CRICKET MATCH WHERE THE TEAM COMES FROM SHIMLA & AS HEAD BOY PREVENT THE DRUGS ACTIVITY IN SCHOOL.
They were continuously grinding me by changing the situation or what if that idea doesn't work.
What Questions Does IO Ask in SSB Interview: The 6 CIQs Decoded
Result
Before the result, I was nervous because it seemed like I was doubtful.
I called one of my friends during that time and told about the situation. She had a really sore throat so it instantly lightened up my mood.
During the result, the officer called out the names of the candidates in ascending order. It went like Ch No. 21 then Ch No.33. I thought I wasn't selected. But then the interviewers says CH NO. 22.
I literally didn't know how to react, I stood up and went ahead. My eyes were teary but I was super happy.
Three candidates from my GTO group were simultaneously recommendedd(20,21,22).
6.After the result, I called my mother. She literally cried on the call. My father was also emotional after I told him. They were never against my decision of joining the armed forces and supported me throughout. Then, I called one of my friends. She was really happy as well.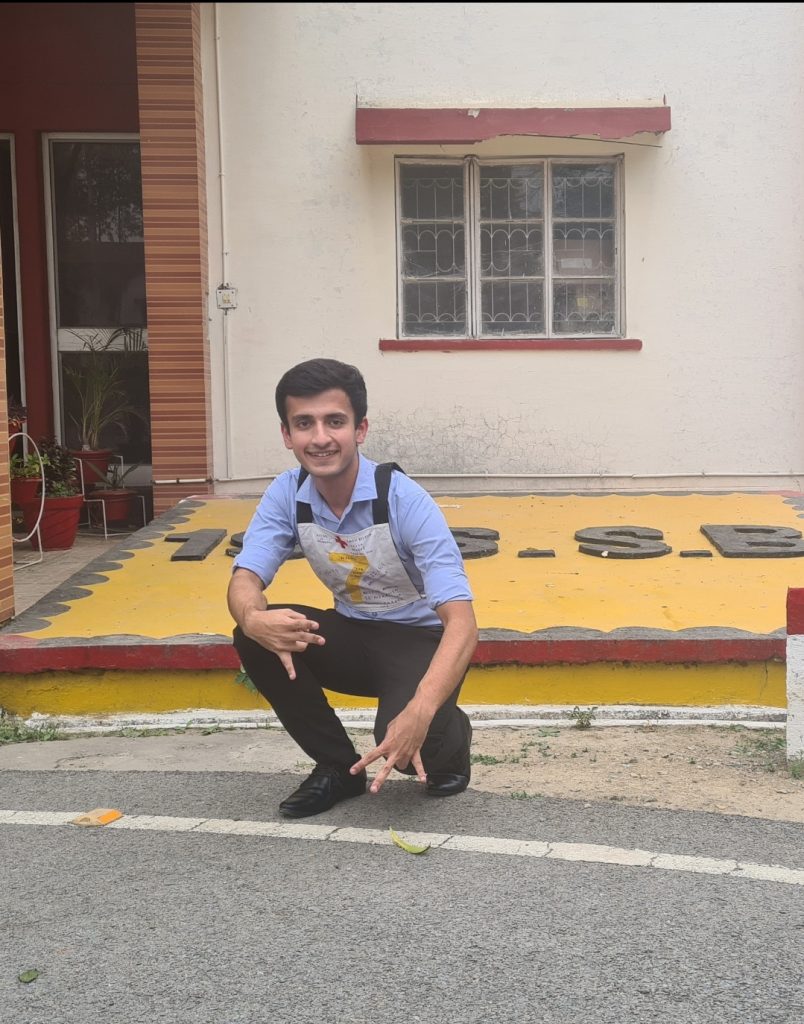 After Result and Medicals
We were called for police verification process after a while and it was quite hectic.
We really enjoyed our time in the SSB during our medicals. I met a lot of old SSBs friends as well in the other SSBs.
My medicals lasted for 6 days and I was medically fit on the spot.
Merit List
When the merit list came, I was a bit surprised.
The possibilities to join the academy is quite low but still it was a great thing to even get recommended after so many learnings.
One thing that I am really proud of is that everyone said that you deserved you get recommended and join the academy. If not now, then maybe in the future.
Now, I will pursue engineering and will give CDS and various other exams to get into the defence forces.