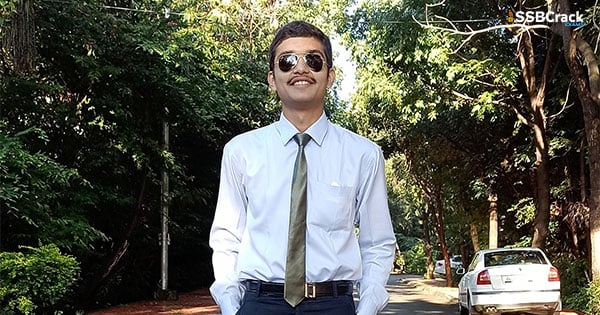 Hi!! I am Anurag Pandey a 5 times repeater who got recently merit in for NDA 147 course with AIR 381. It has been a long road till here and I would love to share my experience with my fellow defence aspirants. I have been to the following SSBs
TES 44 SSB Banglore – Screen Out
NDA 145 02 AFSB Mysore – Conference Out
NDA 146 01 AFSB Dehradun – Conference Out
TES 45 SSB SSB Kapurthala – Screen Out
NDA 147 03 AFSB Gandhinagar – Recommended
SSB Interview Best Online Classes Schedule [Will be updated as per the batches]
Book Your SSB Interview Class Now – Click Here
Enroll In Our SSB Interview Course
So my journey started on the 29th of October 2020 when I went for my first ssb in Bangalore for TES 44 entry, I knew nothing about PPDT and GD and gave a very poor performance over there which resulted in a screen out. I guess it is never good to start your SSB journey with a screen out. But improving my mistakes and with some practice, I went to my second SSB and I failed again getting conference out there too, and unfortunately the streak of failing to continue with a further conference out followed by a screen out. I have been lucky enough to get a call letter each time from an SSB at least 1700km from my hometown (I belong to Jamshedpur, Jharkhand). Initially, these failures made me feel bad but each time I failed it motivated me to try one more time. It was my last attempt for NDA when I got my call letter for SSB from AFSB Gandhinagar and I chose 19 Sept 2021 to be the fateful day. Once again I went with my head high and this time I had barely prepared anything besides my earlier notes and past 1-month current affairs from YouTube channel.
DAY 1(Screening Test)
231 candidates reported and 91 were screened in and somehow I managed to get in making my way through the fish market in GD and finally the result was declared after a funny incident, I was talking to a person standing next to me and was caught by DNCO Dubeyjee and he called me in front of 231 candidates and made me stand in front of everyone and seeing my red face everyone started giggling (I was too proud to make the atmosphere light, in such an intense situation).
DAY 1(Psychology Test)
In AFSB Gandhinagar psych test is conducted the same day of the screening test in the evening. I made stories suing some of my real-life incidents in TAT, attempted 57 WAT and 32 SRTs, and completed my SD in time
DAY 2 was a free day for our group
DAY 3 (Interview)
My interview lasted for about 40-45 minutes and I was asked questions related to my previous mistakes in SSBs, my strength, and weaknesses, about my hobbies, co curriculum-activities, and mostly about my friends and family. My IO was a very polite guy with a very broad smile on his face all the time in the interview. I calmly answered all his questions and at last, was asked a few technical questions related to IAF before he said all the best and asked me to leave.
DAY4 (GTO)
It started with GD and thanks to Prabhanshu Bhai and Gautam Bhai for letting chest no.86 speak (I was chest no. 86). Our GTO was too smooth and we completed all the tasks in the given time. Another funny incident happened in my command task when my GTO sir took all means to irritate me in the scorching heat of that afternoon of Gandhinagar, by telling me if I become an engineer the country will be unsafe and by my ideas made Newton and Einstein cry in heaven. Finally, I was able to give two solutions and our GTO ended with all of us in a jolly mood.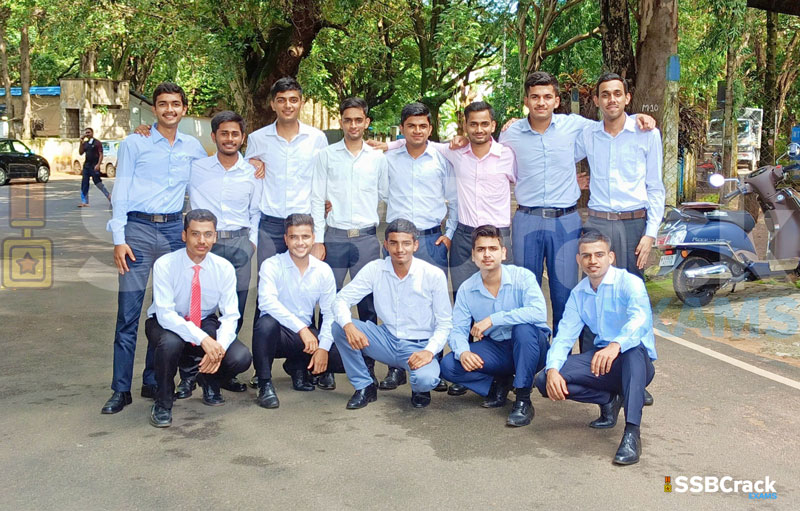 DAY5 (Conference)
The D-Day, me being in the last group of our batch was sitting since 9 AM morning waiting for my conference and finally it happened around 3 PM and as soon as I entered the conference hall my chair toppled and before I could fix it and make myself sit comfortably I was asked to leave within a minute. Soon the results were announced and 19 of us got recommended. I was the second last person out of those 19 and the moment they announced 86 tears of joy filled in my eyes. It was the happiest moment of my life and it still gives me goosebumps each time I remember it. We than went for form filling (an endless procedure) and again an funny incident happened we weren't allowed to call at our home before filling all the forms, since I knew my family would be worried as didn't call them in last 5 days so I told one of the JCO sir "Sir Please phone de do warna ghar wale galat samajh lenge" He passed a smile and gave his cell to me for calling at home.
I would like to thank SSBCrack for being a constant for the last 3 years from the time I was in my 12th std. Thank you for motivating me with your success stories articles and your course for the NDA written exam. I would like to give a special thanks to SSBCrackExams maths teachers Laxmi mam and Himani mam for clarifying my doubts. I would like to thank my friends, family, and teachers who had been a constant support system throughout this journey.
In the end, I would only say "JUST BELIEVE IN THE PROCESS RESULTS ARE JUST THE BY PRODUCTS"
SSB Interview Best Online Classes Schedule [Will be updated as per the batches]
Book Your SSB Interview Class Now – Click Here