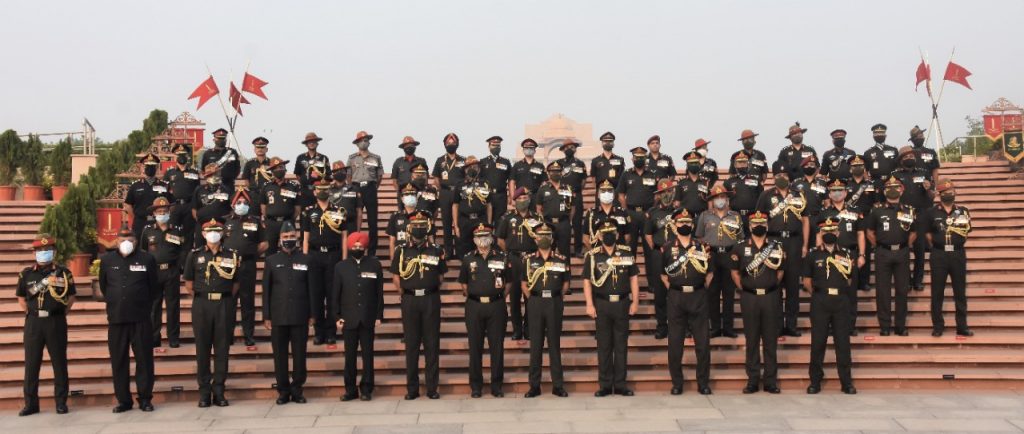 Chief of Defence Staff (CDS) General Bipin Rawat and Army chief General Manoj Mukund Naravane paid tributes at the National War Memorial on Infantry Day on Tuesday, 27 October, 2020.
ALL ABOUT INFANTRY DAY
Infantry Day is observed as a remembrance of the first military event of independent India, when the Indian Army repelled the first attack on the Indian soil on October 27, 1947, in the Kashmir valley.
The victory was accomplished by the personnel of the First Battalion of the Sikh Regiment
It was on this momentous day in 1947, when the princely State of Jammu and Kashmir was under attack by the tribal raiders supported by the troops of the newly formed Pakistani Army, that the first Infantry contingent of Indian Army, the troops of the 1 SIKH Infantry Battalion, landed at Srinagar Airfield and fought a courageous battle to liberate the Kashmir valley from the intruders.
To commemorate this gallant action by the Infantry, October 27 is celebrated as the Infantry Day.
The heroes and martyrs of the undaunted Infantry have not only upheld the hallowed traditions of our Army, but also have enriched them by their glorious deeds of valour and sacrifice.
The infantry has always stood by the nation in times of crisis and the Infantrymen had displayed utmost dedication, courage and selfless devotion to duty.
JaiHind!
On the occasion of 74th Infantry Day, General Bipin Rawat CDS, General MM Naravane COAS along with VCOAS, Army Commanders, DG Infantry & Veterans laid Wreaths at NWM to honour the Bravehearts who laid down their lives for the Nation.#IndianArmy #InfantryDay

⚔️🇮🇳❤️@SSBCrack pic.twitter.com/qt0oJDWbya

— SSBCrackExams (@SSBCrackExams) October 27, 2020
Infantry Day is observed as remembrance of first military event of independent India, Indian Army repelled first attack on Indian soil on Oct 27, 1947 in Kashmir valley.

The Infantrymen had displayed utmost dedication, courage & selfless devotion to duty.#InfantryDay

⚔️🇮🇳❤️ pic.twitter.com/bSs8YUCsWy

— SSBCrackExams (@SSBCrackExams) October 27, 2020