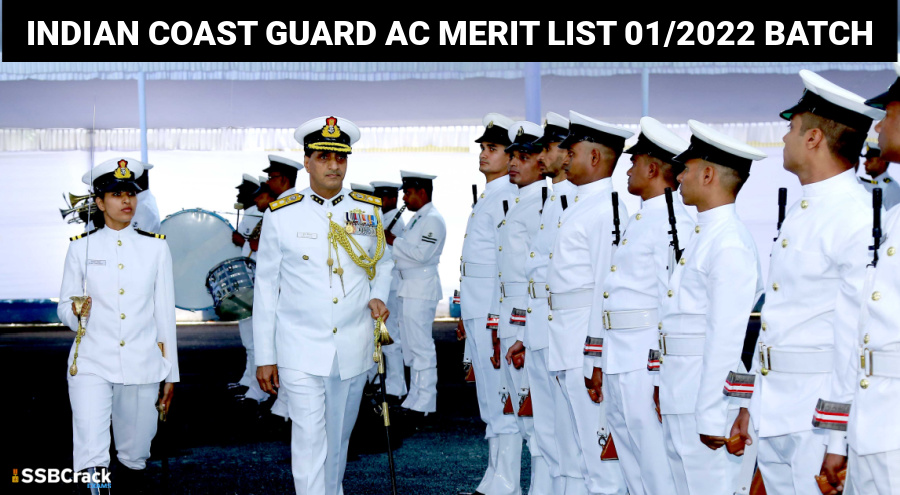 Finally, the Indian Coast Guard has published the Merit List for Assistant Commandant 01/2022 BATCH. All selected candidates are to prepare documents as per joining instructions available on the website www.joinindiancoastguard.gov.in to join Indian Naval Academy (INA), Ezhimala.
The tentative date of reporting at the Indian Naval Academy (INA), Ezhimala are 26-27 Dec 2021 (Firm dates will be intimated through the coast guard recruitment website www.joinindiancoastguard.gov.inand joining letter). Joining letters are being issued accordingly by speed post.
Also Read: Indian Coast Guard Assistant Commandant Notification 2022
Candidates listed below are to confirm their willingness to join the Indian Coast Guard by 17 Dec 2021 by e-mail on e-mail id dte-rectofficer@indiancoastguard.nic.in along with the acknowledgment of their joining letter.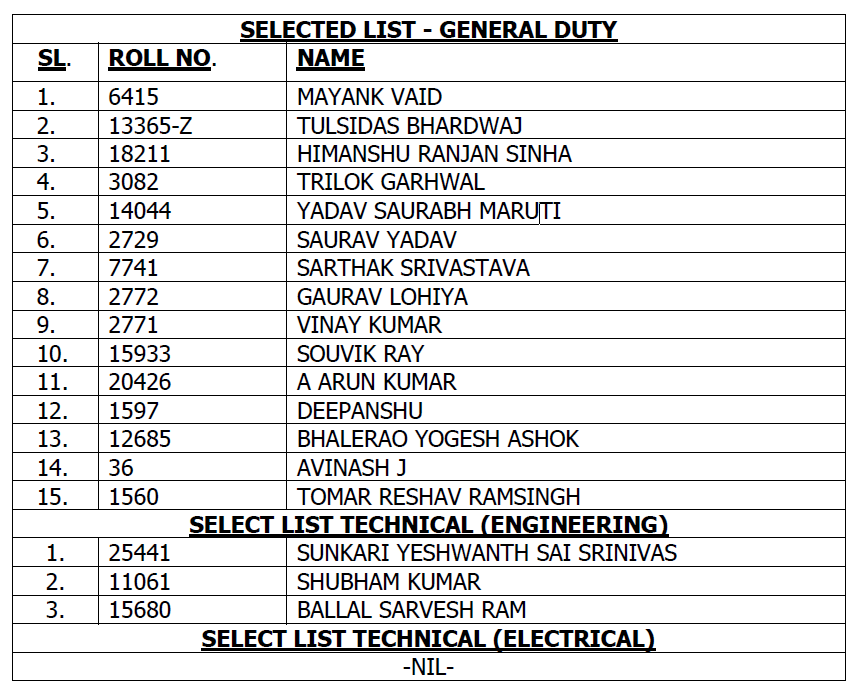 MEDICAL DOCUMENTS AWAITED/ RESULTS PENDING: The list of candidates who are in the select list but their medical documents are awaited / medical result pending have to complete all the formalities and ensure that the medical documents reach to the directorate of recruitment by 20 Dec 2021, failing which their candidature will not be considered. The list is as follows: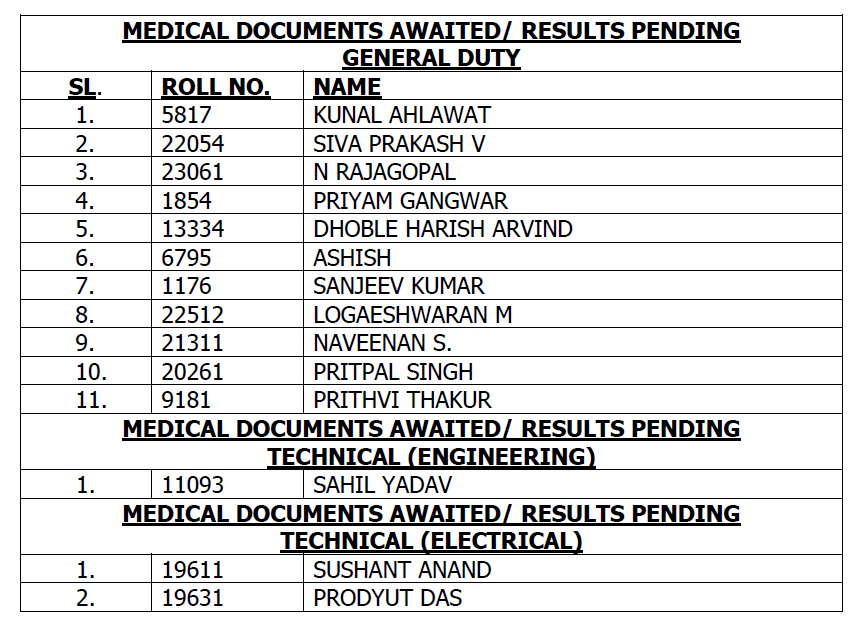 WAITING LIST CANDIDATES: If any candidate from the main select list (para 3) is unwilling to join and any candidate is medically unfit in the list mentioned at para 4, then the joining letter will be issued to the below wait list candidates in the order of merit provided they are medically fit and medical documents reach directorate of recruitment by 20 Dec 2021 along with willingness for the probable issue of call letters.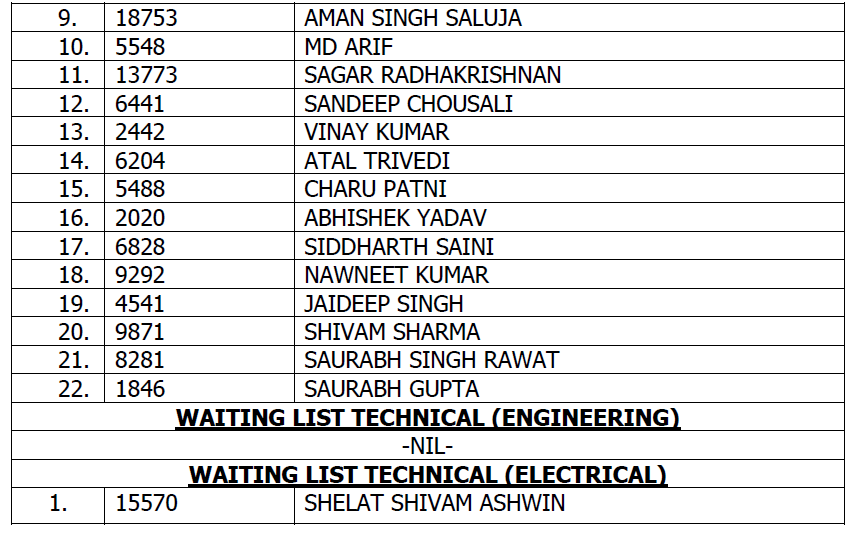 To crack the Indian Coast Guard Preliminary Selection, and Final Selection interview, we recommend you to Enroll SSB INTERVIEW ONLINE COURSE.
Book Your SSB Interview Class Now – Click Here