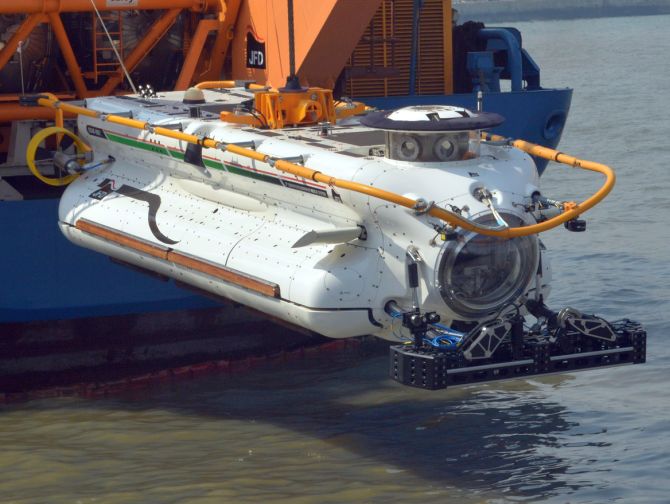 What is a DSRV?
It is a type of Deep Submergence Vehicle that is used for the rescue of the downed clandestine (secret) missions and Submarines.
While DSRV term has been most often used by the United States Navy, other nations have different kinds of designations for their own vehicles. Like Australians call ASRV Remora ("Really Excellent Method of Rescuing Aussies") DSRV as ASRV, which is Australian Submergence Rescue Vehicle. Most nations call such vehicles as DSRV.
The Indian Navy had inducted its first Deep Submergence Rescue Vehicle in November 2018 and the second DSRV was inducted in 2019. Both of these will provide rescue cover to submarines on the West and East coast of India respectively.
Out of 40 nations that operate submarines, only a few of them have some form of rescue capability.
The third-generation submarine rescue capability of the Indian Navy can be sought by other navies for assistance at the time of contingencies in the Indian Ocean Region.
INS Nistar was the first submarine rescuer followed by INS Nireekshak which carries out dual role of diving support and submarine rescue vessel. But since there was a need for a remotely operated and tethered non-human rescue vehicle, as said by the then Navy Chief Admiral Sunil Lanba, these DSRVs were commissioned.
About the DSRV Induction and Highlights:
Scotland-based JFD, a part of James Fischer and Sons Plc, has won the contract of 193 million pounds for the supply and 25 years of maintenance of the two DSRVs.
More than 80 naval personnel have undergone training on DSRV operations, and its exercises will continue in future as well.
The vehicle can rescue as many as 14 people in one dive.
The Navy has also given a Rs 9,000 crore contract to the Hindustan Shipyard Limited for building two mother ships for DSRVs and deliver them by 2020.
The DSRV will be permanent deployed on the mother ship and it can be flown away in case of emergency rescue
During the trials, the DSRV carried out underwater mating with a bottomed submarine, at a depth of over 300 feet. On successful mating, the DSRV opened its hatches and the submarine hatches and carried out transfer of personnel from the submarine to the DSRV.
These sea trials have proven the newly inducted DSRV's ability to undertake rescue operations from disabled submarines at sea and provided the Navy with a critical capability.
During the trials, the DSRV also dived successfully up to 666 metres, which is a record for deepest submergence by a 'manned vessel' in Indian waters.
The DSRV crew carried out remotely operated vehicle operations at a depth of over 750 metres and side scan sonar operations at a depth of over 650 metres, which are all 'firsts' for the Indian Navy.
About the Technicalities of the DSRV system: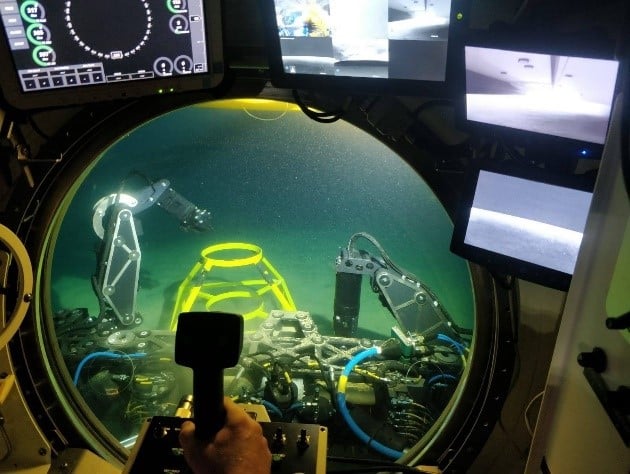 The Deep Submergence Rescue Vehicle (DSRV) consists of various equipment which include:
A remote operations vehicle: This is a tethered underwater mobile device. This is usually highly manoeuvrable and operated by a crew either aboard a vessel/floating platform or on proximate land. These are common in deep water industries such as offshore hydrocarbon extraction. This part of DSRV is linked to a host ship by a neutrally buoyant tether or, often when working in rough conditions or in deeper water, a load-carrying umbilical cable is used along with a tether management system (TMS).
Submarine rescue vehicle: The part of the DSRV system that is specialized in submarine authentication, location and timely rescue.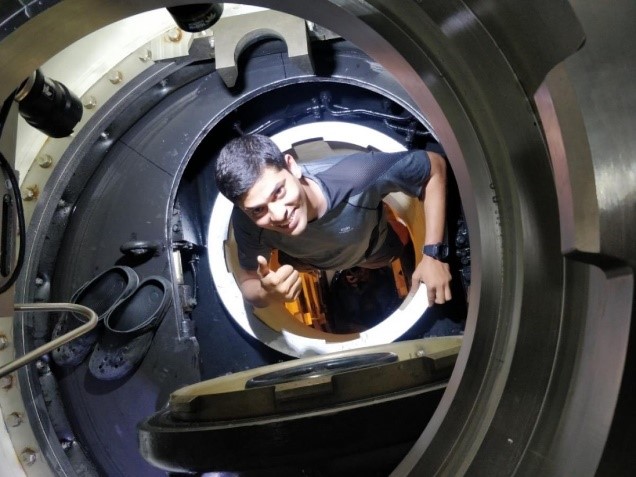 Side-scan sonar: This is a category of sonar system that is used to efficiently create an image of large areas of the sea floor. The main difference between a side-scan sonar and a regular sonar is that a side-imaging sonar does exactly the same thing except that its transducer (the component on the bottom of the hull or on the transom that broadcasts the signal) is designed to produce two fan-shape beams of sound, one on each side of the vehicle, instead of the vertical, cone-shape beam of a conventional sonar.
Hyperbaric medical equipment: Hyperbaric medicine is medical treatment in which an ambient pressure greater than sea level atmospheric pressure is a necessary component. The equipment required for hyperbaric oxygen treatment consists of a pressure chamber, which may be of rigid or flexible construction, and a means of delivering 100% oxygen.
Diver decompression chambers: These are to decompress the submarines after being rescued from a sunken submarine.
The DSRV system can be easily and rapidly mobilized by road or air in order to facilitate submarine rescue operations even at distant locations.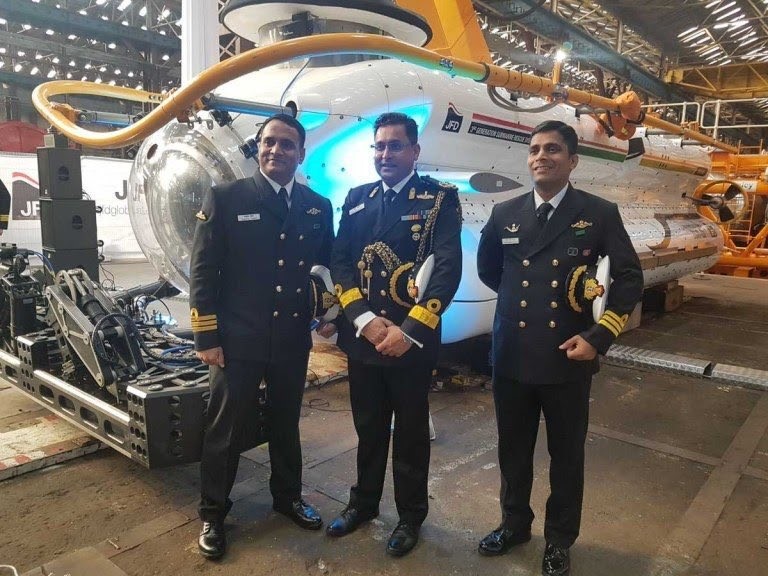 About the Deep Submergence Rescue Vehicle Complex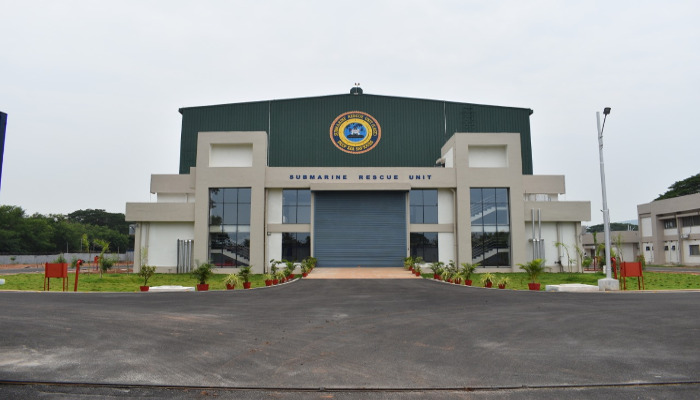 This is inaugurated at Visakhapatnam by Vice Admiral Atul Kumar Jain, PVSM, AVSM, VSM Flag Officer Commanding in Chief of Eastern Naval Command on 10 June 2020.
The DSRV Complex is designed to accommodate the newly inducted Submarine Rescue System with state-of-the-art facilities to store the DSRV assets in a Rescue-Ready state.