Officers Training Academy Chennai is one the world's greatest institution for the pre-commission training of approximately 750 cadets all together. This Academy grants short service commission to men and women both into the various Arms and services of the Indian Army.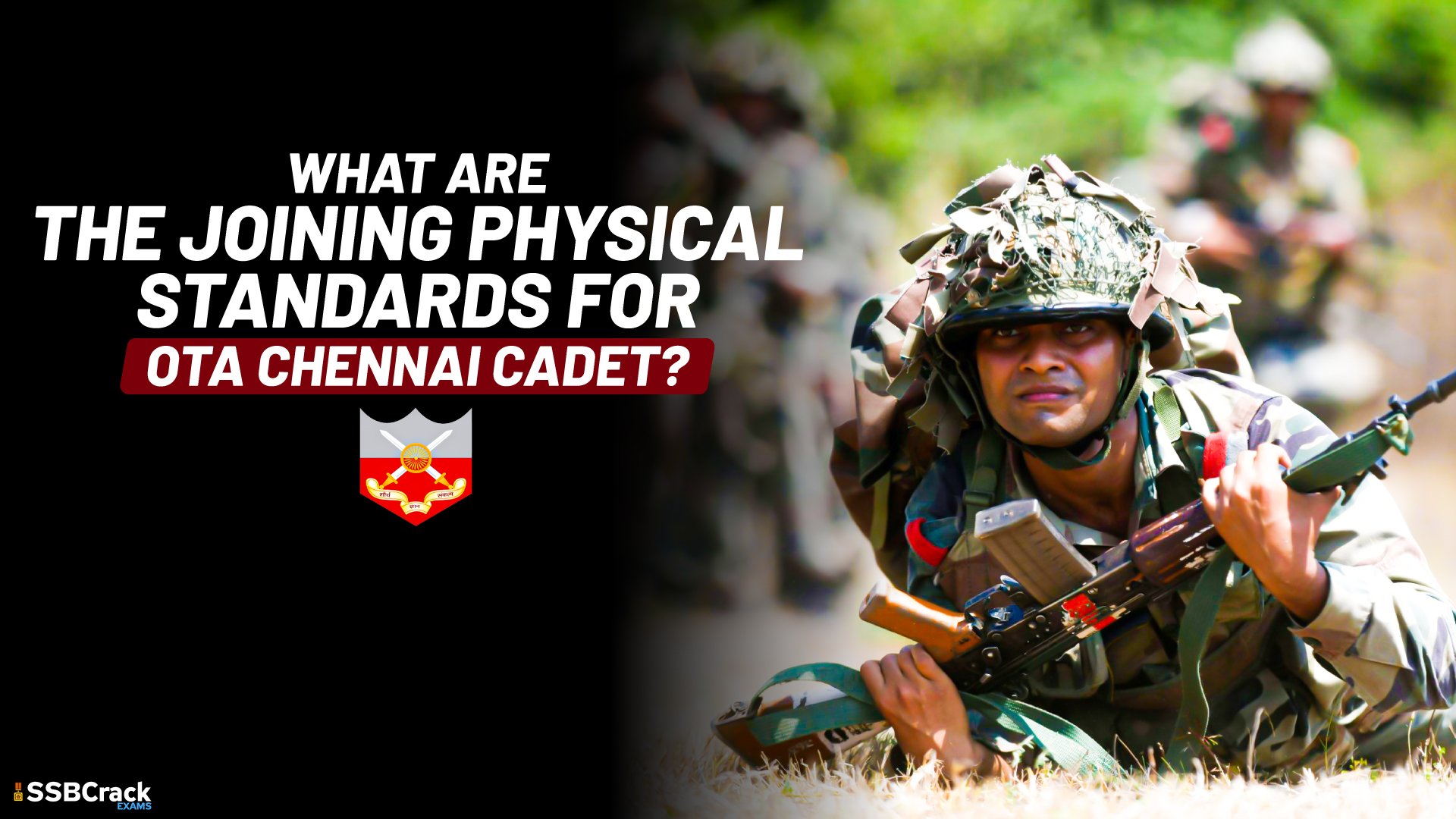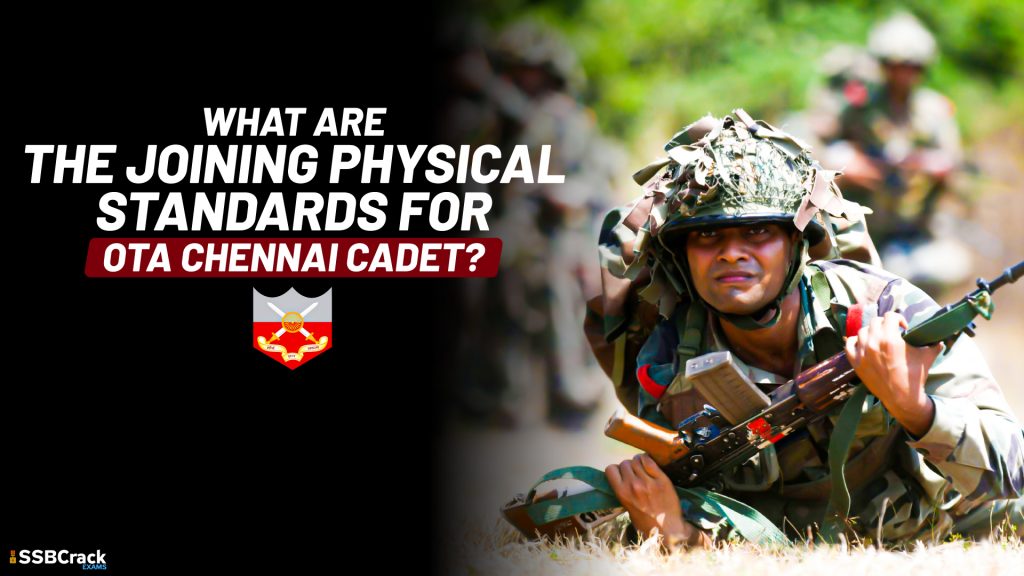 A candidate after getting recommended is likely to get a call up of two months through joining Instructions for necessary preparation.
Also Check: CDS 1 2023 Notification And Exam Date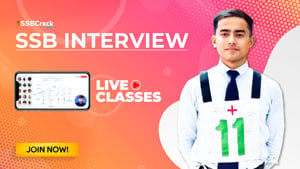 Physical Standards and Training.
| | | |
| --- | --- | --- |
| Activities | Gentleman | Ladies |
| 2.4 KM Run | 10 mins | 13 mins 30 sec |
| Sit Ups | 30 | 25 |
| Push Up | 40 | 10 |
| Chin Up | 06 | 02 |
OTA Chennai, requires strength, agility, endurance and flexibility. Preparation to meet the minimum requirements will help the cadets from getting injured or a relegation to a junior course in the academy.
Also Check: CDS Exam 2023 Age Limits – Who Can Apply For CDS 1 2023 And CDS 2 2023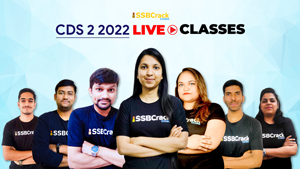 Cadets can follow some the tips below to improve their physical stamina.
– Long run. (Start from 4-5 kms and then increase).
– Skipping Ropes, this will not only increase your stamina but also strengthen your legs.
– Different Pushup variation which is a very good compound movement for the body.
– Increase the amount of protein in your diet as it will decrease fat and increase muscle.
– Drink plenty of water.
– Enough rest so that body can recover.
– Go for veggies and fruits and intake minimum amount of junk food.
– Go for a longer distance in the weekends.
Also Check: How Is OTA Different From IMA? Which One To Join – IMA Vs OTA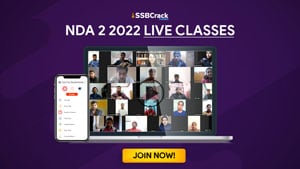 4 Best Ways To Join The OTA Chennai In 2023
1. Through CDSE
CDS OTA is a Combined Defense Service recruitment exam that is conducted by the Union Public Service Commission twice a year. It is a recruitment exam that is conducted to recruit candidates to the Air Force, Navy, Army of India.
In OTA, candidates are allowed to stay in service for 10 to 14 years. Candidates have to apply for a permanent commission if they want to work for more than 14 years of commission.
Age Eligibility for men and women are 19yrs to 25yrs. Candidates must possess a Bachelor's Degree or its equivalent from a recognized University to apply for various posts in the CDS OTA exam.
The selection process for UPSC CDS OTA is comprised of four stages:
Written Examination
SSB Interview
Verification of Document
Medical Examination
Prepare For CDSE Exam Online with SSBCrackExams: Enroll for CDS OTA Exam Online Course
2. SSC – Tech
Men and women who are technical graduates can join through SSC-Tech Entries. There is no written exam and the shortlisting of application is done on the basis of cut-off percentage of qualifying exam, i.e. engineering. Prepare For SSC(Tech) Entry Online with SSBCrackExams: Enroll for SSB Interview Online Coaching
3. JAG – Judge Advocate Entry
Law Graduates can apply for this entry. Male and Female Graduates with LLB / LLM with 55% marks. Registered with Bar Council of India / State are eligible. SSB calls made to desired candidates after initial screening of the applications. Notification is made in June/July. Prepare For JAG Entry Online with SSBCrackExams: Enroll for SSB Interview Online Coaching
4. NCC Special Entry Scheme
For NCC candidates age requirement is from 19 years to 25 years. Degree of a recognized University or equivalent with aggregate of minimum 50% marks taking into account marks of all the years. Should have served for minimum two/three years (as applicable) in Senior Division/Wg of NCC. Prepare For NCC Entry Online with SSBCrackExams: Enroll for SSB Interview Online Coaching
| | | |
| --- | --- | --- |
| Criteria | OTA Chennai | OTA Gaya |
| Entry for OTA Gaya & OTA Chennai | SSC Non-Tech- CDSE SSC Tech (Male and Female) SSC JAG (Male and Female) NCC (Special Entry for Male and Female) | 10+2 (TES) Entry |
| Education Qualification | CDSE: Graduate from recognized university SSC Tech (Men and Women): BE/B.Tech graduates in the advised streams SSC JAG (Men and Women): Graduates with LLB 55%passing marks NCC (Special Entry for Men and Women): Graduation with minimum 50% marks and 2 years administration in NCC Sr. Div Army/Navy/AirForce Wing with least 'B' grade in NCC 'C' Certificate Exam. | Physics, Chemistry and Maths (total 70% or more to apply) at 10+2 level. |
| Age Criteria | CDSE: Male & Female Candidates between 19 to 25 years SSC Tech (Male and Female): 20 to 27 years SSC JAG (Male and Female): 21 to 27 years NCC (Special Entry for Male and Female):19 to 25 years | Only Male Candidates between 16.5 to 19.5 years |
| Training Period | OTA Chennai has the training period of 49 weeks | 5 years (1 year at OTA, Gaya and 4 years at CTWS). |
I hope this article was helpful to you and all the best
Candidates who are preparing for defence exams and SSB, SSBCRACK EXAMS is the one stop solution towards your goal. Check out our course and boost your preparation.
Prepare for the CDS Exam 2023: