Mausam Vats of Samastipur, Bihar, was awarded the coveted 'Sword of Honour' during the Passing out Parade (POP) at Indian Military Academy (IMA) on Saturday.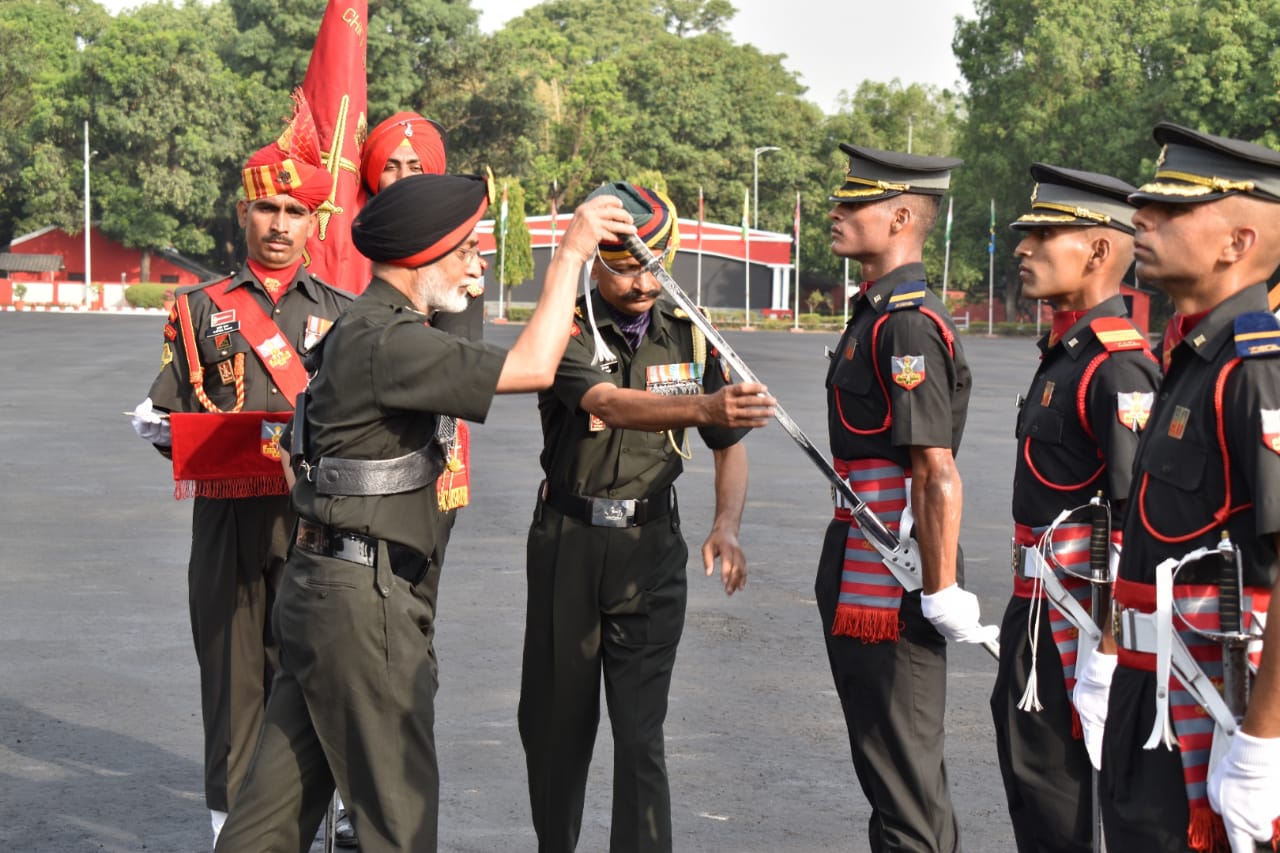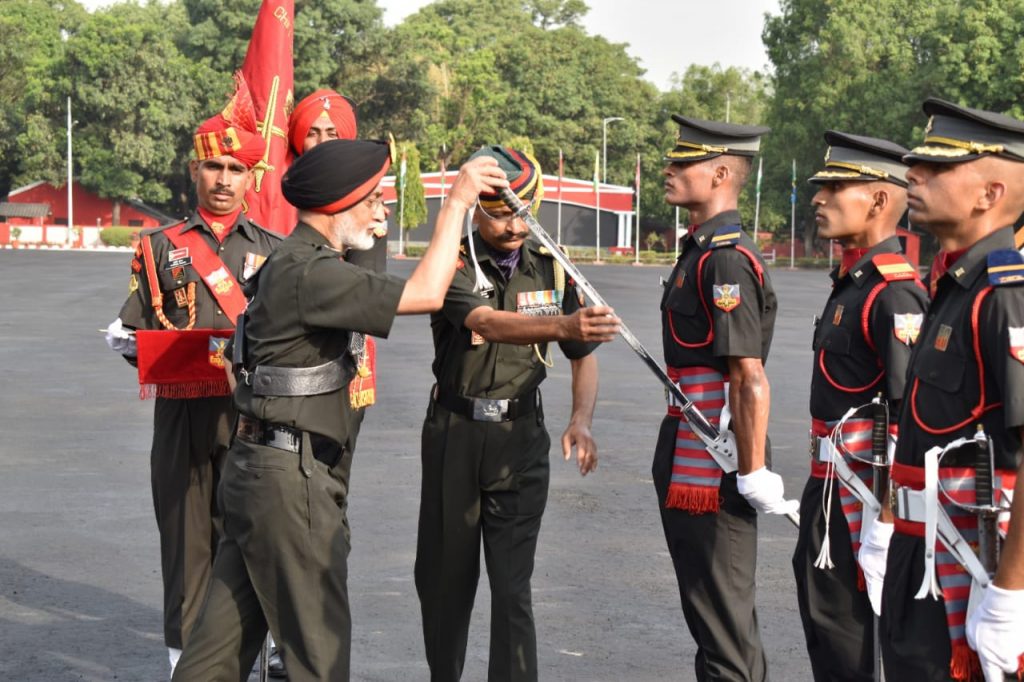 Vats also won the Silver Medal for the Gentleman Cadet (GC), standing second in the Order of Merit. Niraj Singh Papola of Uttarakhand's Udham Singh Nagar district, won the Gold Medal for the GC standing first in the Order of Merit.
IMA has given the highest honor Sword of Honor to Lal Lieutenant Mausam Vats of Desua village of Ujiarpur block of Samastipur district. This has created a wave of happiness in the village.
Mausam's grandfather Chandradhar Prasad Singh and his brother's family only live in the village. Mausam's cousin, retired engineer Vidyadhar Prasad Singh and his wife Reena Singh told that Mausam has achieved success by striving hard. He said that due to low income of Mausam's father Rajesh Kumar, he somehow passed the NDA examination from elementary education.
He said that though his family has already been a topper in education. Vidyadhar Prasad Singh's daughter passed out from IIT Mumbai and went to USA after receiving the President's Award. He said that Mausam has been a hardworking and diligent student since childhood. Due to which the heads of all those people have been raised with pride today.
Mausam's father Rajesh Kumar is a maintenance head in a private company in Faridabad, Haryana, where he lives. Mausam is his eldest son. His younger son Mayank Vats is pursuing his graduation in Physical and Sports Science at Chaudhary Charan Singh University. The whole family is in awe of the elder son's success.
Father Rajesh Kumar told that Mausam did 10th and plus two from Faridabad Humerton Grammar School with 90% marks. He got success in NDA in his second attempt. His NDA training started in 2018. Father says I am a resident of Desua and cannot forget the contribution of village in my complete success. Mausam's maternal grandmother is in Kalwadi village of Kanti block of Muzaffarpur. Nana Dr. Ajit Kumar is proud of his grandson's success. Nani also participated in the passing out parade on Saturday.
He passed out from the 140th Course of National Defence Academy, Admiral Karambir Singh, PVSM, AVSM, ADC, Chief of the Naval Staff (CNS) reviewed the parade and Awarded Mausam Vats President's Gold Medal for standing 1st in merit on 29 May 2021.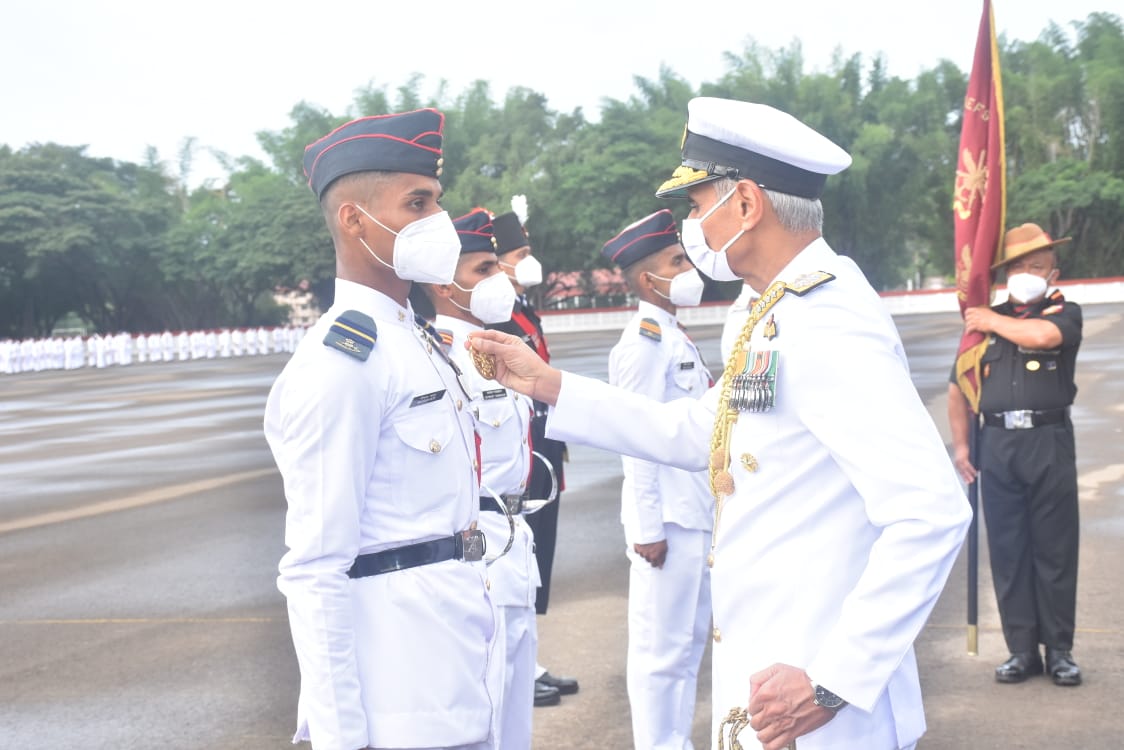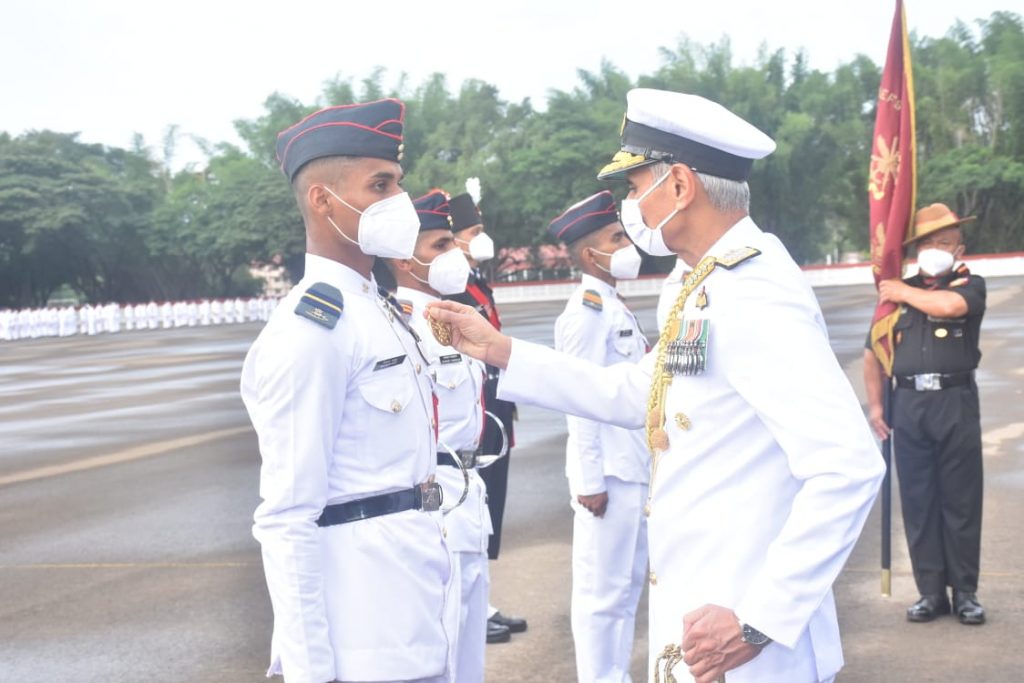 Mausam said that most of the youth take inspiration from their relatives or relatives to join the army, but no one in their family or relatives is in the army. Seeing the honor and respect of the soldiers who protected the country, he himself decided to go to the army and protect the country and worked hard for it. Today they have got the result as a result.
In the passing out parade held on Saturday, South Western Army Commander Lt. General AS Bhinder presented the Sword of Honor with Silver and Gold Medals. He also received the honor of Leadership of All Parade.
The Bronze Medal for the GC, standing third in the Order of Merit, was awarded to Digaant Garh of Delhi. The 'Bangladesh Trophy' for the best foreign GC was awarded to Tenzin Namgay of Bhutan. All the awards were conferred by the reviewing officer of the parade Lt-Gen Amardeep Singh Bhinder.
To join the Indian Army as an Officer and crack the SSB interview, You can join our SSB interview live classes batch and we recommend you to Enroll SSB INTERVIEW ONLINE COURSE. Trusted by thousands of defence aspirants.