Lt. Rigzin Chorol is now the first female officer from Ladakh in the Indian Army. She tragically lost her spouse, Rifleman Rigzin Kendal of the 3 Ladakh Scouts, in the line of duty.
Rigzin Chorol, a very determined person, was the first Ladakhi woman to serve as an officer in the Indian Army. She realised her late husband's desire after participating in training sessions for 11 months at the Officers' Training Academy (OTA), Chennai.
She said that she had realised Rigzin Kendal's wish for her to become an Indian Army officer while holding her kid during the event. According to Zee News, Rigzin lost her husband, Rifleman Rigzin Kendal of the 3 Ladakh Scouts, in a terrible event while on duty.
She became a source of pride for Ladakh after being the first person from the chilly desert to be commissioned as an officer in the Indian Army. On Saturday, October 29, she graduated from the OTA, Chennai, following a demanding 11-month training period. She graduated with the other 151 male and 35 female cadets who took the same course.
Also Read: 4 Ways To Join OTA Chennai In 2023
Realizing Rifleman Rigzin Kendal's Dreams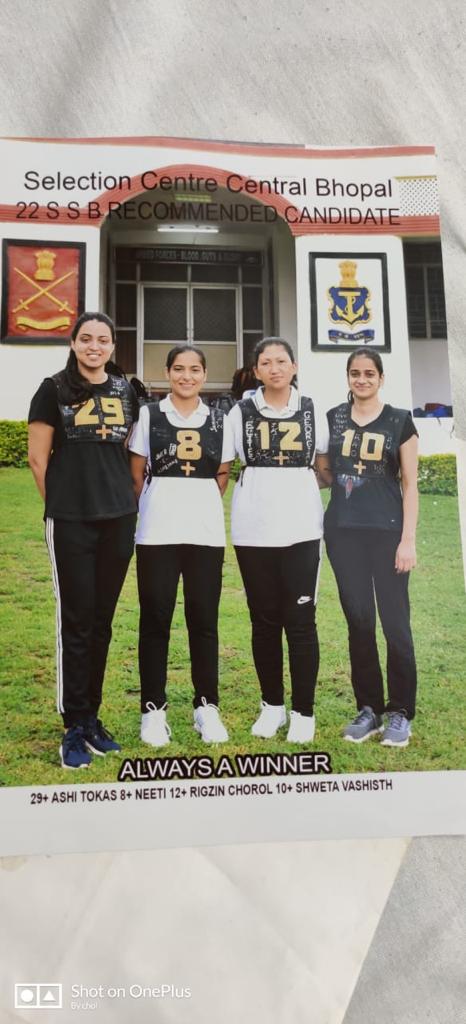 After earning her degree in economics, Lt. Chorol wed Rifleman Rigzin Kendal. She acquired a strong desire to join the Indian Army as an officer because her late spouse had always wanted her to be one after his untimely death.
During the event, when she was sworn in as an officer, she said, "It's like living my husband's dream and making it come true. I will be able to provide a proud environment at home for my family, especially for my kids, as an officer in the Indian Army."
The Indian Army's newest officer highlighted the fact that she missed 11 months of her son's childhood because of the training in Chennai. She continued, "I know my husband will be pleased with his wife. Many people on the internet have been inspired by Lt. Chorol's path because it shows that, despite difficult circumstances, anyone with true drive and tenacity can accomplish their life's goals.
Also Read: Meet Veer Nari Rigzin Chorol, She Will Be Joining OTA Chennai To Become First Ladakhi Woman Officer In Indian Army
Want To Join IMA, OTA, AFA & INA and Prepare For The CDS Exam?
Veer Nari India's Pride: Lt Rigzin Chorol who lost her husband Rfn Rigzin Kendal of 3 Ladakh Scouts with her son and proud family members during the Passing Out Parade of SSC W28 Course in OTA Chennai after a gruelling 11 months training. pic.twitter.com/ni5fpiNbOd

— SSBCrackExams (@SSBCrackExams) November 1, 2022