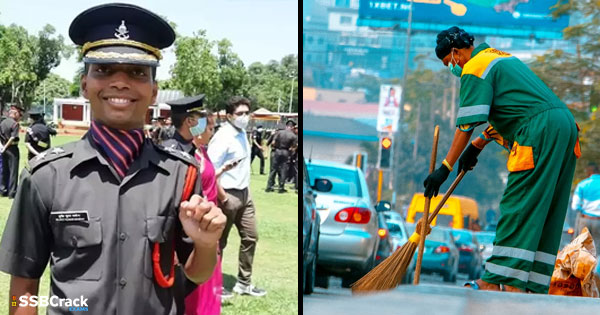 Bijendra Kumar still remembers the moment — some 10-odd years ago — when he had told people in his village in UP's Chandauli district that he was sending away his son to a school in Rajasthan so he could study well and become an Army officer. Most of them had laughed. The sanitation worker was "thinking too big", they had said. On Saturday, it was Kumar who was grinning as he watched his 21-year-old son, Sujeet, graduate from the Indian Military Academy (IMA) in Dehradun and become the first person from his village of Basila to join the Indian Army as an officer.
"I held a broom, but my son will protect the country with his gun," Kumar told TOI over phone from Varanasi — where he is currently posted — as the family huddled around a television to watch the Passing Out Parade. Family members of the Gentleman Cadets (GCs) were not allowed to be present during the ceremony due to Covid-related restrictions.
"I would have loved to see the pride on my parents' face," said Sujeet, whose mother is an Asha worker back home. He will be joining the Army Ordnance Corps and hopes his achievement will motivate more youngsters in his village to don the olive green.