Indian army is going to conduct Territorial Army twice next year in 2017, applicants of this exam now have only few weeks to prepare for this exam. As the appearing candidates are mostly employed personal so the time they can spare for the exam is very brief, so it can make things very confusing and unsatisfying.  To solve your problem Ssbcrack has came up with a first and only online program named SSBcrack Exams   providing the best online Territorial Army 2017 coaching for written exams.
Territorial Army 2 2017 Exam Mock Test Series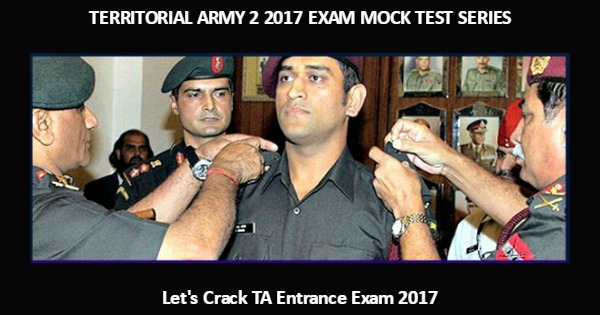 Enroll in SSBCracK Exams Online Test Series and Give Yourself The Best Online Interactive Platform for TA Exam Preparation and Self-analysis.
Territorial Army Full Online Course

Territorial Army Practice Tests

High end Reports and Analysis on student performance
To enroll in SSBcrack Exams, first a student have to register. There are two ways a student can register:
 Student can register through our website by providing – Username, Email id and Password.ToRegister click here
Student can register with his Facebook id and password. To Register click here
Once the student is registered he\she can select his\her respective subject in SSbcrack Exams website. SSBcrack Exams has provided two types of TA exams packages:
TA Exam coaching . Take this Course
How to Enroll in Territorial Army 2 2017 Exam Mock Test Series?
Mail us at ssbcrackexams@gmail.com and we will send you the enrolment procedure details.